Not entirely too much to see yet but its getting there.
GHOST
Username:
Ghost
Year:
2007
Make:
Nissan
Model:
Xterra
Trim:
S 4x4 Jurassic Park Edition
Color:
Midnight Blue
Mileage:
130,000 7-28-13 / 172000 2-9-16
Mods:
Armor:
Shrockworks Rear tire carrier, ARB Front Bumper
Suspension:
PRG 4wd Advanced Coil over Kit
- Bilstiens in the rear
- PRG UCAs
Performance / Engine Mods:
K&N Cold air intake
IMS at 131k
Bullydog Tuner 40415 (49 state legal) I have no desire to go to California
-93 octane tune
-left WOT restriction to stock
-speed 8%
Replaced radiator at 129k. I feel kinda lucky to go that long and not get the strawberry milkshake of death
Vehicle status:
Oil: mobile 1 full synthetic high mileage.
Oil filter: mobile 1
Transmission fluid: standard nissan spec. Last changed 129k
Coolant: peak 50/50. Last changed 129k
Tires:
Goodyear Wrangler Duratrac Load Range E 285/75/R16
Stealthed Bedlined the Rims
Exterior Mods:
Mudflap Delete
Nissan OEM Trailer Hitch with Hitch Wiring Harness in the bumper
Window Deflectors
Rear Side steps painted black
Rear Hatch Step painted black
Factory Fog Lights added.
41.5" Light Bar Mic tuning Combo Flood Spot
Interior Mods:
Nissan Garmin GPS Dock modified to fit my TomTom GO 920
-Bluetooth remote attached to steering wheel
ABS on/off Switch
Otrattw
-zombie response lights switch (light bar)
-Trunk monkey (nothing right now)
-winch power
Kenwood Receiver
-Bluetooth
-dvd bypass
Rubber grip mat from home depot cut out and modified
Valentine radar detector
Rear cargo hider
All weather rubber floormats
Recovery/Tools:
Warn Zeon 10 Winch mounted in the ARB Front Bumper
8000lb Tow strap
Fire extinguisher
Tool chest
Jeep Body bag
FJ body bag (using Jeeps since this one has been out of stock a while)
Upcoming Wish List:
Roof Rack
CB Radio
Side lights
Rear Lights
Ice Chest full of Beer
Comments:
Photos:
The beginning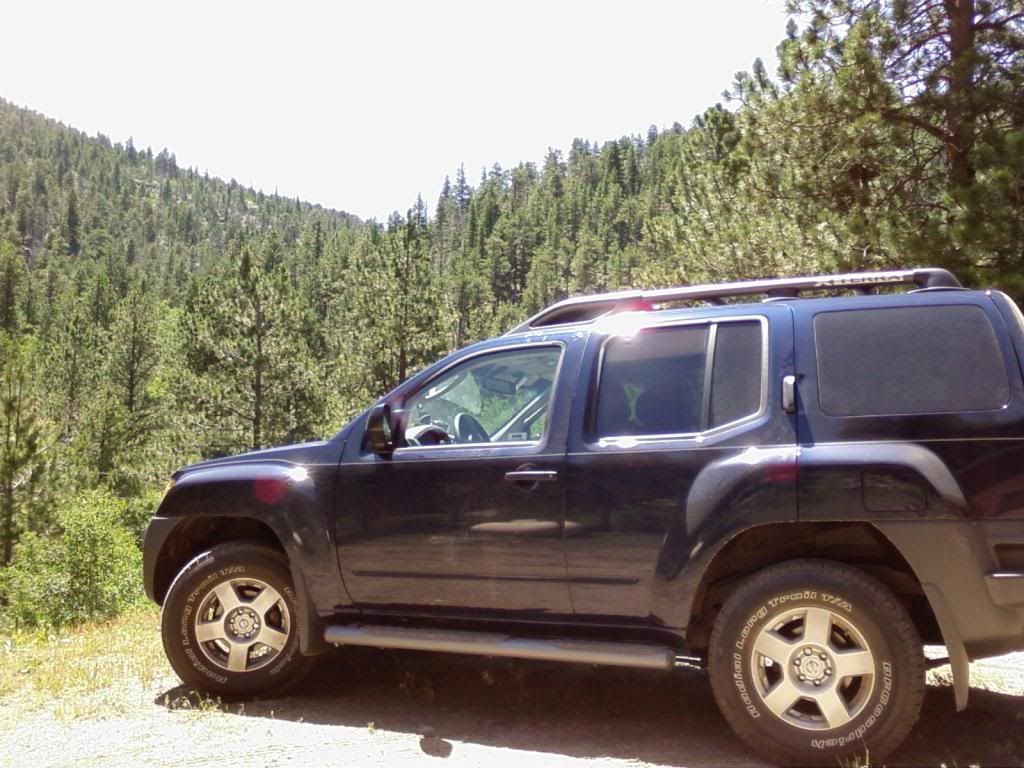 PRG Lift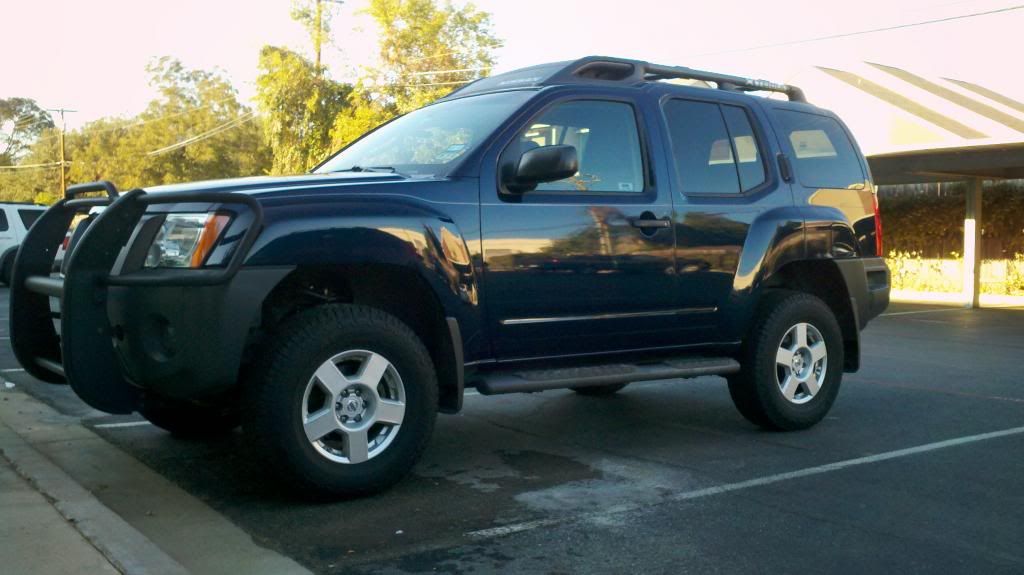 285 Lift and stealthed rims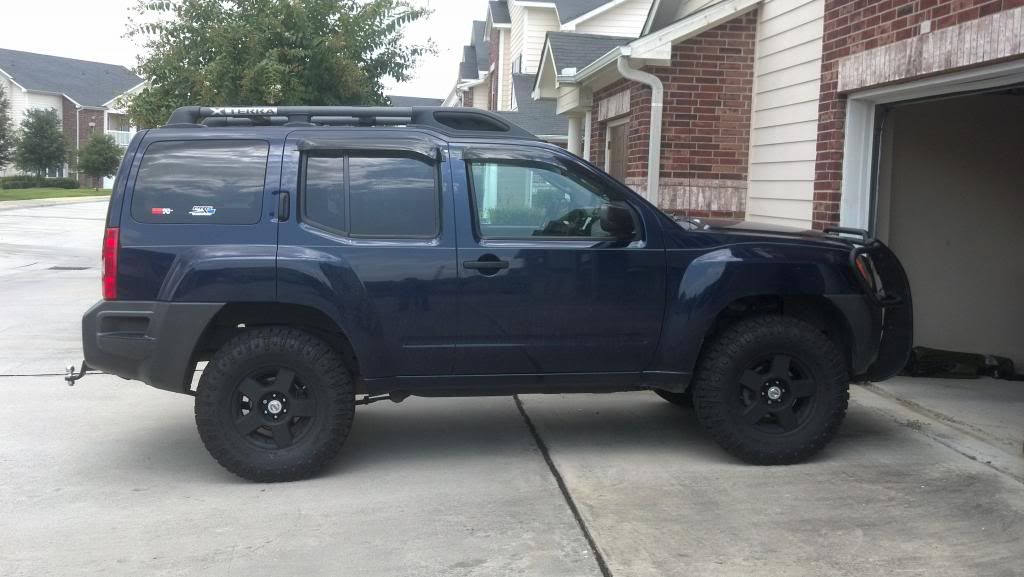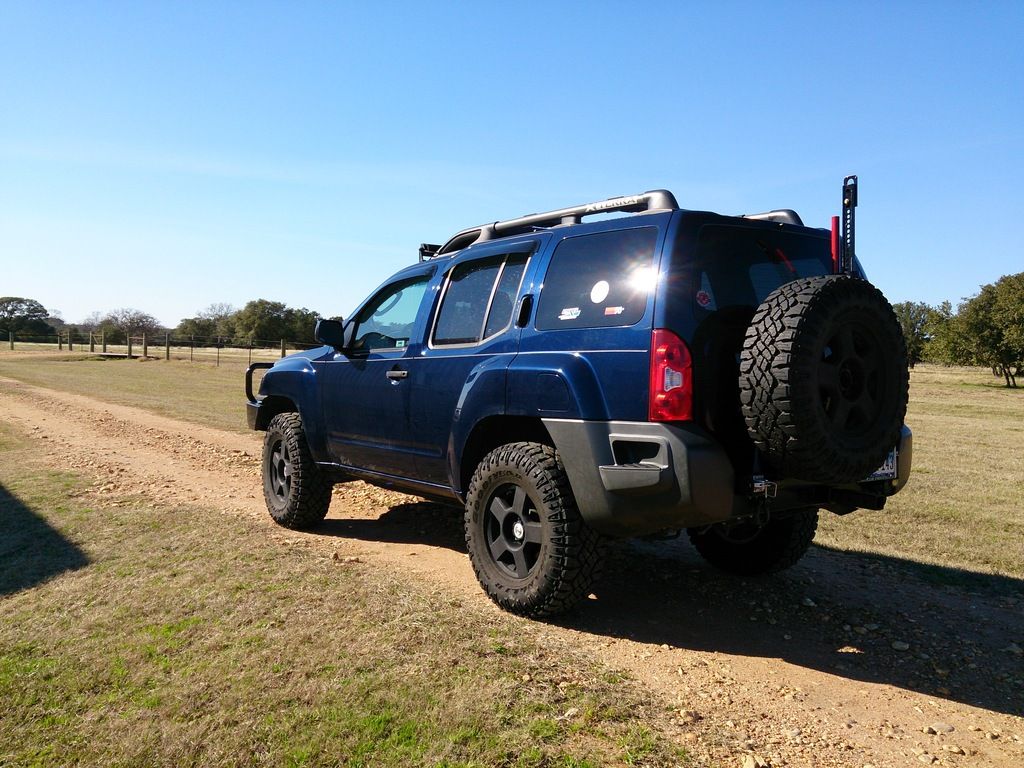 Rear steps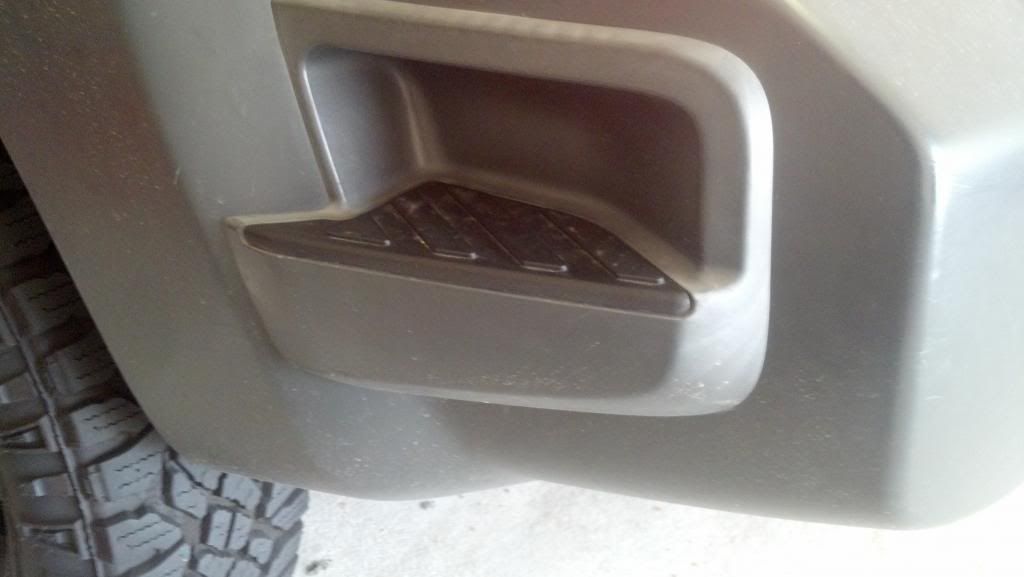 Modified Garmin rack to TOMTOM (could not find a grey color only tan) + Kenwood receiver (not in picture is Bluetooth remote attached to steering wheel which controls gps)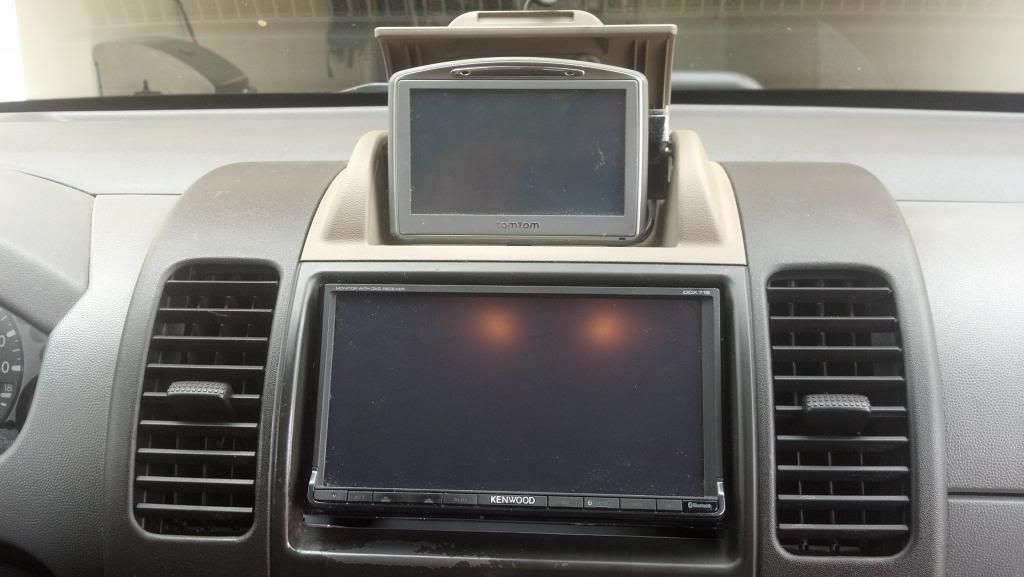 Cargo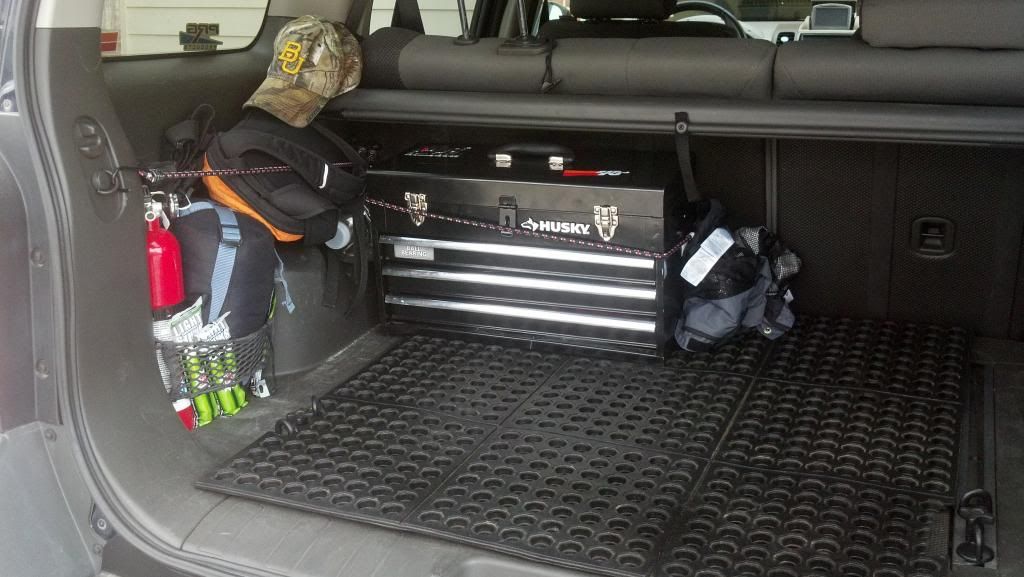 Light Bar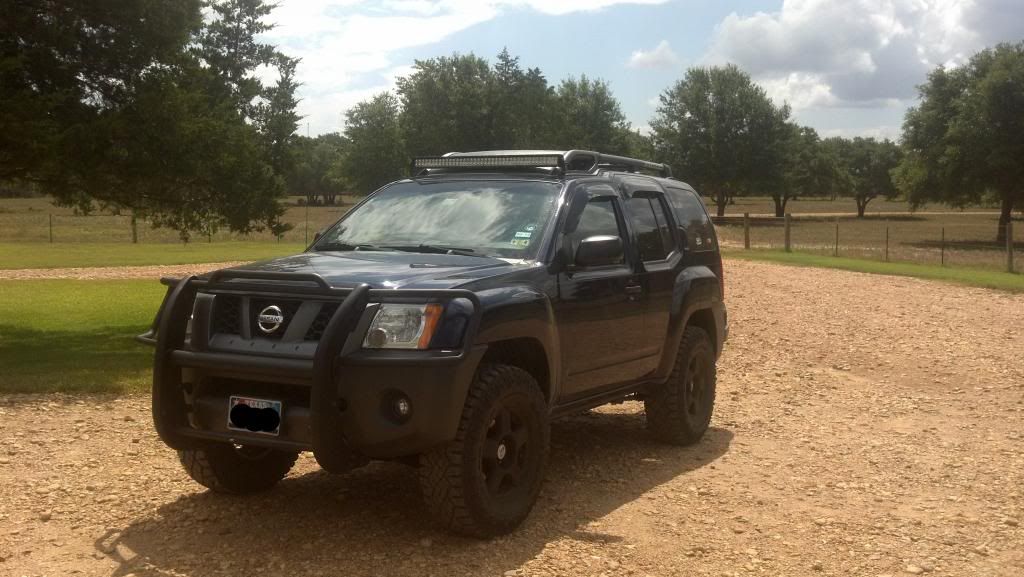 Fire in Fort Collins Summer 2012.
ARB and Warn Zeon 10 Winch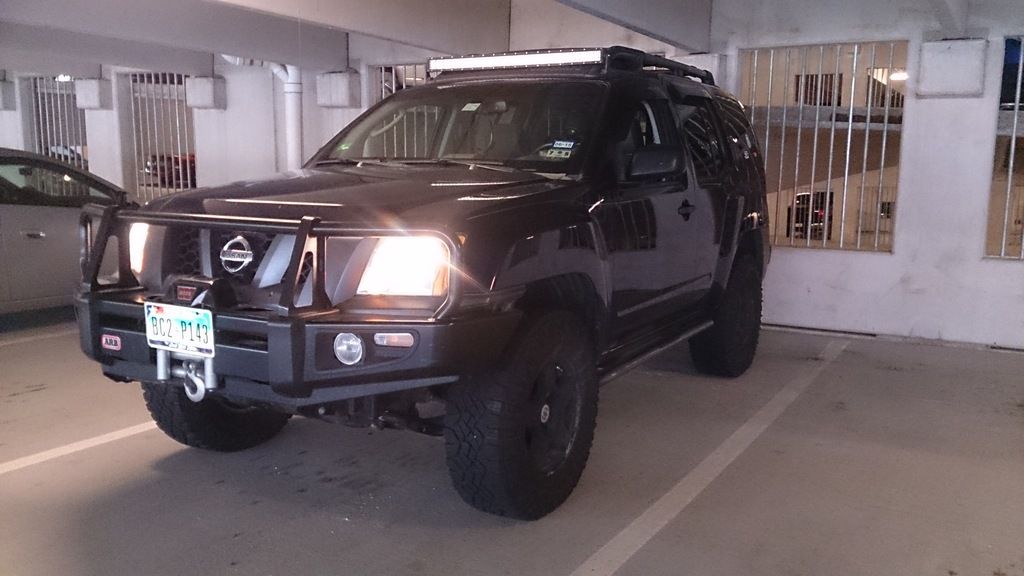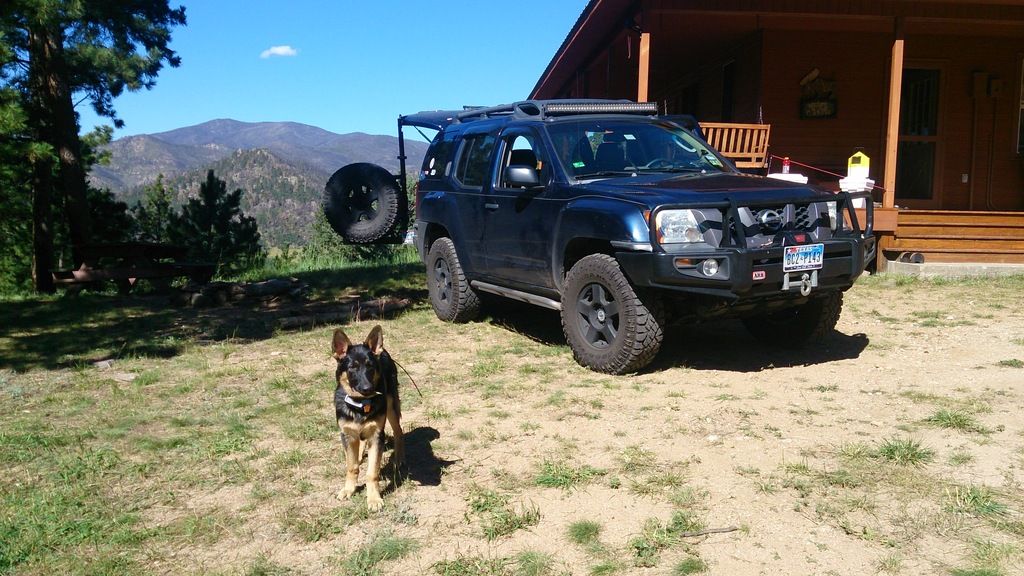 More pics
http://s1292.photobucket.com/user/77Ghost77/library/?sort=3&page=1