Username:
Fuse
Xterra's Nickname:
Help me Name it?
Make:
Nissan
Year:
2014
Model:
Xterra
Trim:
S
Color: Silver Lightning
MODS
EXTERIOR:
DepHep Roof Rack
Gobi Ladder (Thank you ChupaCabra)
Fog Lights Added
Hood Deflector
Window Ventshades
20% Tint Front Window
CB and Scanner Antenna on Lip Mount
Reflective Chevrons on Rear Bumper
ENGINE AND DRIVETRAIN:
Rear Axel Breather Mod
ELECTRICAL AND LIGHTING:
Lighting controlled by Whelen CenCom Sapphire
CB Radio in Center Console
Uniden BCT15X in Center Console
AUXBeam 40' LED bar
ARMOR:
Doubled up factory skid plates
ARB front bumper.
Custom built rear bumper
EMERGENCY:
Whelen SAP315P Siren Speaker
Whelen Ions in ARB bumper
Whelen Vertex in mirrors, ARB turn signals,
Whelen 400 custom bar on dephep
Whelen Vertex in Reverse and brake
Code 3 par36 fog lights
PHOTOS
Day I brought her home: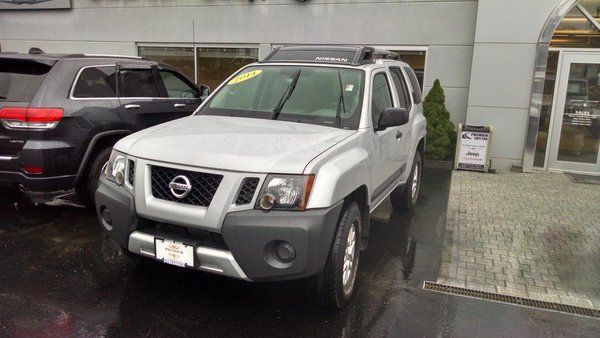 HOW SHE CURRENTLY SITS.