Gentex 453 mirrors, 2 styles available both have Homelink, auto dim, compass and come with wired pigtail. Theses are newer style with compass sensor inside the mirror.
Gentex 453 with hidden green display. Compass screen is not visible unless mirror has power. This was removed from an 08 Hyundai Sonata.
$80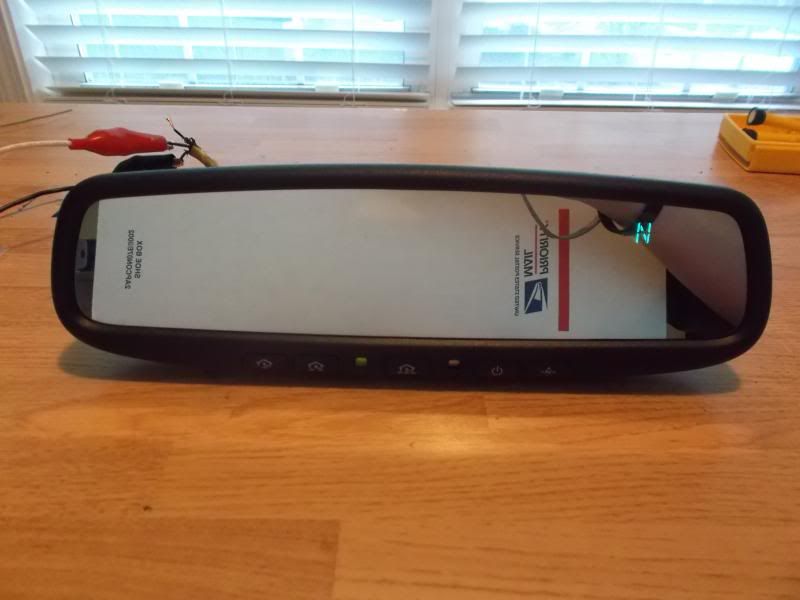 Gentex 453 with standard green display. This was removed from an 07 Mazda CX7. Owner obviously did make up in traffic quite a bit, there were fingerprints in makeup all over the back of it. Will update with better pic after I get a chance to clean it.
$80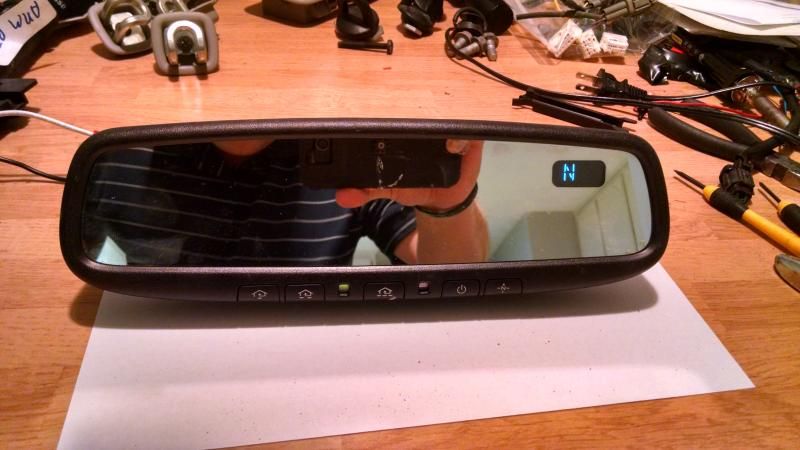 Gentex 453 with standard Amber display. This was removed from an 08 Maxima
$80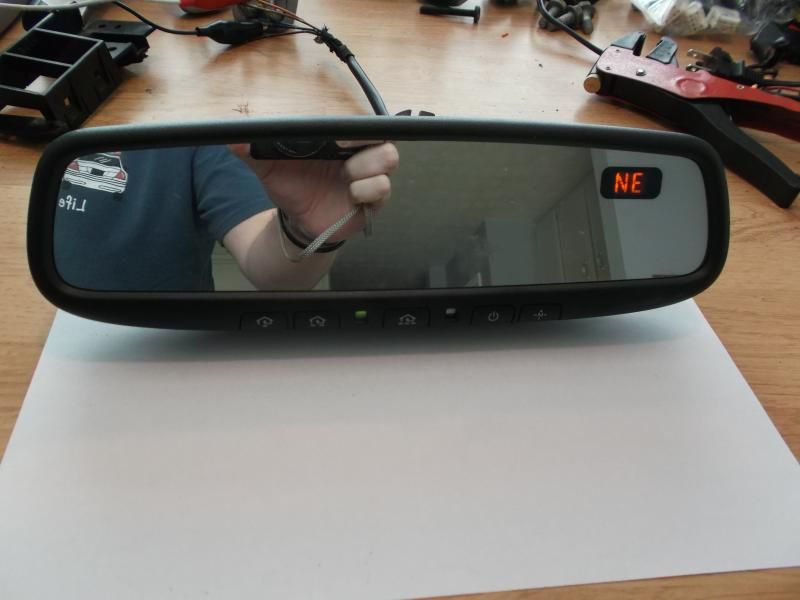 Prices include shipping US PayPal or cash on local pickup.
Plug has 3 wires. Ground, constant for Homelink, and ignition for compass and auto dim. If you want Homelink to only work with the key you can connect both to ignition.
I did a write up on the 453 I installed in my truck. I showed how I plugged my new mirror's wire harness into the plugs from the factory mirror for easy reversal later on. It's in the electrical section.
Currently I do not have any with Homelink and Temperature. If I find one I will post it. I do have a Compass and temp mirror with no homelink though.