Got an Amsoil BMK23 General Purpose Dual Oil Filter kit for sale. It was used for approx. 300 miles before I realized it's just not suited for what I use the truck for. Comes with everything in the pictures below which includes the complete BMK23 kit with hardware, two 90 degree fittings, the optional oil analysis kit and the quick sample drain ****.
This is a used kit so there might still be some residual oil in the lines even though I tried to clean out as best I can. Hoses are assembled and both are cut to 45" fitting to fitting. You will need to purchase the spin on adapter for your application and oil filters.
Info on the kit can be found here:
AMSOIL General Use Dual Remote Oil Bypass Unit
Everything was bought straight from Amsoil. Kit retails for $271.65 without the extra stuff I got. I'm asking for $160 OBO shipped to the lower 48. I accept paypal and will ship it. Located in New Milford, CT.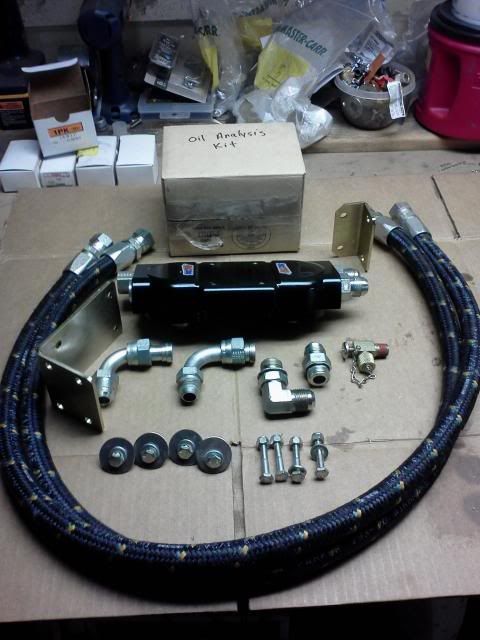 Also for sale are some Autometer electrical gauges I no longer need. Don't have pictures handy but can get them. None of them come with the senders, wiring or anything else except the gauge itself. Gauges are 2 1/16. I have the following:
(2) Autometer Ultra Lite II Oil Temperature gauges - $35 OBO each shipped to the lower 48.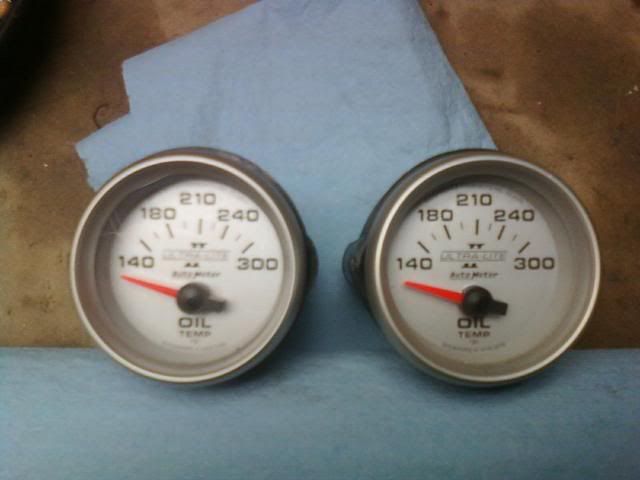 That's less than half the price of new ones from Summit.
PM or reply to the thread.
Thank you for looking!