Discussion Starter
•
#1
•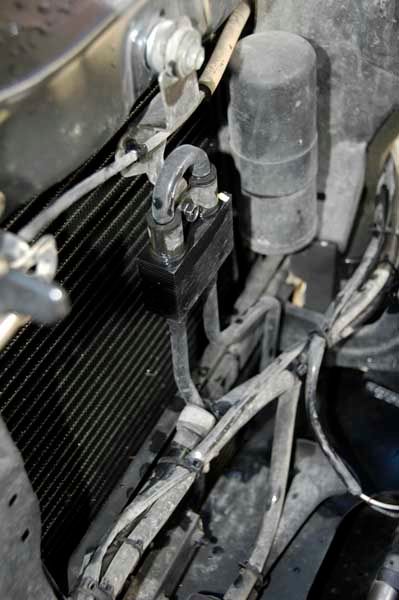 So I've looked at a couple of different trucks and the problem is present in all of them. On the 2nd generation truck the power steering has a really small radiator which hangs in front of the engine's on the right side.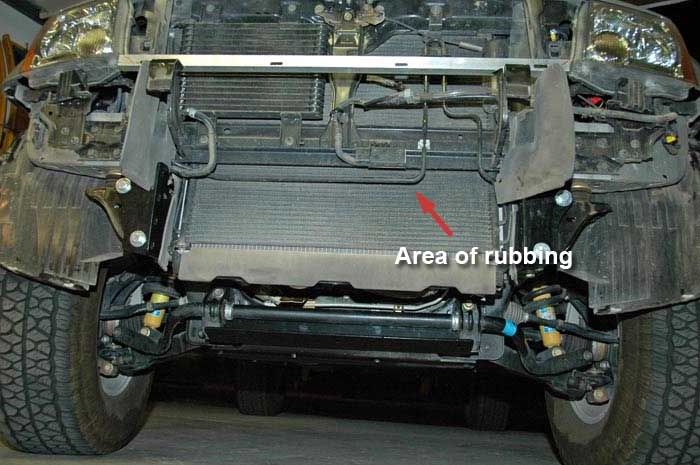 The tubing runs downwards through a white plastic clip, down to the exact level of the ShrockWorks bumper and then makes a 90 degree turn to head off to the passenger's side and off to the business end of the cooling loop. The problem is that the bottom of the tube rubs against the ShrockWorks bumper. After awhile the friction causes the failure of the tube and loss of coolant. Bad thing.
My initial attempt to mitigate the problem and that was to place a split plastic tube between the two parts. After two months I checked the point again and found my tube had gone missing. I looked for a second solution to supplement my first one. I found that if I moved the tiny radiator forward about a 1/4" it caused the rest of the tube to pivot backward in that white clip. It pivoted enough to not touch the bumper.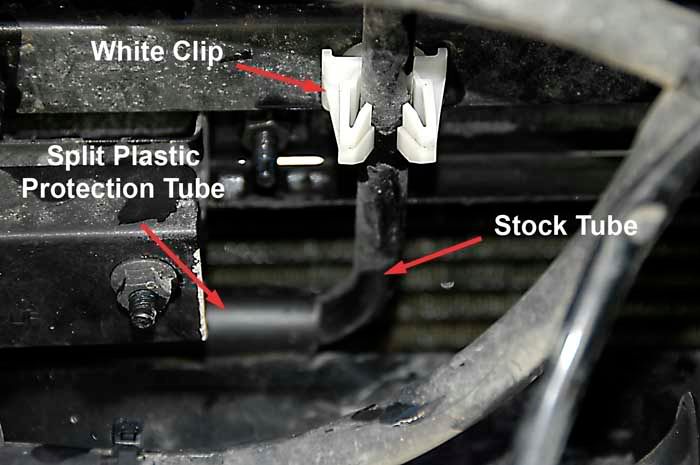 I used a couple of 1/8th thick steel washers under the mounting bracket of the tiny radiator. I also bent the bracket a bit.
I would suggest that anyone with the 2nd generation truck and the ShrockWorks bumper keep an eye on this area. The solution would seem to be to have the bumper trimmed a bit during the fabrication.
Does this belong here or in the "how to" section?