Hi all,
A while back I bought a shrock front bumper, rear bumper w/carrier and sliders from one member who had an 06' X.
http://www.thenewx.org/forum/showthread.php?t=81418
I installed the rear bumper with no problems, and I was going to do the sliders next. To make a long story short, the new sliders don't seem to fit right. They're not parallel with the door line, and the center post seems to be about an 1/8" longer than the front or rear, causing a 1/8" gap on the front and rear posts depending on which way I "rock" them. The thing is, I know the X that they came off of is a 2nd gen because my rear shrock bumper fits, which it wouldn't fit on a first gen, but it doesn't seem to fit to my frame!!!???!!?!
:angry5:
When laying on its side, one slider rocks about 1/4" up and down pivoting near the center. Does this mean that the sliders were tweaked? Also, it seems as though the extending bars make contact with the door seam, is that normal?
Here are some pictures:
This is the gap with the sliders clamped up there on the front end: I know they seem like they're on the edge of the bracket in front of it, but the gap is the same if I slide them back as well. I just took the picture like this without readjusting them again...
Further away:
I cant life them up higher because of this: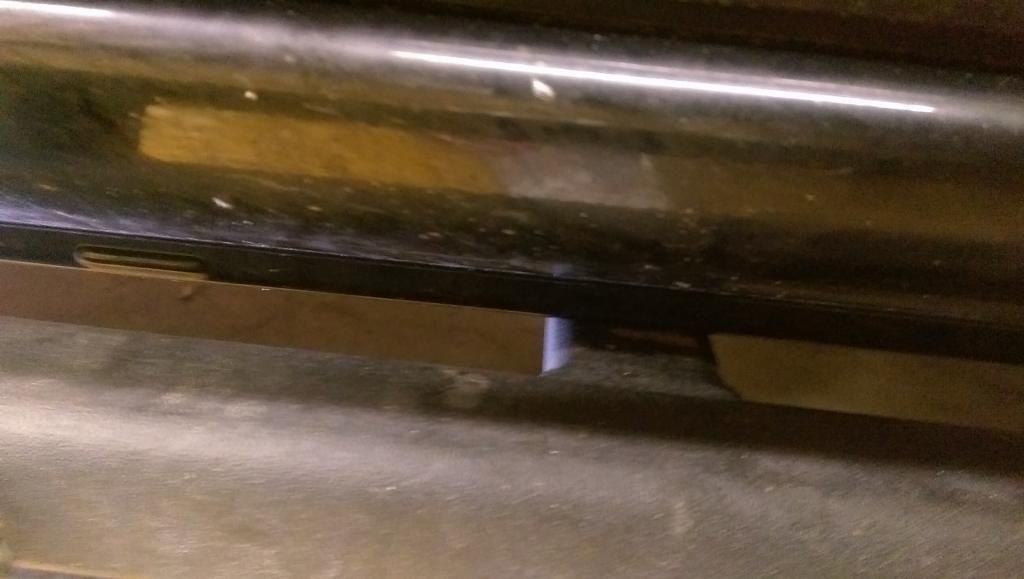 Should sliders look like this when mounted, i.e. not parallel with the door sil?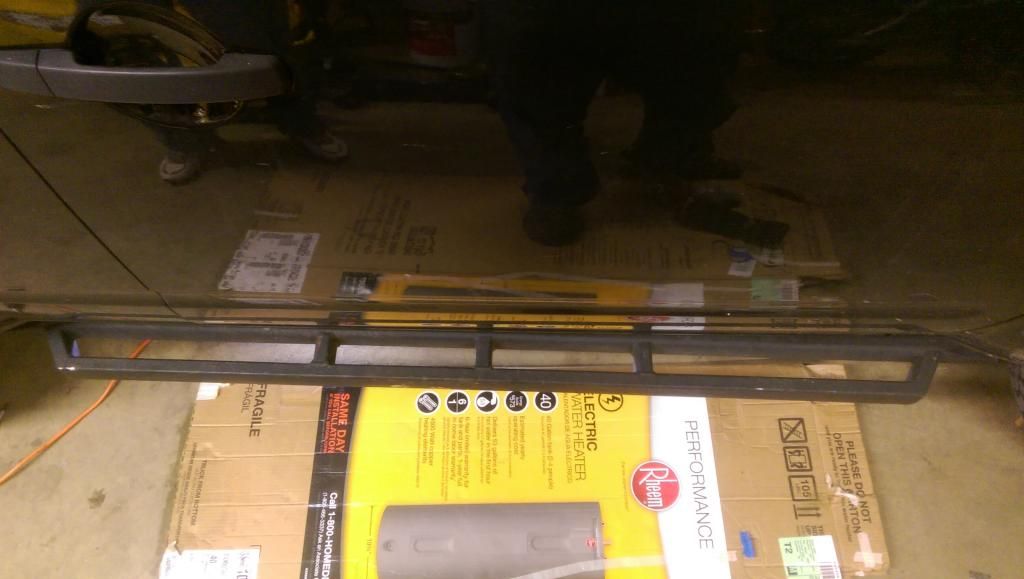 Picture of the rear bracket:
It doesn't line up like the picture, mine hits the front plastic of the wheel well. If I mounted them lower the front mount bottom holes wouldn't even be on the frame.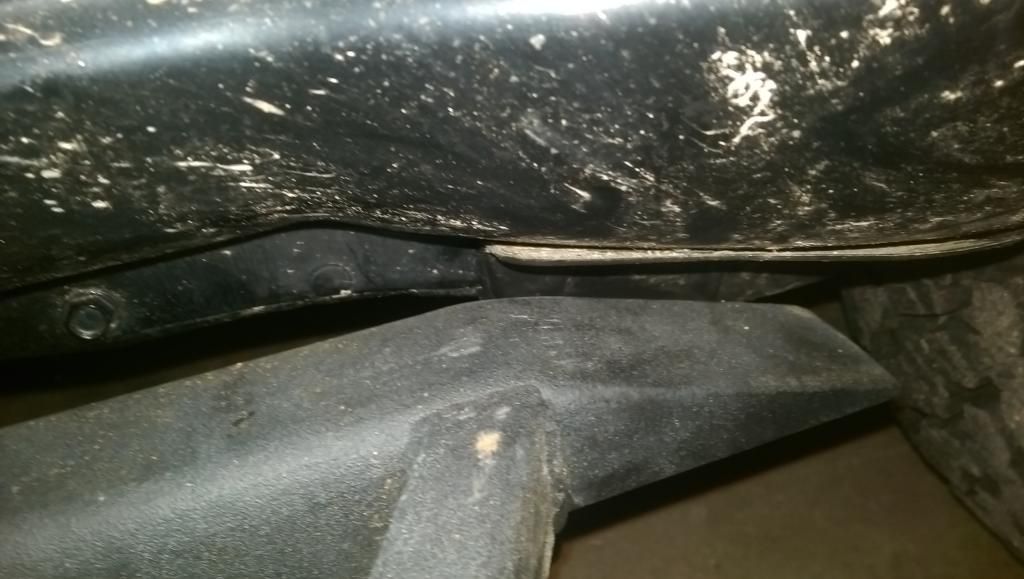 I know they look similar, but look how far down the frame the mounts are, so I couldn't mount the bar any lower. And in the stock photo on the website, it looks like I should have about 1" to the seem.
Pic on the floor, the tabs look slightly bent to me? Would that make a difference?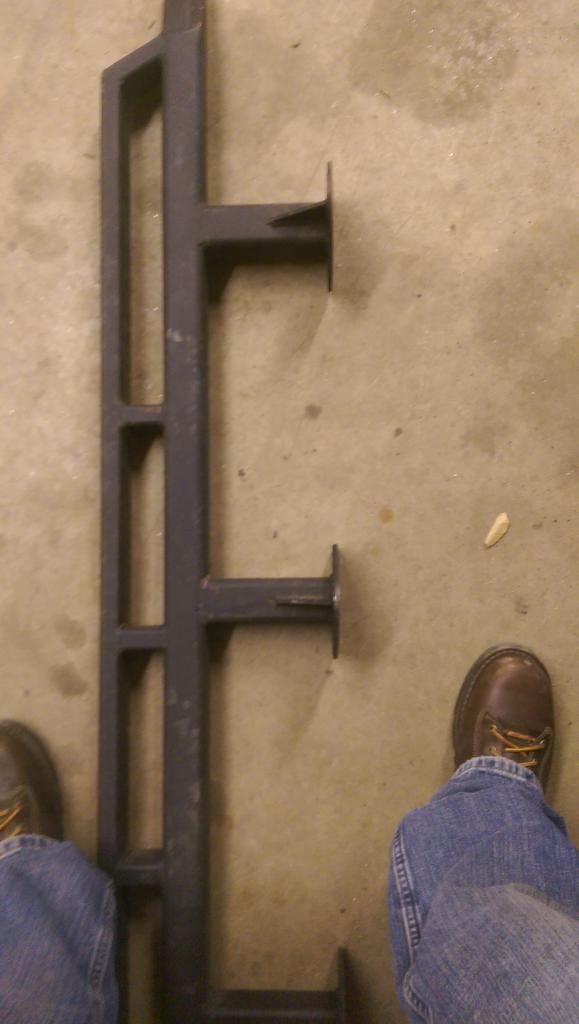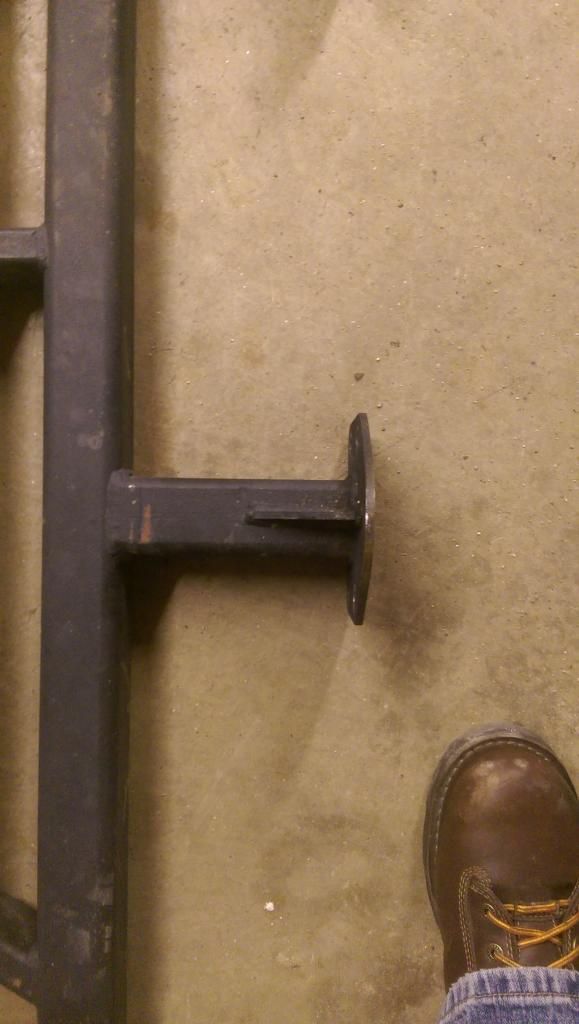 And again, when measured, I have 11" from the edge of the rail to the center support plate, and 10 7/8" to the rear support bracket, and 10 7/8" to the front support bracket.
Any advice would be appreciated. I would have welded them on, but I wasn't sure because of how they sat, not parallel with the door, tabs not straight and the gap up front wouldve required stock bar to fill the gap, and a ton of weld which I didn't want to do because of the heat stress.
What would you do in this situation? Am I doing something wrong?
Thanks for any suggestions.
-Brian