I think the repair shop or the place that put in my HID bulbs broke the clips on the following pieces (unfortunately it took me so long to notice I can't figure out who did it so I am repairing myself).
There should be a clip in the middle portion where the space is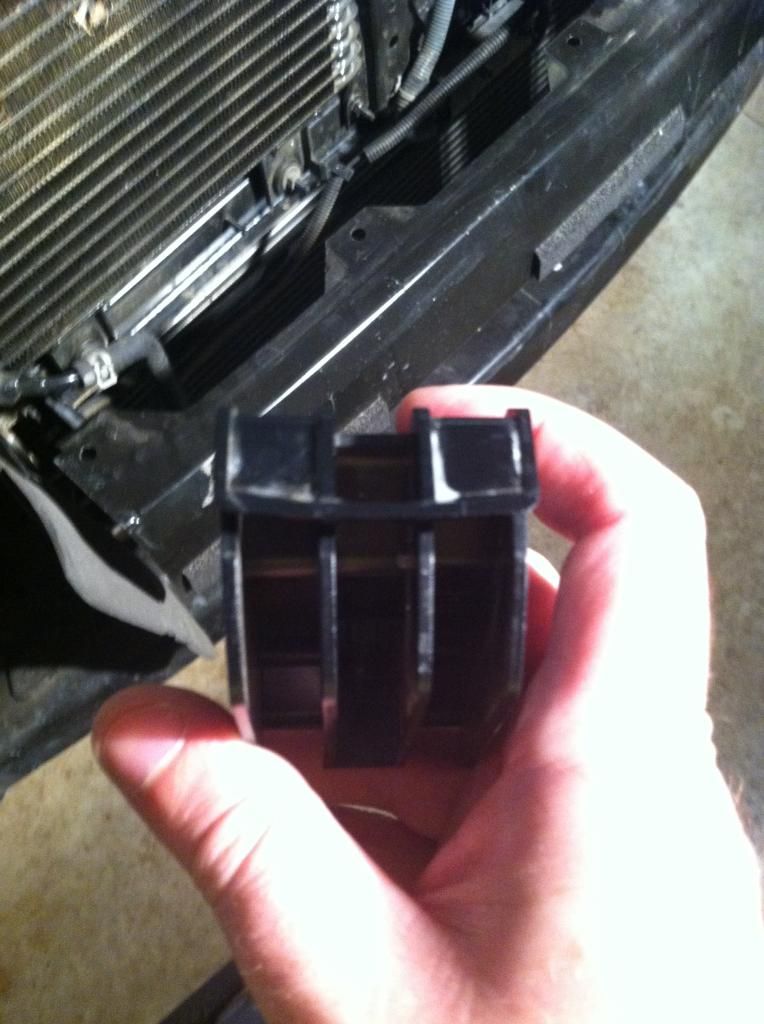 Location on the truck, identical pieces. Both are under the headlights
I imagine you would have to remove these to install an after market bumper so if any one has some I'd be interested in taking them off your hands or just having you confirm if there is a clip or if there isn't.