More pics tomorrow when Jeff of Arabia's overkill downloads them to a stick for me.
The pics will be more informative then tonight's posting.
He plans to give his write up to Kodiak industries
http://kodiakinc.com/powersystems/dualbatterykits.html
for a kit to be made and sold.
this was a one off using an existing kit. and modifying it. The great thing about this approach is that it uses as many existing holes and nut mounting points that already exist as possible with very little fabrication.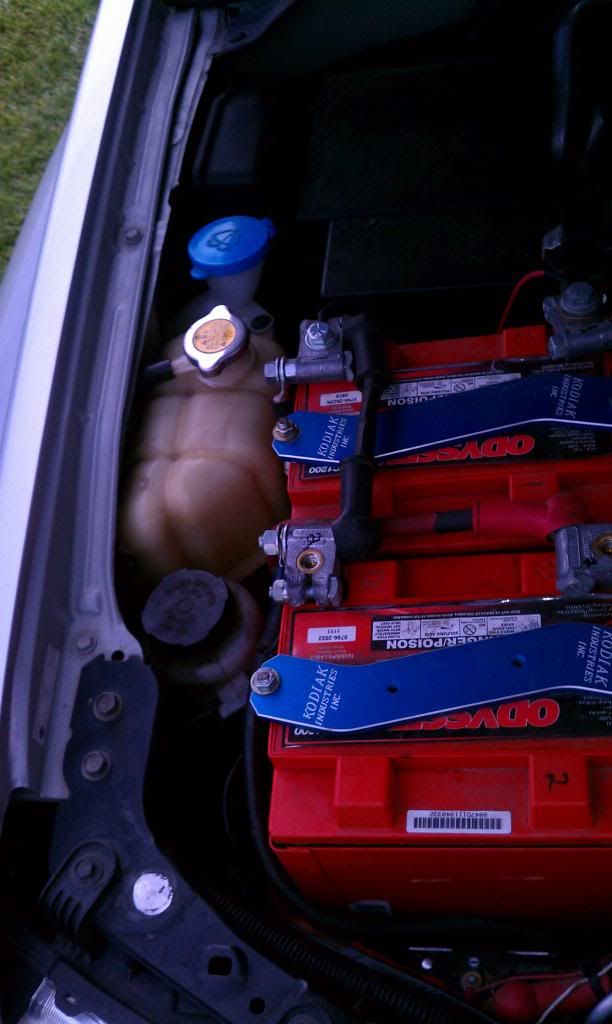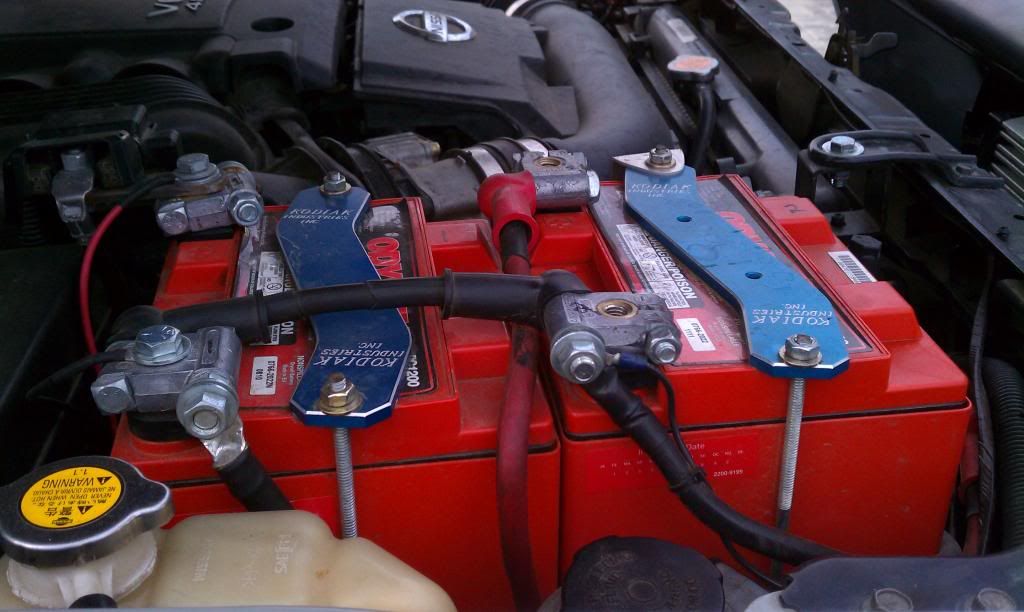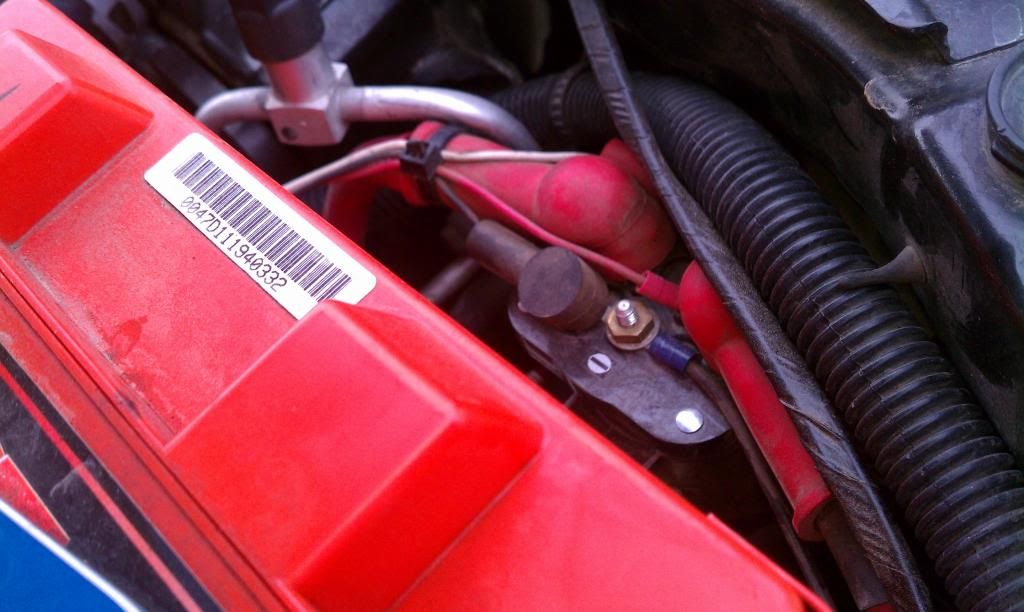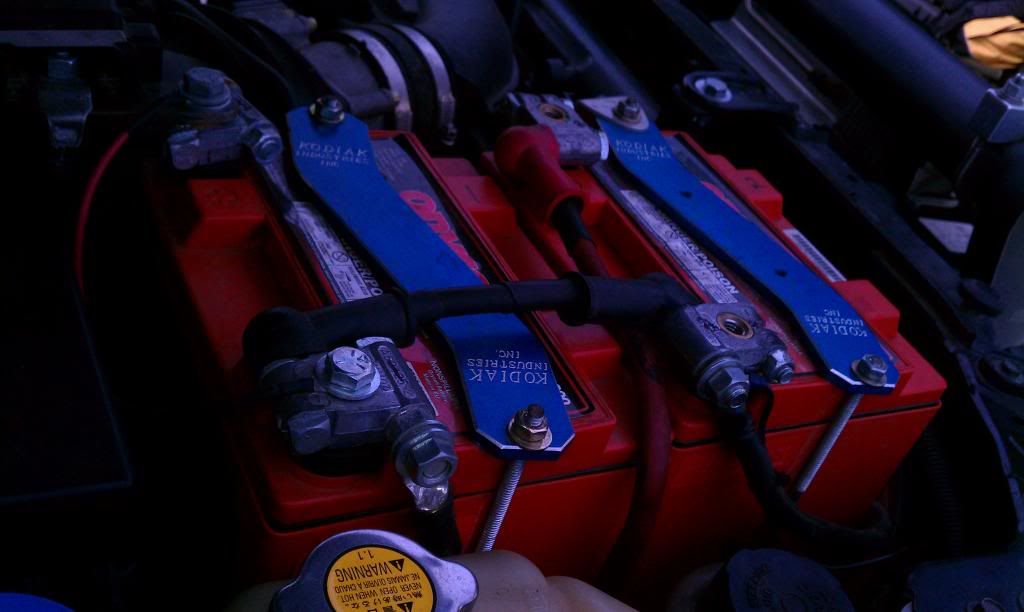 Note relocation of Power steering reservoir
These were PC1200's
PC 1200 Specs:
* 1200 cranking amps for 5 seconds
* 1090 cranking amps for 10 seconds
* 900 cranking amps for 20 seconds
* Short circuit current over 2600A
* 44 amp hours
* 78 minute reserve capacity with 25amp load
* Female brass terminal w/M6 SS bolt
* No metal jacket
* Length 7 11/16"
* Width 6.5"
* Height 6 5/8"
* Weighs 37.5 lbs
some switch shots.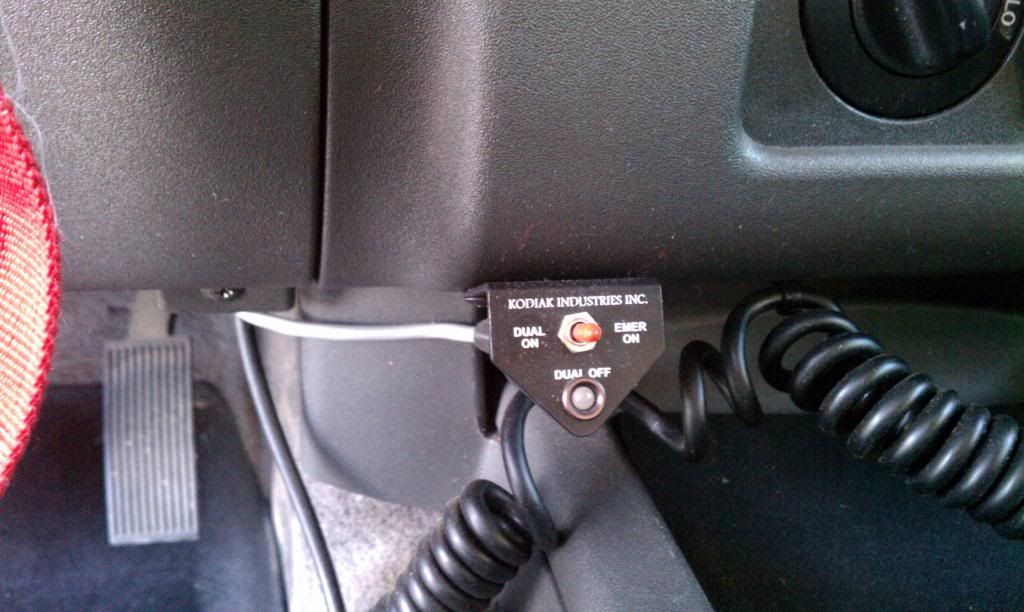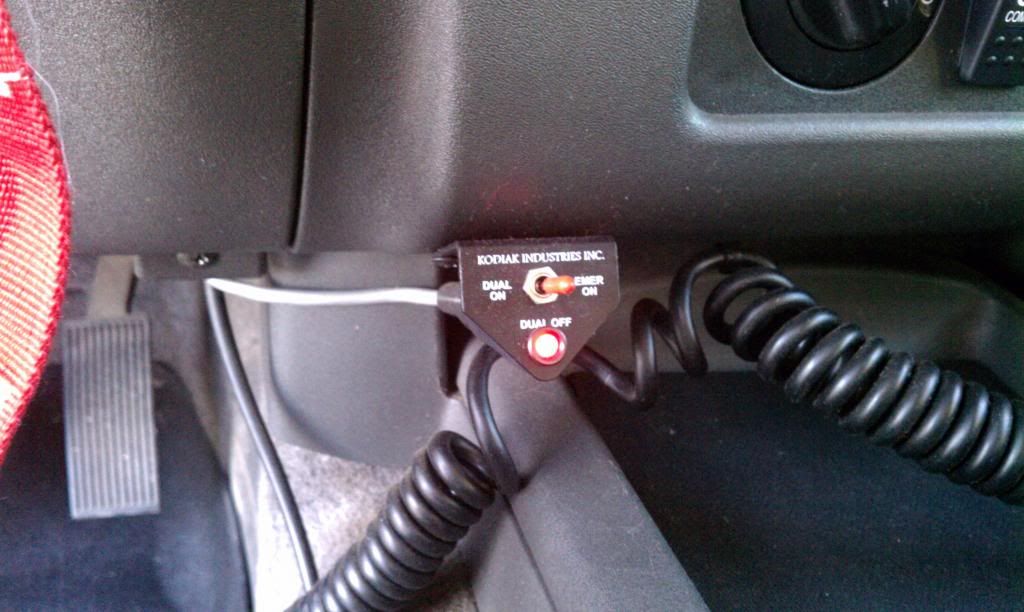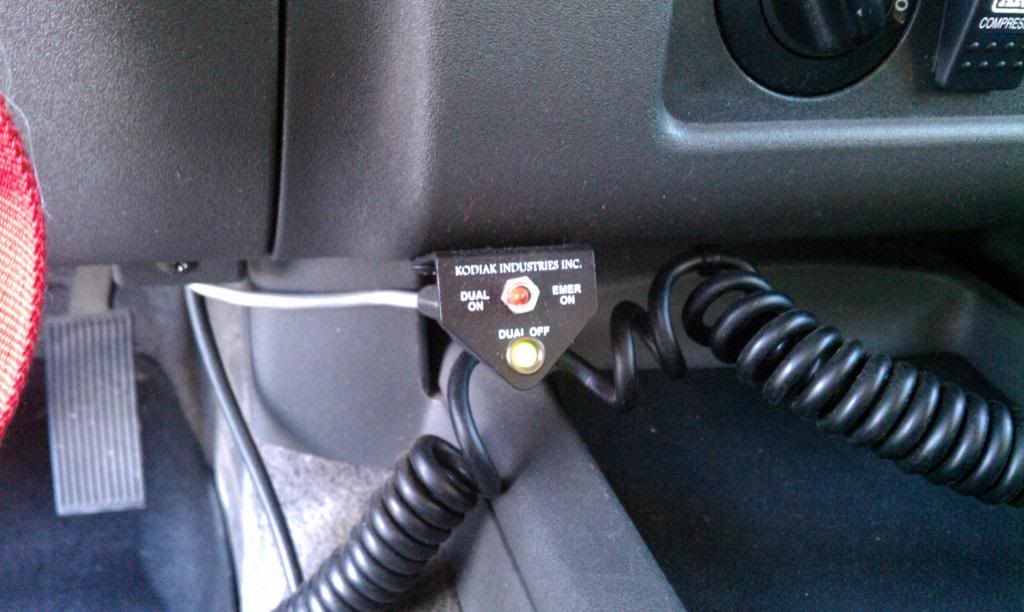 Cable run and fuse to the back of the rig for the secondary winch