Username:
D'Rock
Make:
Nissan
Year:
2010
Model:
Xterra
Trim:
X
Color:
Super Black
Comments:
Hey all, finally getting around to starting this page. I was waiting until the lift/tires but you know how that goes over on the priority list with a wife and mortgage. I purchased this used in Jan 2012 with 12,000 miles on it for 18.9k It came from an Enterprise rental fleet on Long Island, lol, but its been good to me so far.
I work for an environmental engineering firm that remediates haz waste sites. This is my DD , and I can't get too crazy with this truck since I have to do site walks and wine and dine the occasional client, but we'll see! *EDIT* on 7/24/13, screw it, I'm all in.
Thanks for all your help so far, this community is great. My hope is to get out to a meet soon once I get a couple necessities added.
Mods:
> (
Project Thread Pages are Hi-lighted in
DarkRed
)
Removed:
Side Steps Rails
Mud Flaps
Rear Sway Bar
Rear Bumper
Suspension and Tires:
Had 265/70/16 - General Grabber AWs (awful stock tires for X model)
Had 265/75/16 Mickey Thompson Baja ATZ, won gift card and got,
285/75/16 Mickey Thompson baja atz P3s
American Outlaw "Colts" Rims
Armor:
Shrockworks Rad Skid (sold)
Shrockworks Engine Skid (sold)
Shrockworks Rear Diff Skid
Nucleus Custom tranny skid (saved my @as at Rausch big time) sold
Shrockworks Sliders, Gas and T-Case skids (sold)
Shrockworks Front Bumper
Insain Fab Rear Tire Carrier (sold)
GOBI Roof rack with hi-lift mounts
Suspension:
Nisstec Complete Old Man Emu suspension lift with AAL
Nisstec 608 HD coil springs
Exterior:
DepHep Roof Rack (sold)
Yakima Snowboard/Ski Rack
Midland CB with 2' firestik antenna with magnetic base
Raingler Cargo Net (LXN)
Stealthed OEM Plastics, Air Dam, and Side Rail Mounts
Stickers (addicting as hell)
Plastidip'd Rims
Yakima Bike Rack
The "Datsun Grill Mod"
Interior:
Weathertech Cargo Liner and Front/Back Set of Digital Fit Mats
Quik Fist Mounts - Large Maglite and Fire Extinguisher (rear panels)
Small Maglite (drivers side door)
First Aid kit (didnt come with truck?)
Mechanical:
35w Xenon HID headlights
K&N Drop In Filter
PIAA Sports Horn (high range) - damaged in deer strike, need a new one
Pennzoil Platinum Plus with K&N oil filter
150 pound gas hatch struts
Recovery:
Rocky Mtn X recovery points / shackles
Tow Strap
Wish List: >(
In Order of Priority
)
Wet Okule Seat Covers
An audio system worth turning on
Photos:
Couple days after I got her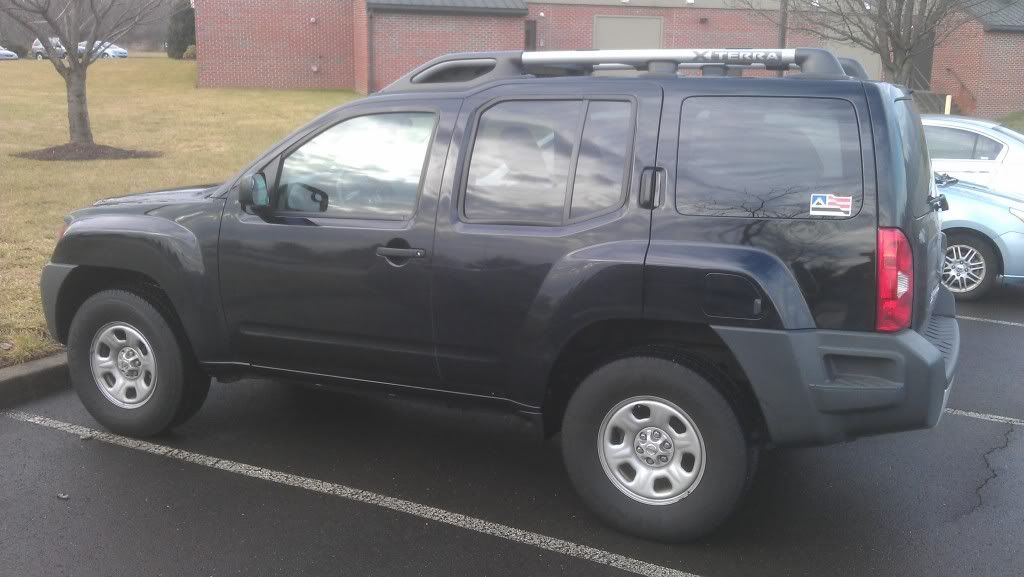 New Rims. Stuck tires out about 3/4 of an inch. These things came with the cheesiest damn caps I ever saw. My wife was crying she was laughing so hard at them. Thanks to Creepy for making some steel stickers for me to cover them, they've held up great.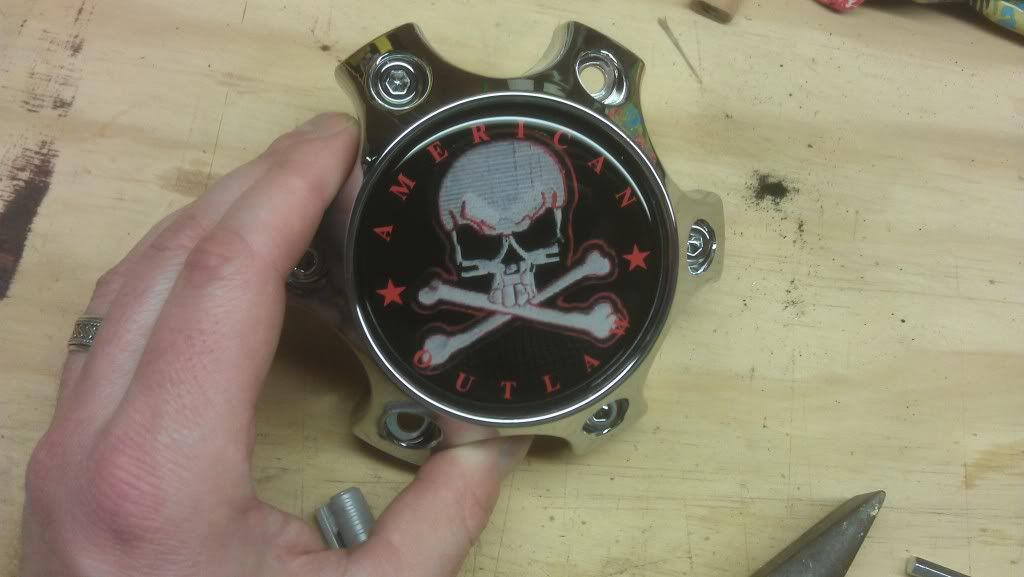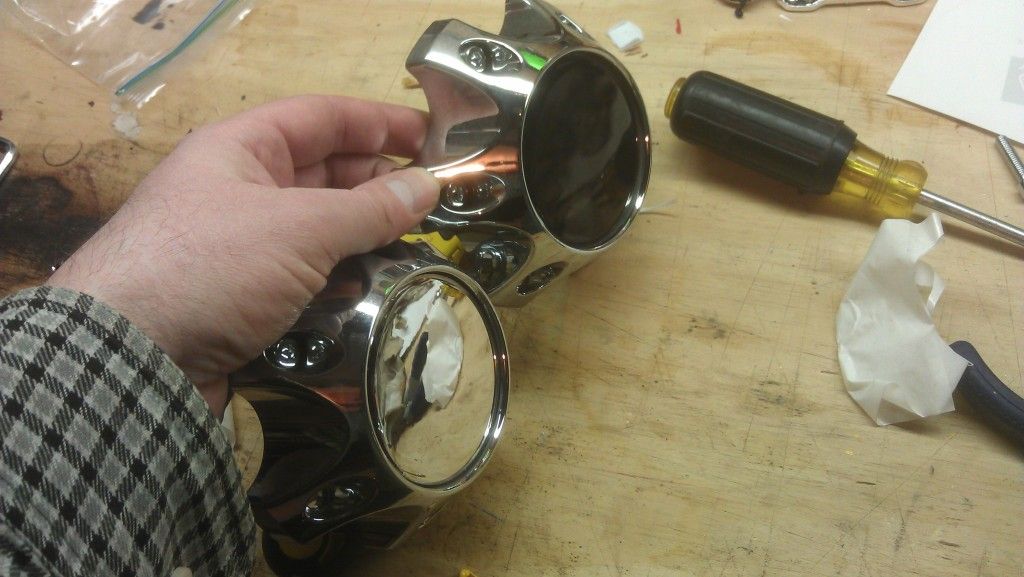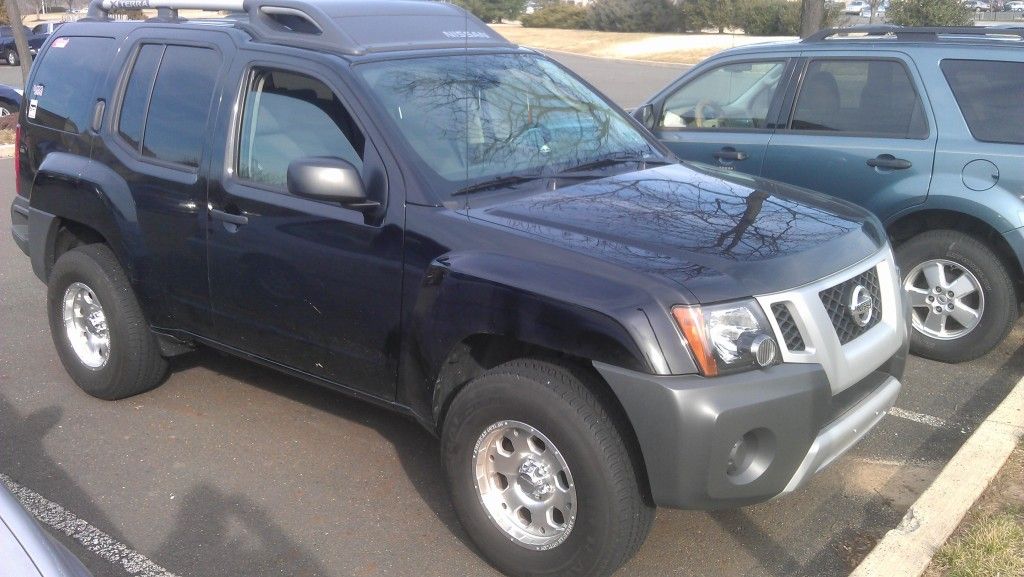 Stealth (before)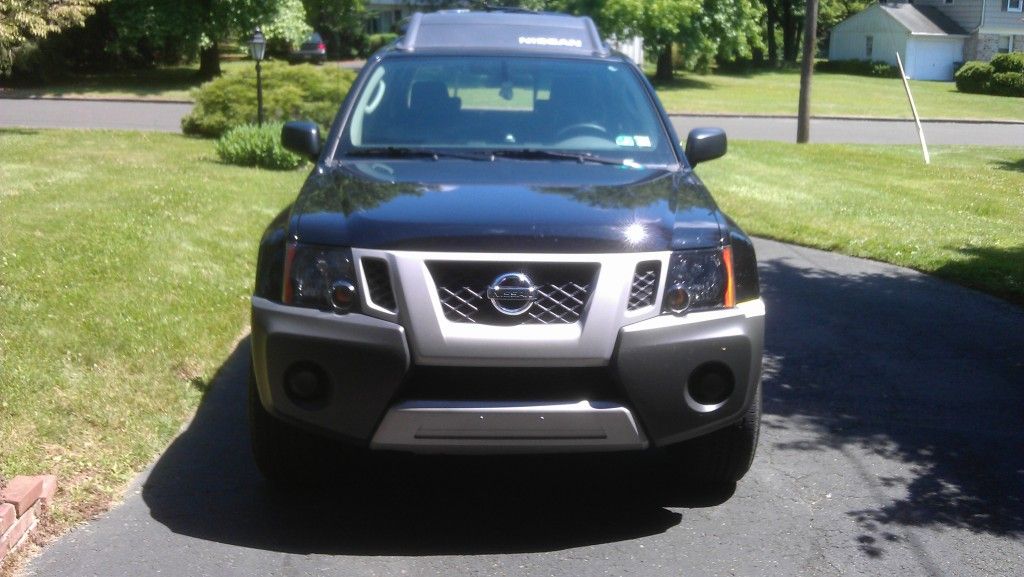 After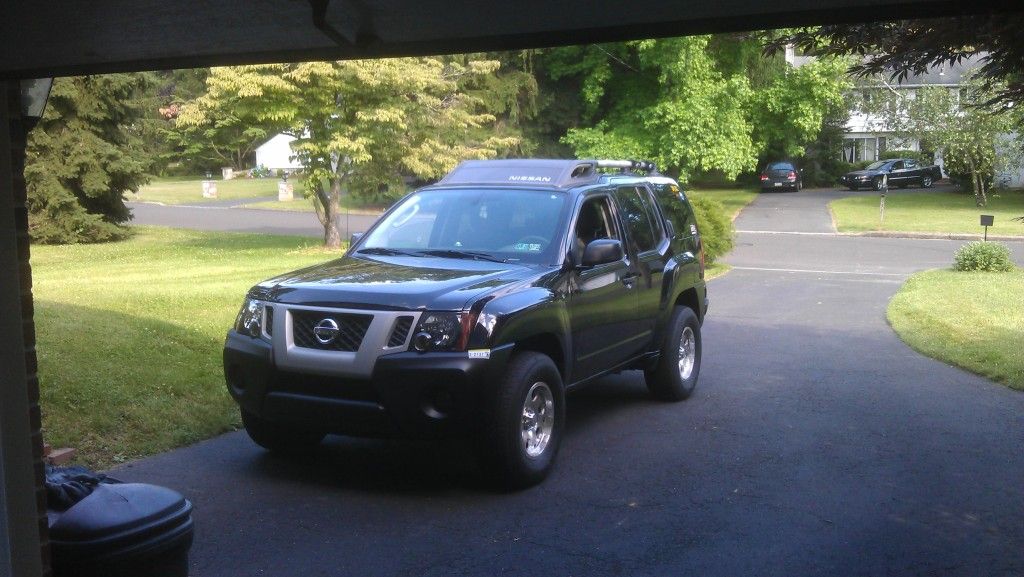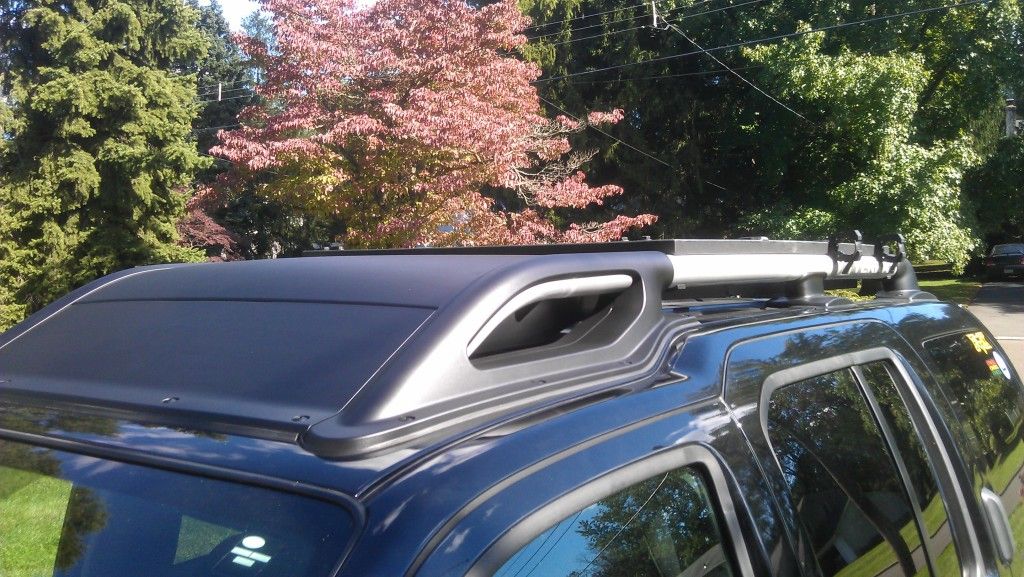 Racked and Loaded - OBX Trip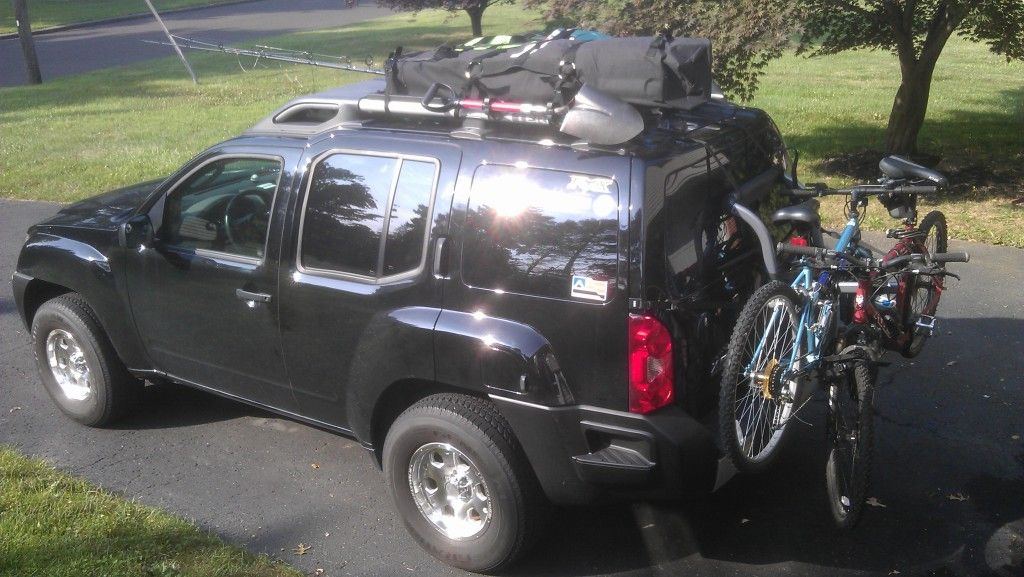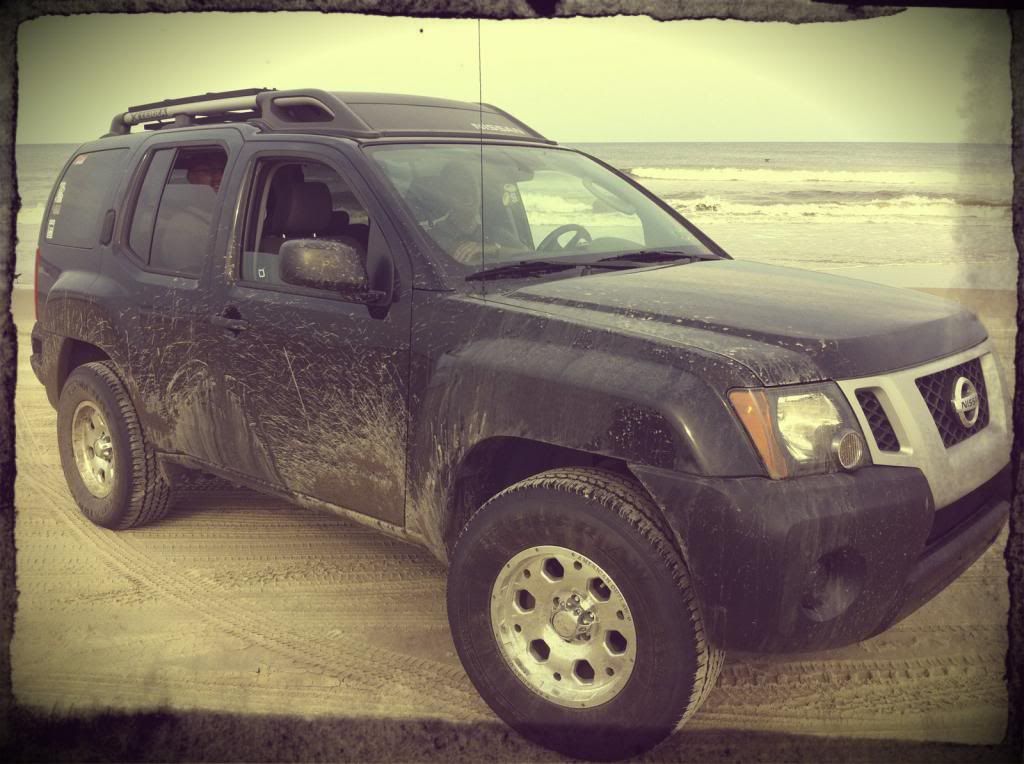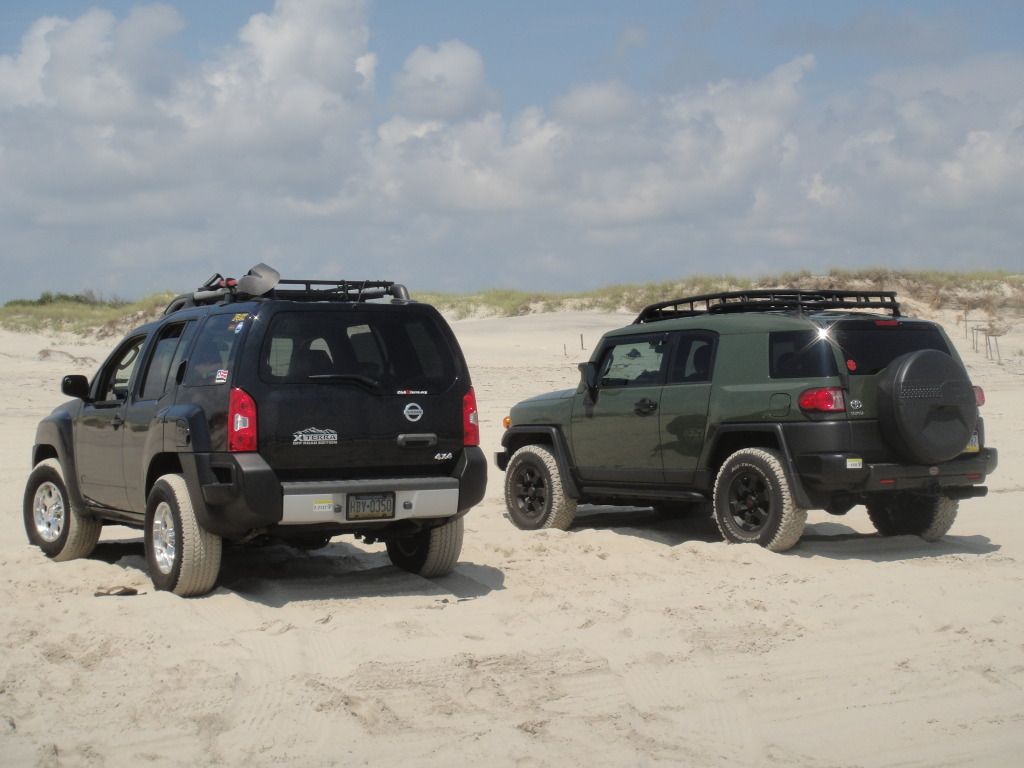 As she sits now -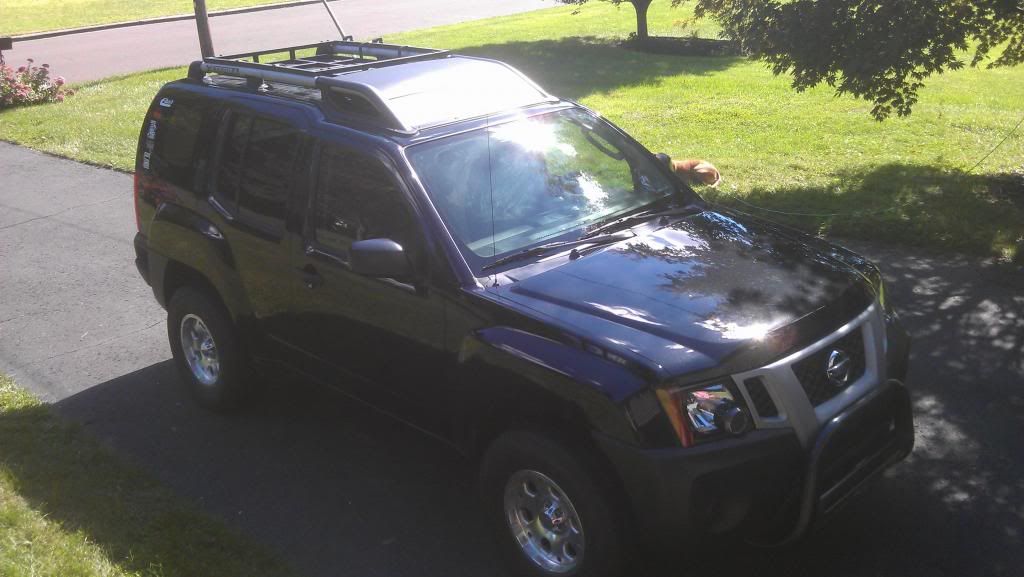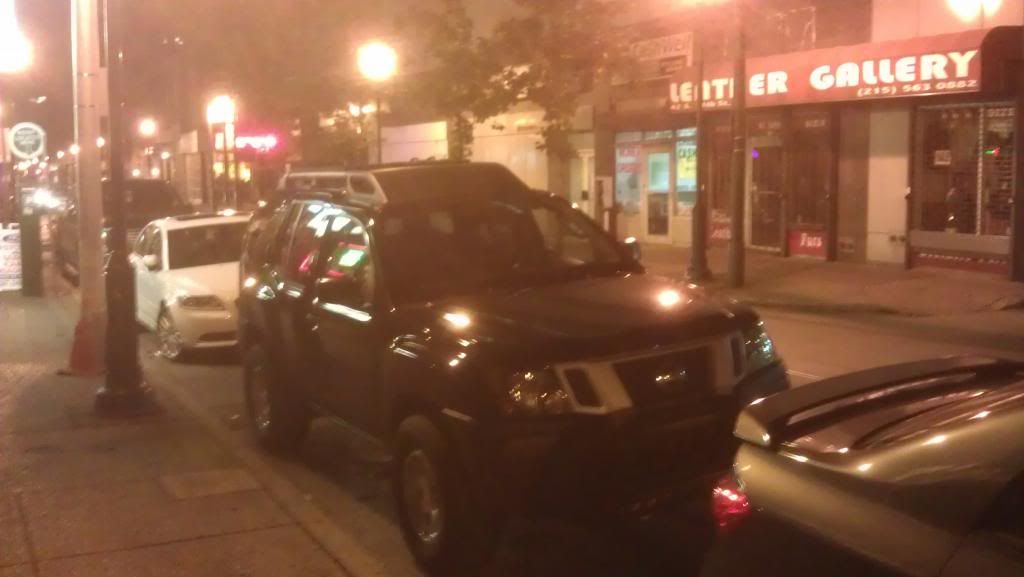 Updated April 2013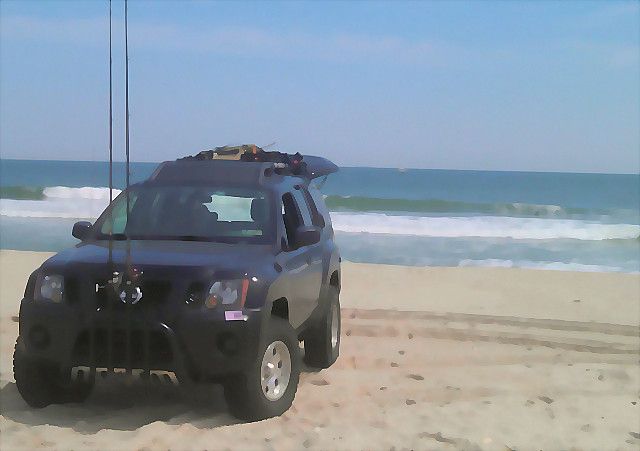 Updated September 2013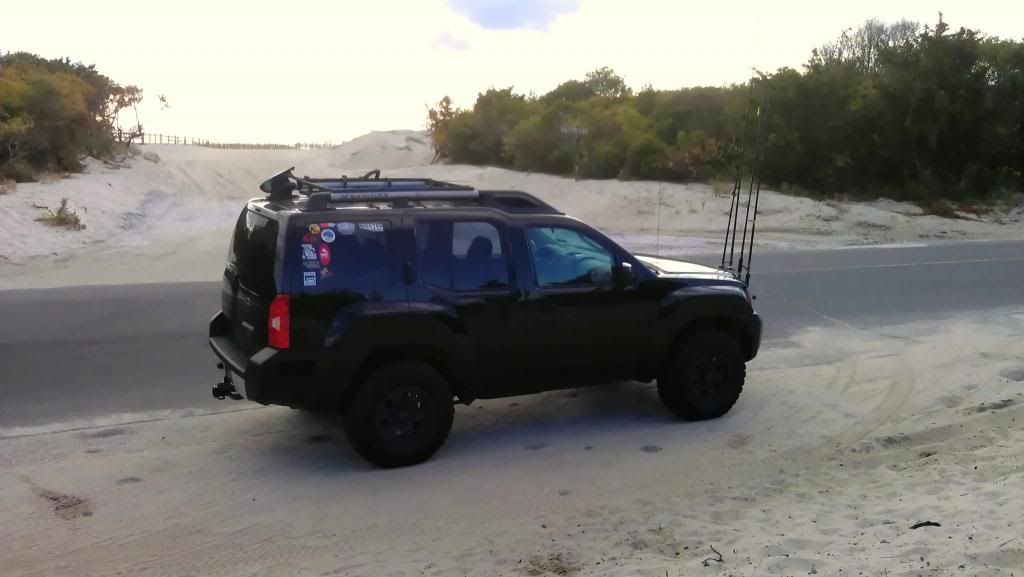 Updated May 2014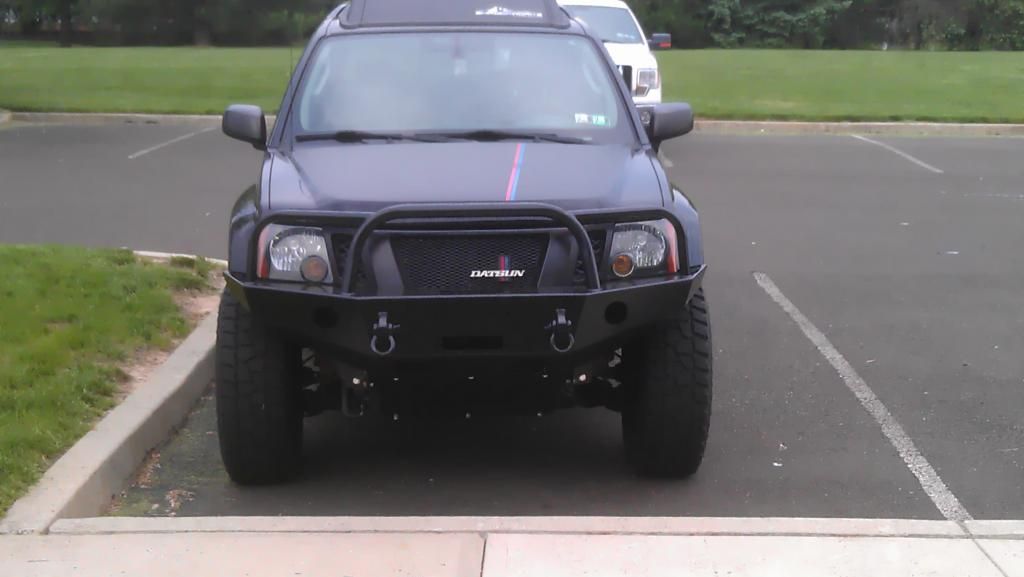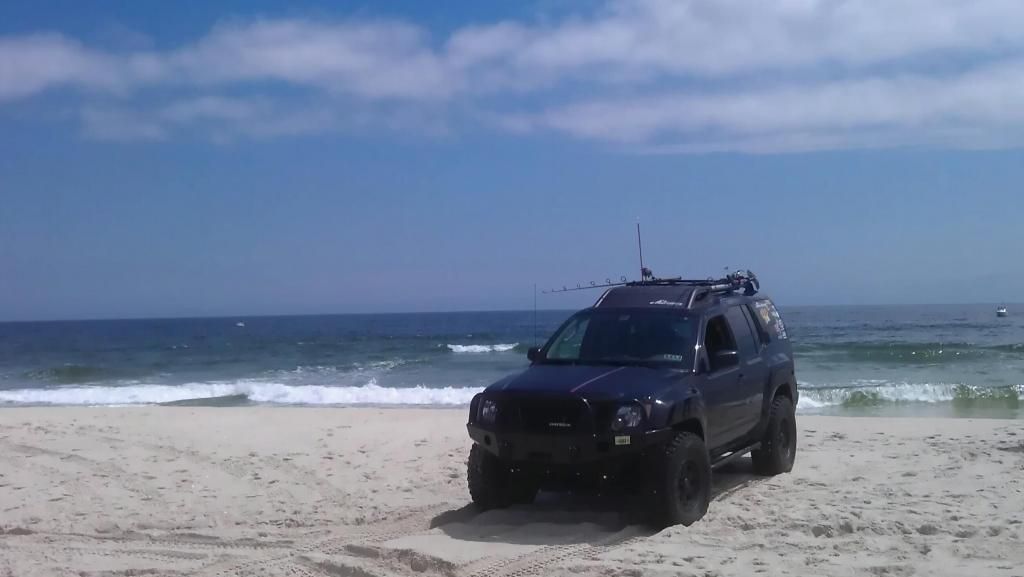 Updated July 2014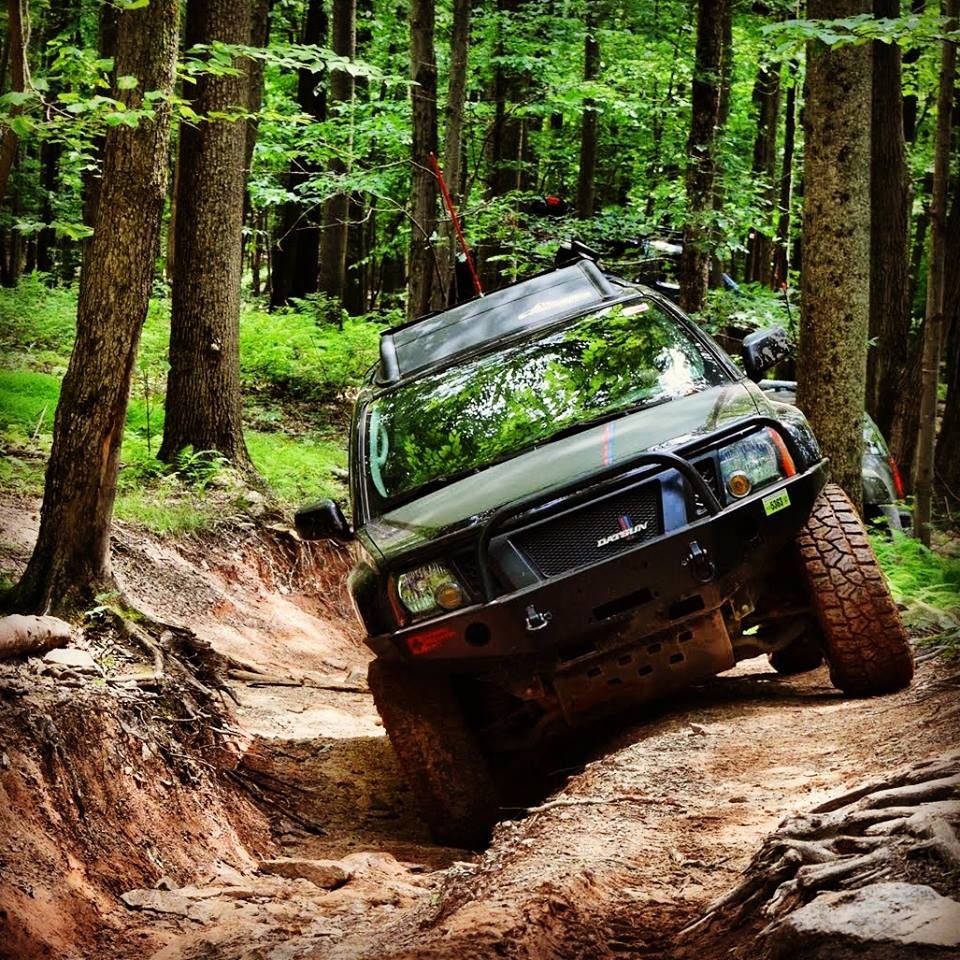 June 2015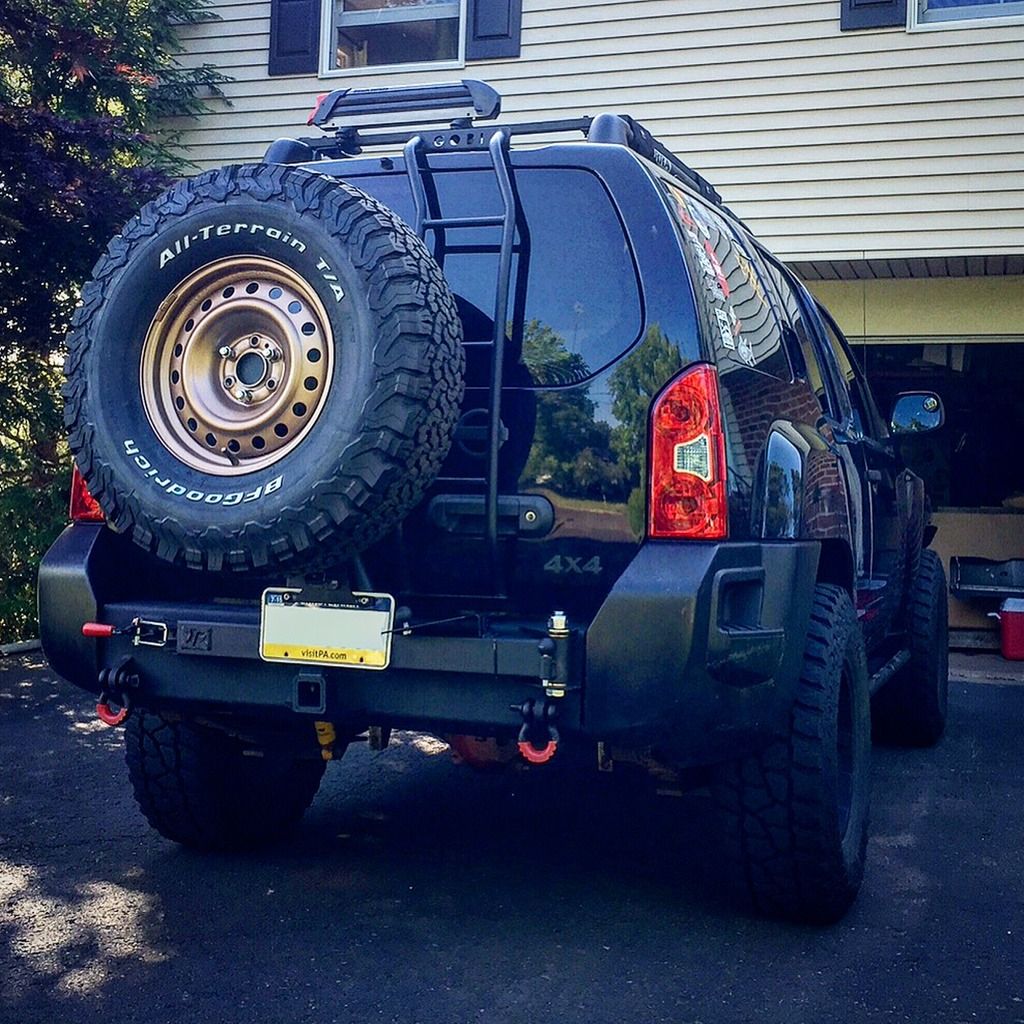 June 2016
IMG_6224.jpg Photo by dtrock78 | Photobucket