Intro Comments:
I've had my X for several years, now is the time to start upgrading it. I have been on these forums before, but now I am ready to go. I really appreciate the wealth of information on here, thanks for all you who have already taken the high ground.
Username:
Dragoon-44
Make:
Nissan
Year:
2006
Model:
Xterra
Trim:
X
Color: Flat Grey
MODS
Interior:
Kenwood Head Unit
Exterior:
bedlined rear fenders
Painted flat grey
plasti-dipped grill
plastidipped handles
Pro-Comp Wheels
295/75/16 Cooper AT3 XLT
removed mudflaps
Maxxterra rear bumper with tire carrier
hardcore offroad front bumper
Engine:
Volant CAI
Custom Exhaust
Bully Dog Tuner
XTP IMS
Airflow Snorkel
Suspension:
Radflo 2.0 - 2"
Nisstec top plate spacer - 1"
OME rear leaf pack - 1.5"
Nisstec adjustable shackles - 2"
Nisstec adjustable camber bolts
Total Chaos UCAs
Armada M205 + V8 pathy half shafts
M226 w/elocker
Krown rust prevention treatment, no car setup is complete without it
Future Mods:
Part 1: New Radiator
Part 2: Doug Thorley Shorties, Lock the 205
Part 3: More lights
Part 4: V-8 swap
Looking forward to getting down and dirty with my X and learning some stuff.
PHOTOS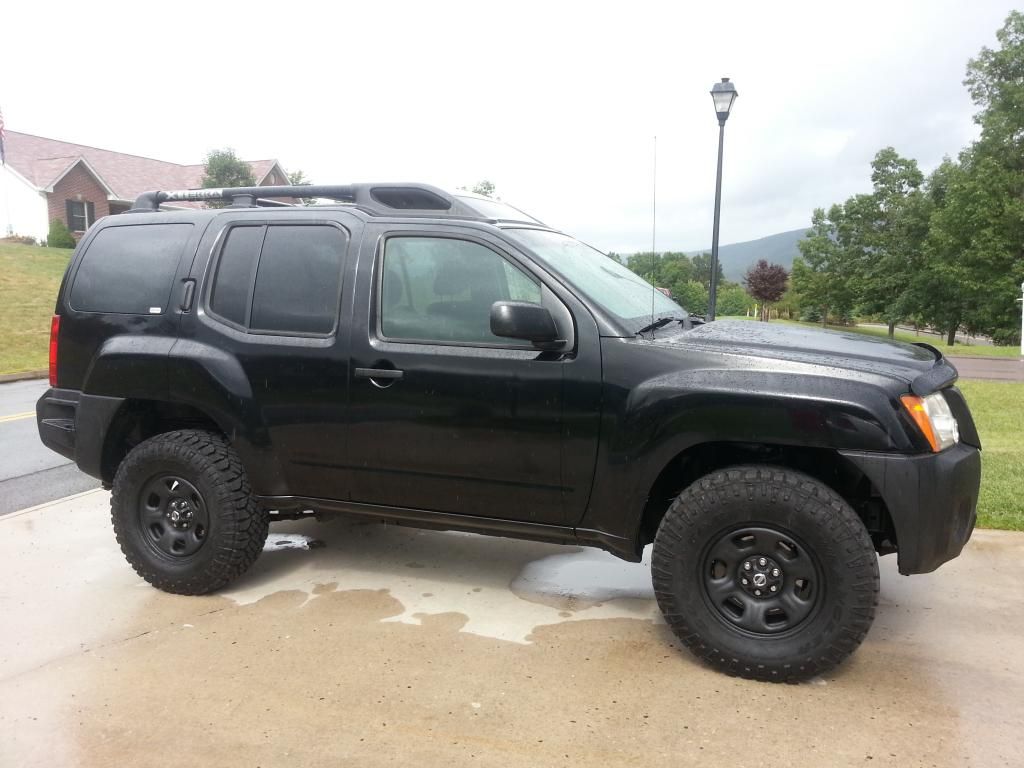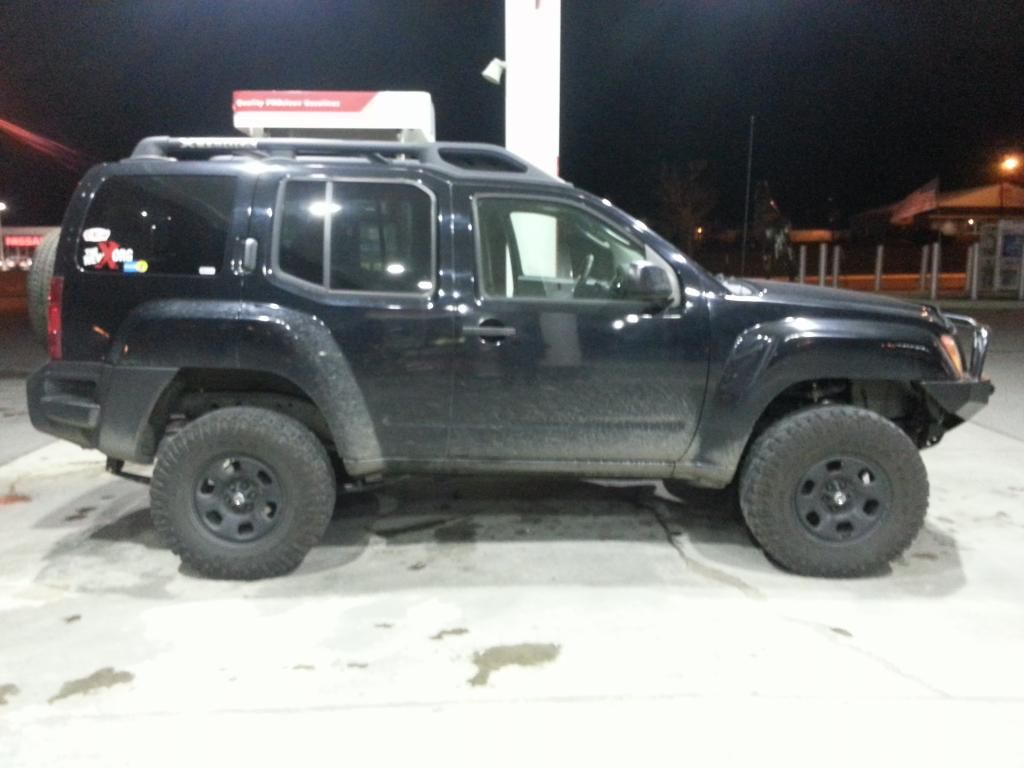 MAXXTERRA rear bumper, Hardcore Offroad front bumper, OME leaf pack, radflo 2.0, total chaos uca