Hi All,
Been searching for a relatively inexpensive roof rack option (so a DIY), mulling over all them, and finally came across THE one (shout out to wstark for the idea) !
It's made for a golf cart - and looks like the Garvin roof rack
golf-cart-storage-roof-rack-fits-e-z-go-medalist-txt-1994-2013
www.ecartparts.com
The only roof rack storage system of its kind on the market.
Great for hunting, storage, hauling, luggage and more.
Fits E-Z-Go Medalist/TXT 1994.5-2013.
Heavy duty black powder coated steel construction.
Rack measures 5"H x 32"W x 52"L.
Easy to install with custom brackets designed for each roof style.
Includes roof rack, installation hardware and mounting brackets.
Some drilling required.
Found a 10% off coupon code online ("EC10"), and got it for
$204.00 shipped
to my door step (no tax, free s/h)!
Next, ordered four Vibration-Damping U-Bolts from McMaster-Carr, roughly
$45.00 shipped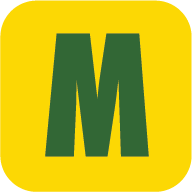 McMaster-Carr is the complete source for your plant with over 595,000 products. 98% of products ordered ship from stock and deliver same or next day.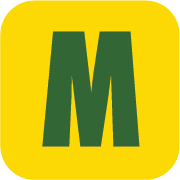 www.mcmaster.com
Items arrived in less than 5 days...
Used a speed square to get centers, used a punch to get nice dimples, and got to Drilling
Mounted it up !
Also used bike tube as an inner liner for this particular Ubolt housing/bracket (as others have suggested before).
A couple shots of WD-40 also helped get the Ubolts on the vibration damping housing, and through the drilled holes in the rack.
Everything fits perfectly snug ! Almost as if the rack/bolts were intentionally designed for this application.
Able to access the wet box no problem, as well !
In short, a Garvin like rack for $250 !!
The chrome bolts are bugging me though, I'm gonna scuff them up and paint them black.