After eight years and 140k miles, one of my stock coil-overs wore out. I have a relatively stock 2005 S with Shrock bumpers front and rear. I decided to go with Bilstein 5100s in the front (and rear) so I could slightly raise the front end.
Anyway, I searched and could not find any how-to or any pictures of swapping over the springs. It seems that everyone says, "compressing the springs is too dangerous...take them to a shop to have this done." I disagree. The correct tool is inexpensive, and with common sense, this is not a dangerous procedure. With proper care, I do not consider swapping these springs to be any more dangerous than working under your rig on jack stands.
My tool of choice is the OEM 25550 strut spring compressor. It has safety pins to lock the tool onto the spring and it worked flawlessly. I picked mine up at Autozone for under 35 bucks. Before attaching them to the springs, I made sure to grease both the threads and the thrust washers on the spring compressor.
Here are a few pictures...enjoy.
BTW - I raised the front 1/2-inch. I happy with the new stance and the ride.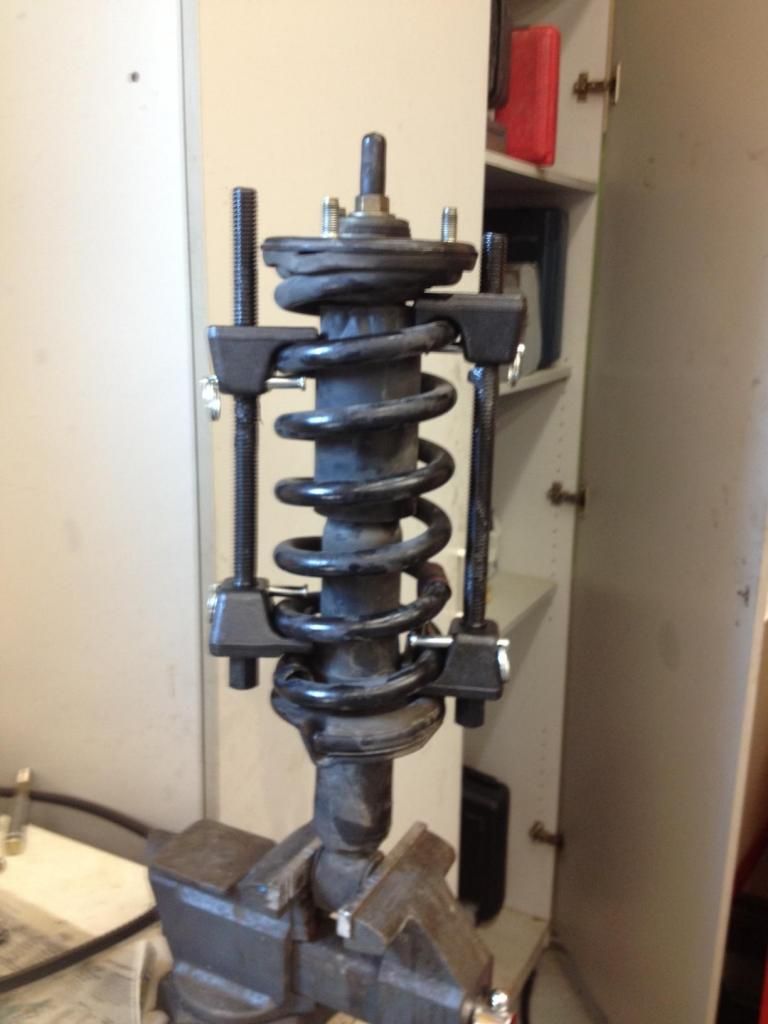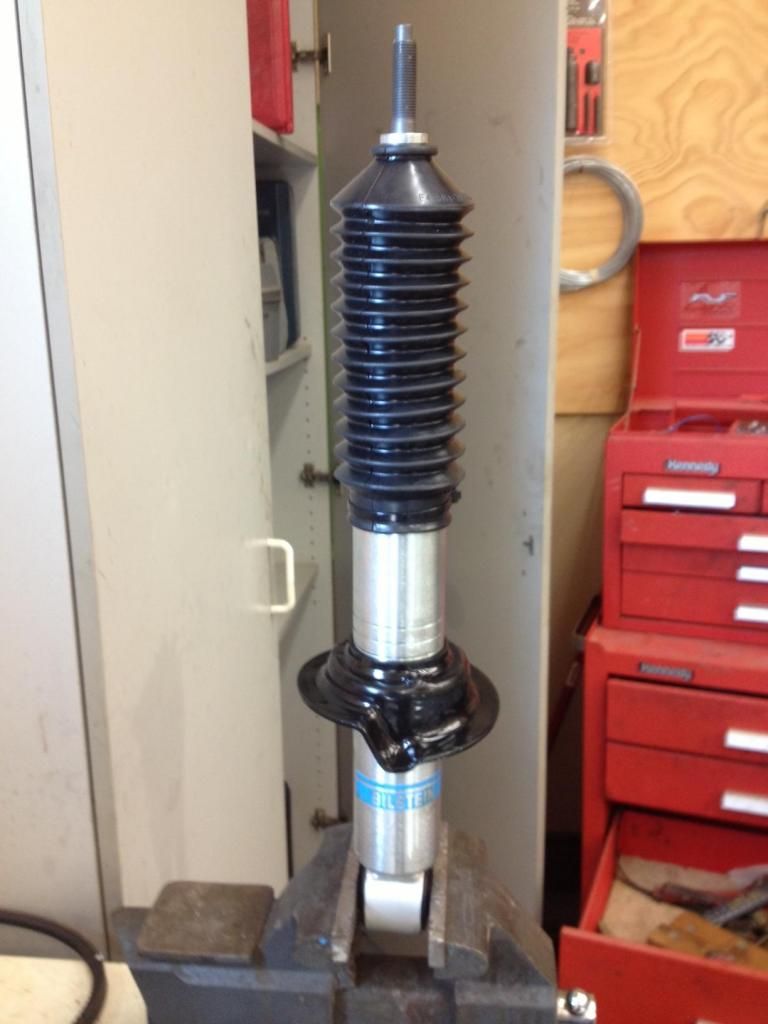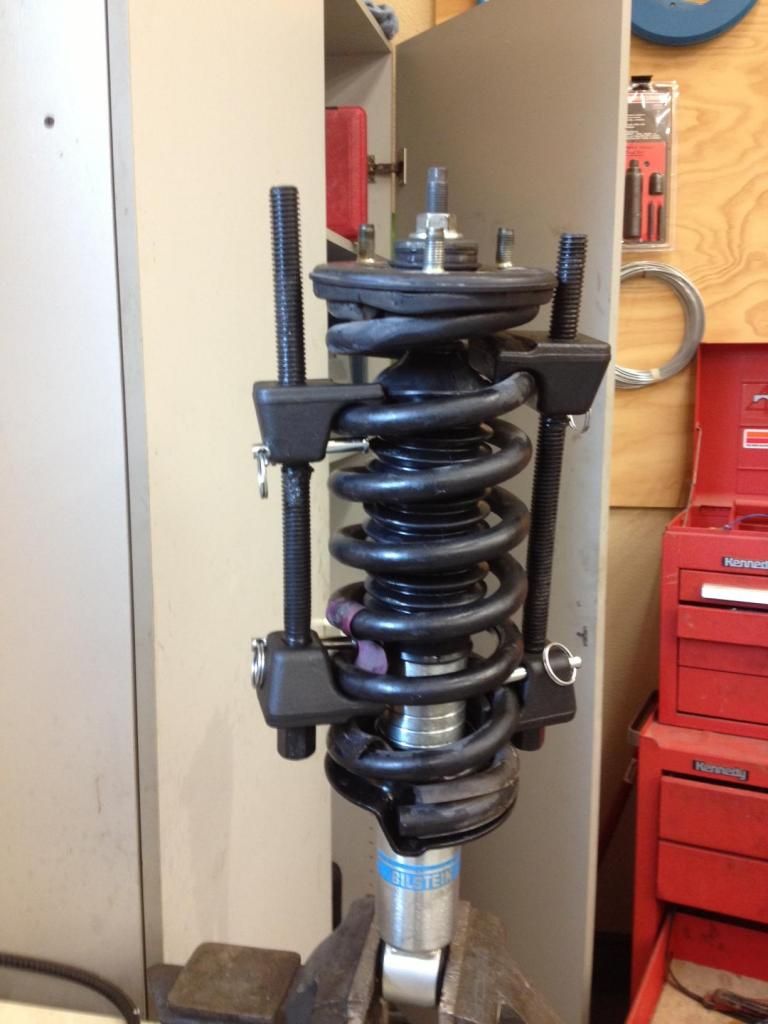 regards,
Willyswan