Username:
DarkKnight369
Year:
2005
Make:
Nissan
Model:
Xterra
Trim:
S 4x4
Color:
Night Armor
Mods:
Suspension:
2" Radflo Coilovers
2" Deaver AAL
Bilstein 5125 Shocks
Red Poly Front Sway Bar Bushings
PRG Front Sway Bar Endlinks
Hellwig EZ550 Helper Springs
Wheels/Tires:
p265/75/16 Goodyear Wrangler Silent Armors
"Night Armored" Wheels (Duplicolor Graphite Wheel Paint)
Performance Shizzle:
Volant CAI
Magnaflow 2 in 1 out Stainless Exhaust
BullyDog GT with Blendmount
Electrical Shizzle:
Diehard Platinum Group 35(no terminal modding) Battery
Armor:
Hefty Front Bumper with Low Prerunner Loop
OR Engine and Transmission Skids
Misc:
Installed beefier rear tie downs
Installed Evap Filter Kit
Shimmed the Driver's seat.
Removed Step Rails
Removed Rear Mud Flaps
Removed Rear Sway Bar
Mag Light Mounted on Driver Side Door
Xterra Rubber Floor mats
Added Bug/Rock deflector
Added stickers for additional horsepower gain
Added 2009 4x4 badge
Added IPass (Illinois tollway Pass)
Added Working Parking Deck Pass
Added Bradley University Alumni License Plate Frame in Rear
Baseball Bat in the back seat
COMING SOON!
HeftyFabworks Front Bumper - Single Pre-Runner hoop and Eagle Eye Fogs
New U-Joints
Possibly New Rear Diff Cover
Some form of 6" driving lights for the Hefty
Photos:
After the new tires when I first joined in December 2008: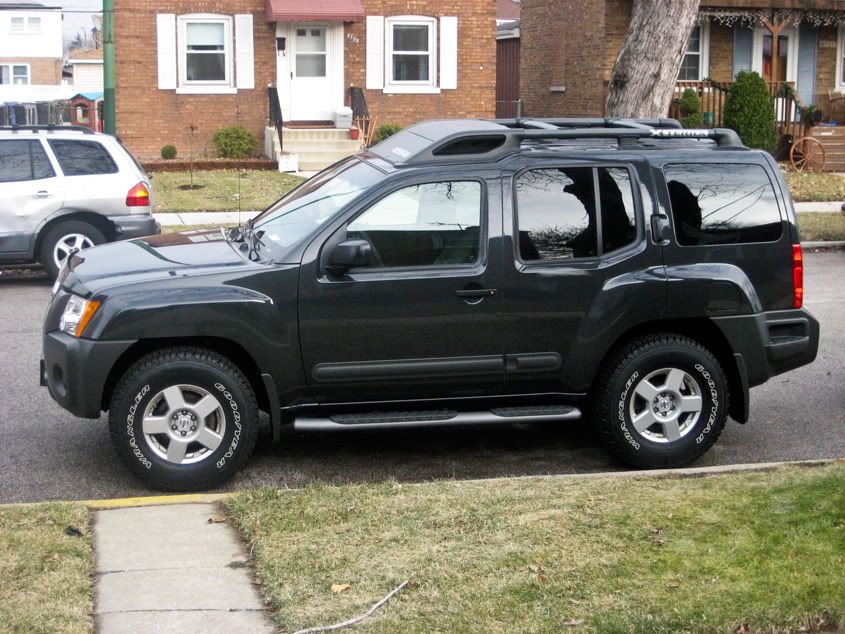 Mag Lite Mounted: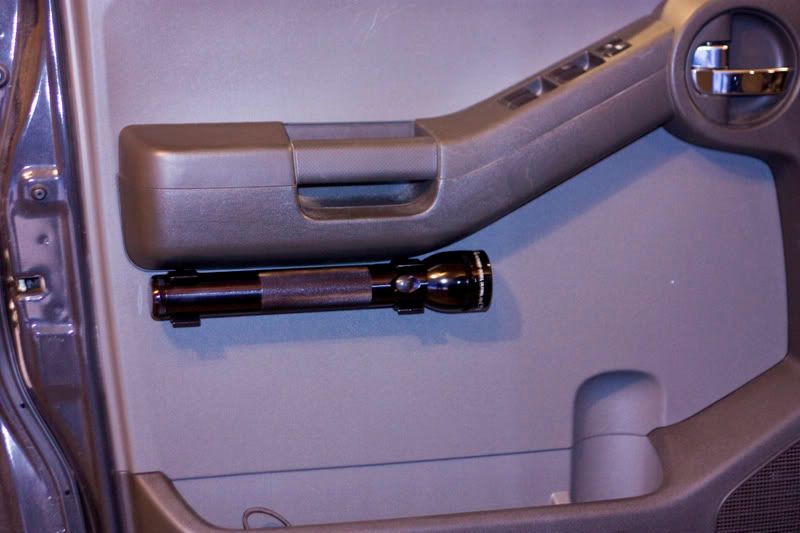 Updated with Quickfists:
Volant Installed:
After my 2" PRG lift and wheel painting: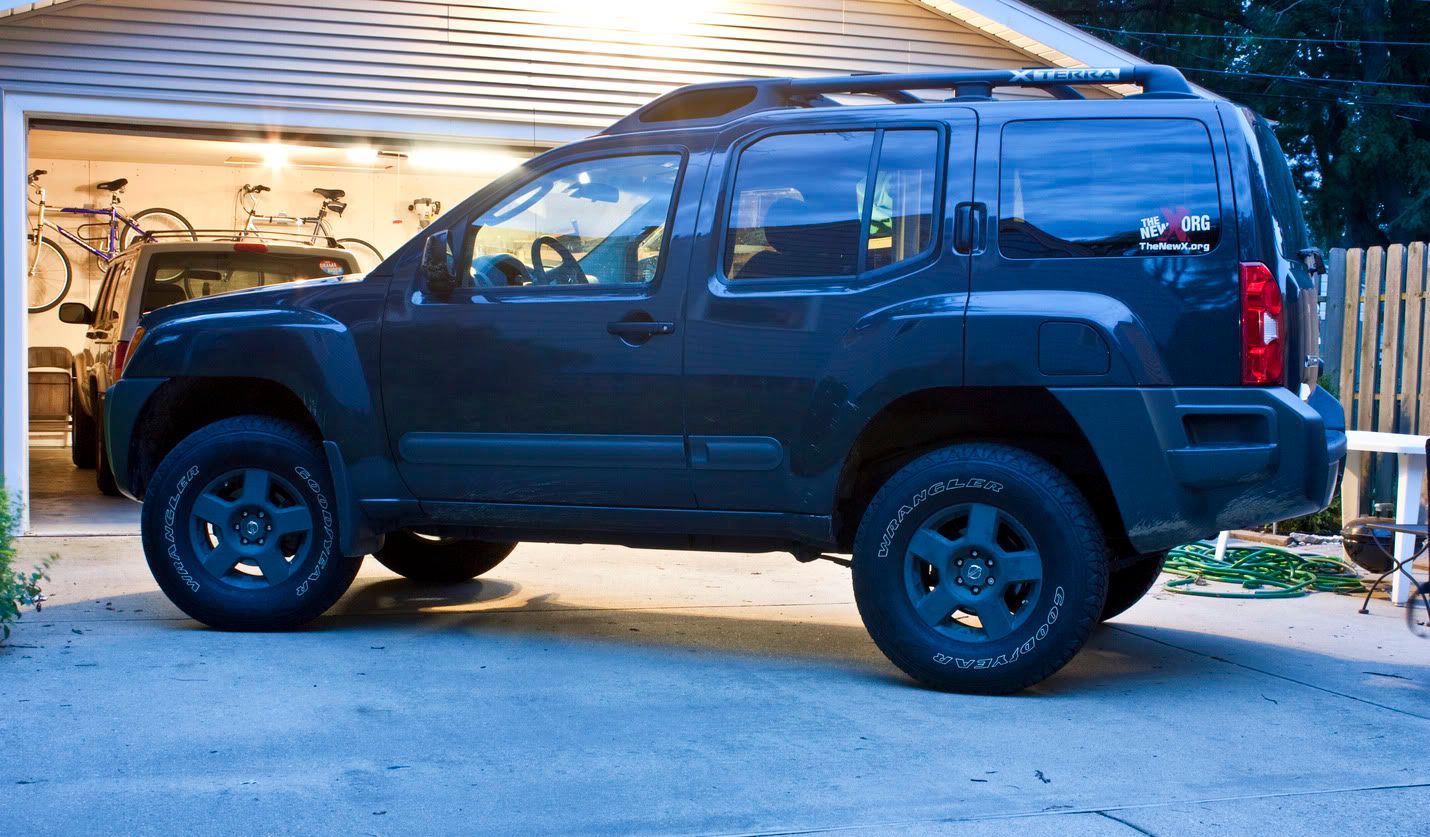 I am possibly the tallest Xterra Driver known to man:
July 11 2009: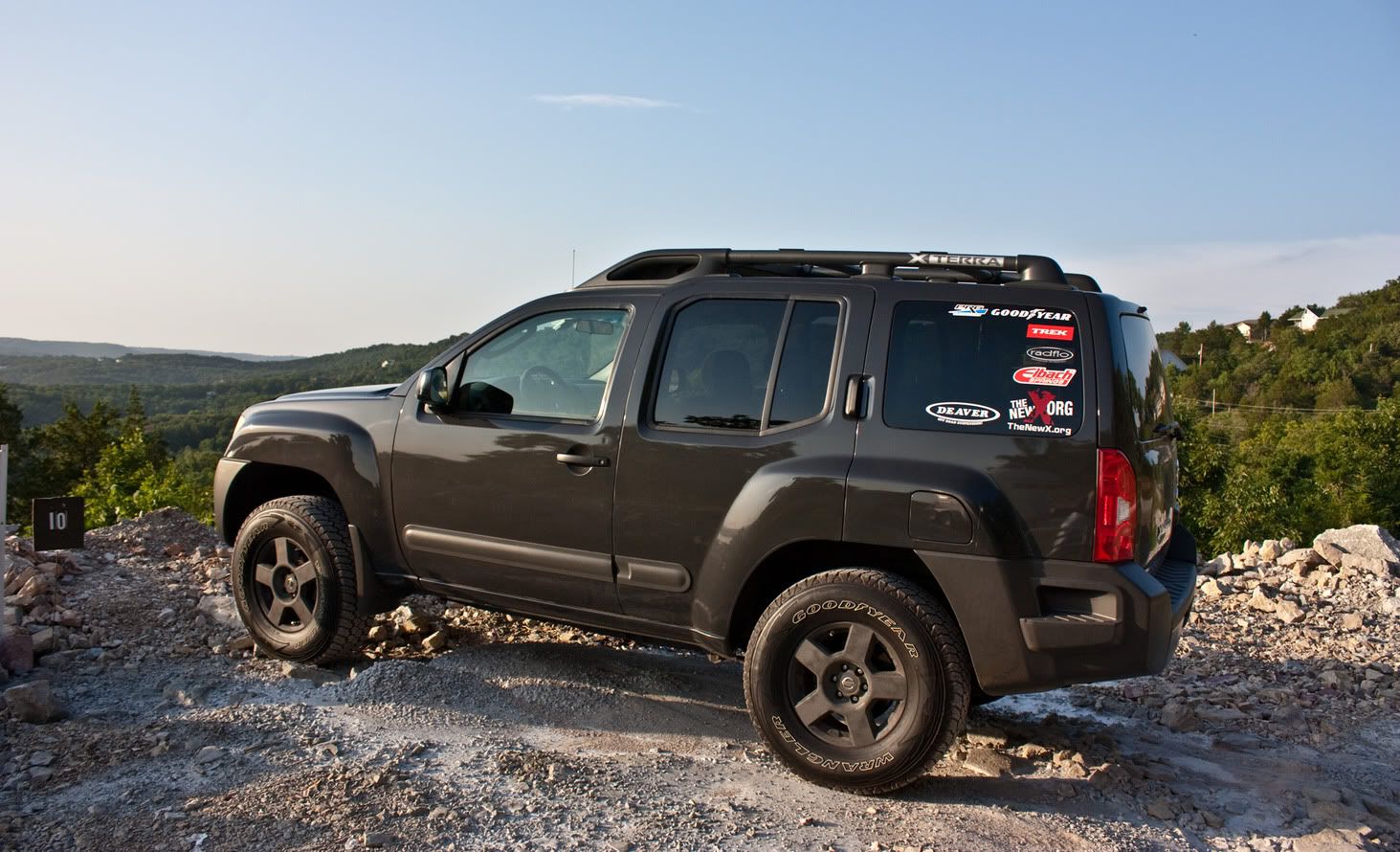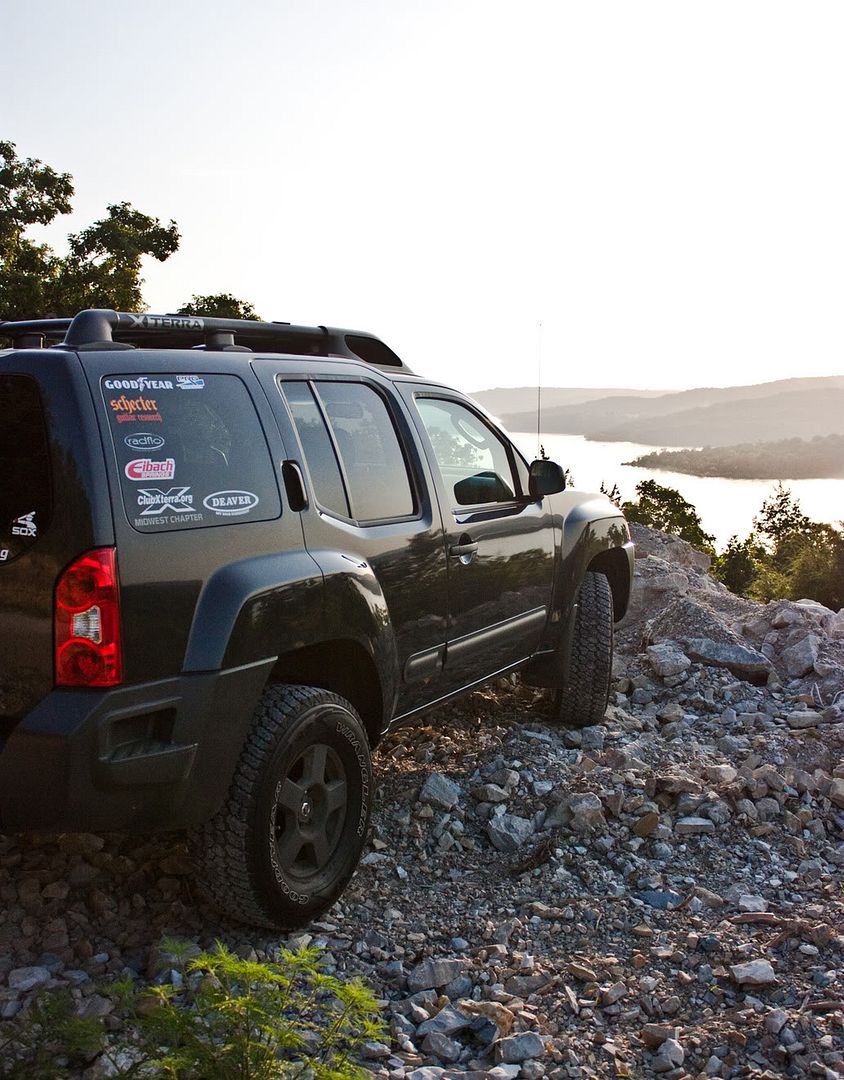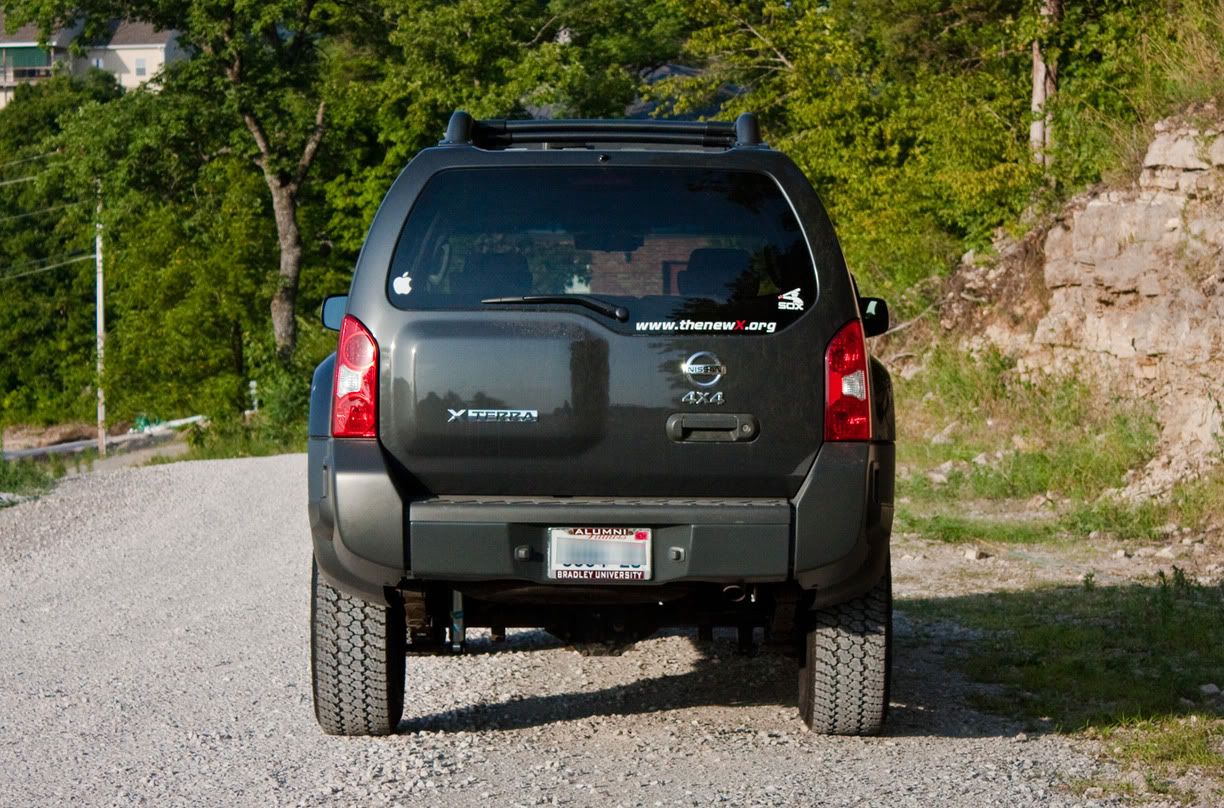 Shimmed the driver's seat in late August/09 to give more support under my legs....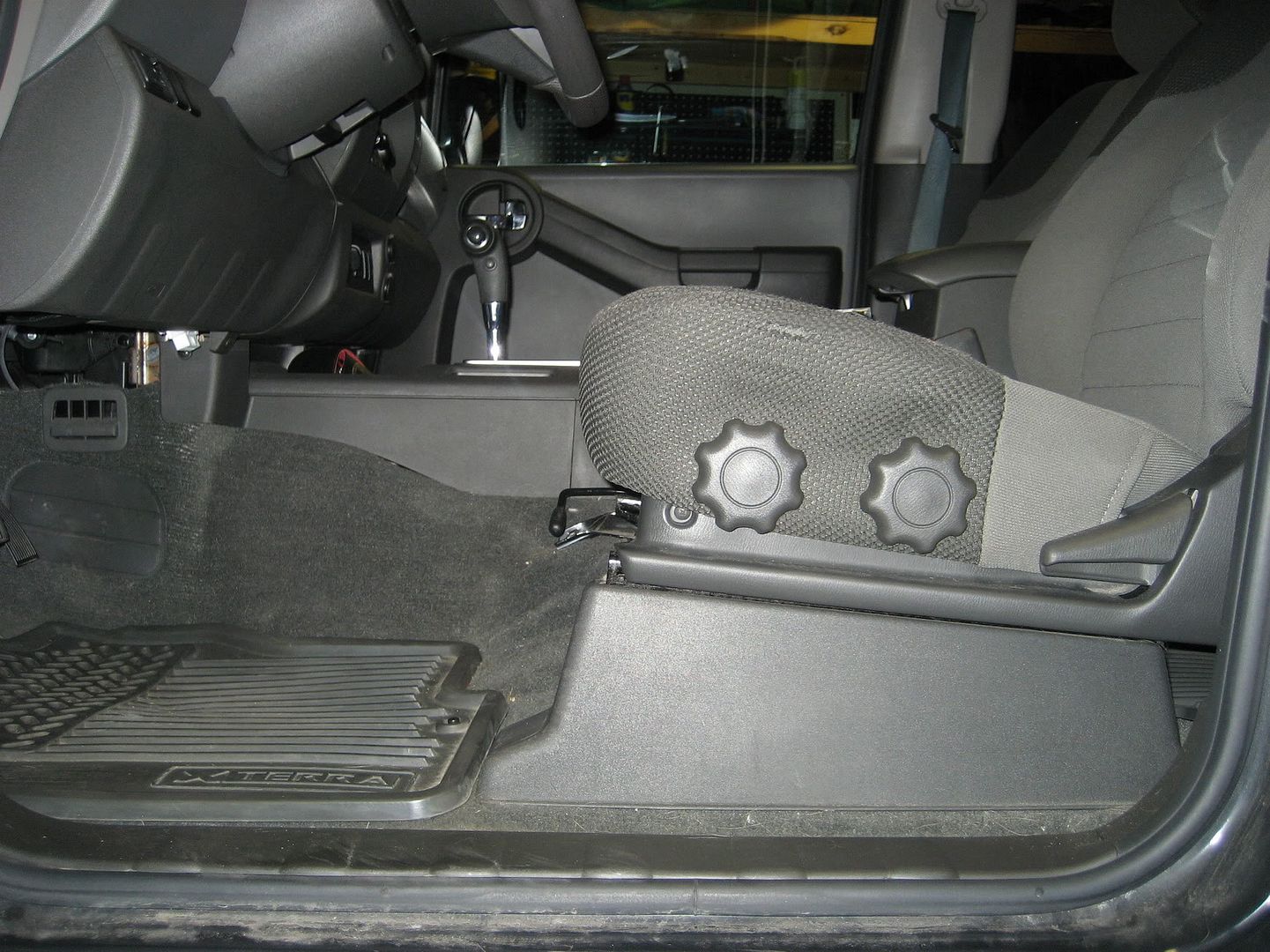 Used longer 10.9 metric bolts with some nuts for the shimming....
This made the most sense at the time to shim the seat at this location. Its the brackets that connect the seat to the adjustable front lift controls. However, I am damn near 300lbs and I think my weight may have bent these brackets a tad. It can't go anywhere else without cracking the bolts at this point, but it might be even lower than stock if I ever decide to return it to the original.
4/12/2011
Installed Bullydog Blendmount...
Better, Beefier rear tie downs painted: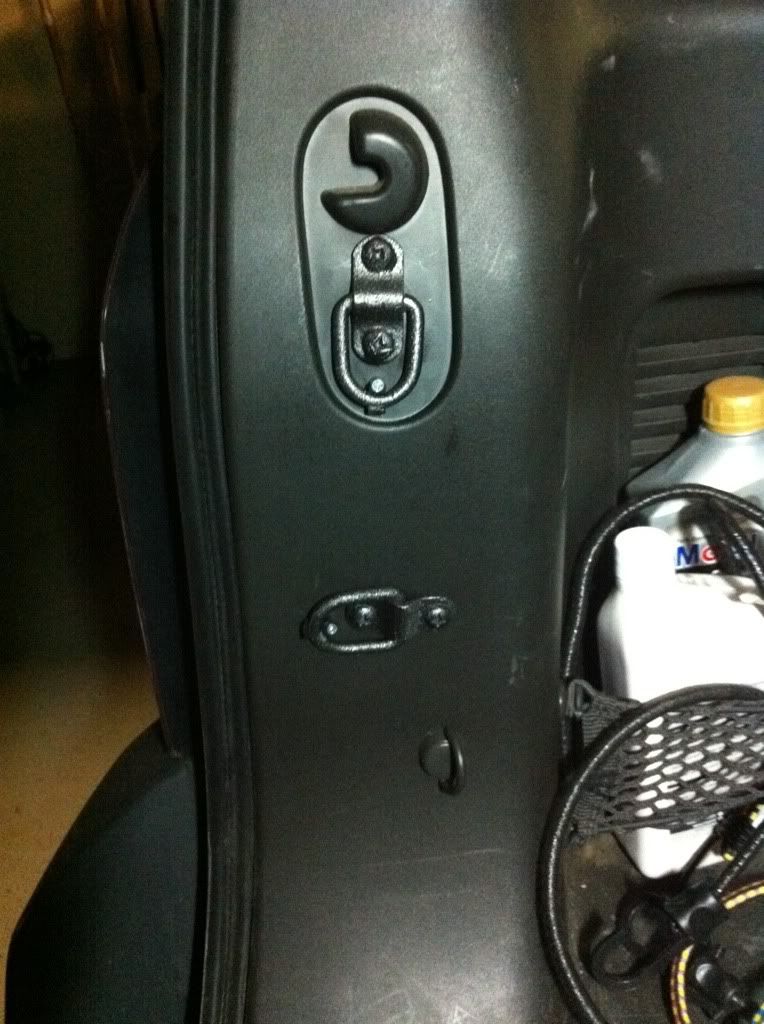 4/16/11 - Hood Rod Mount
6/29/11 - Hefty Front w/ Prerunner Loop installed!!!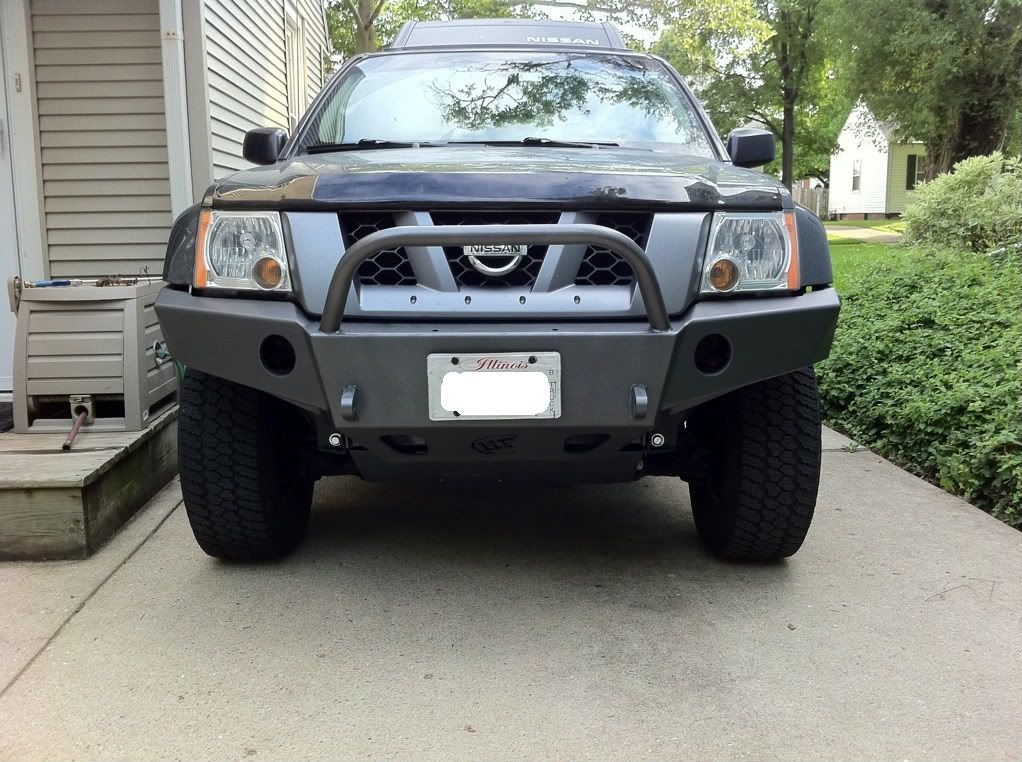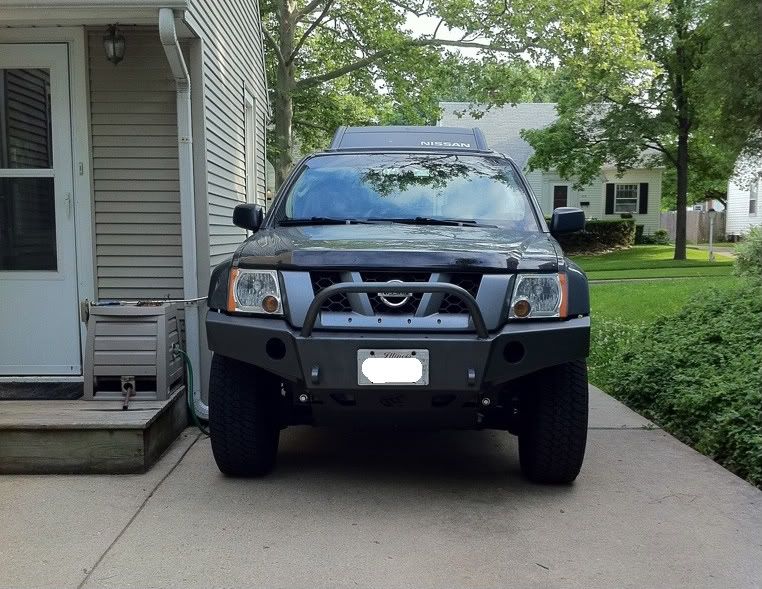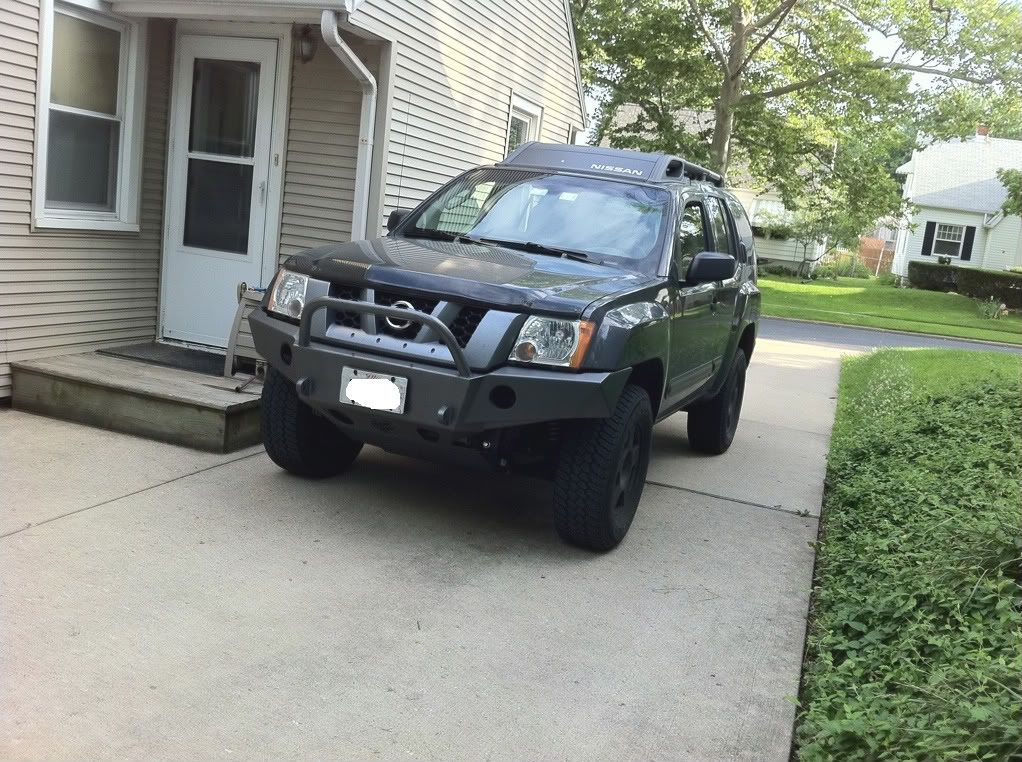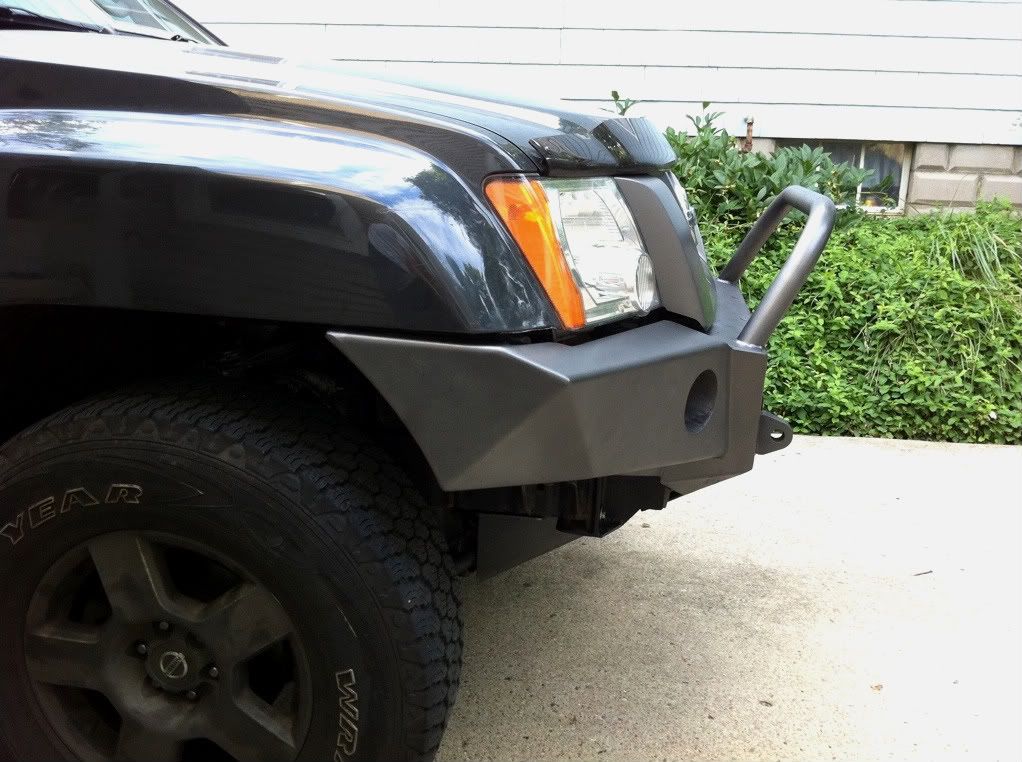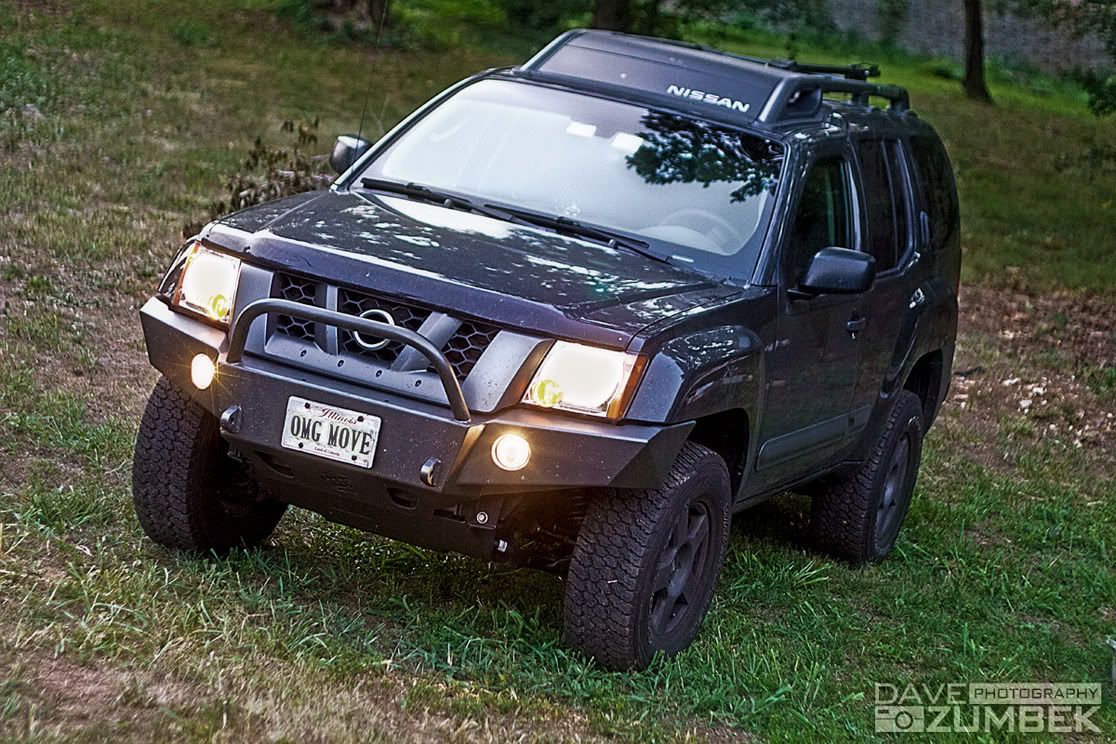 And like what every guy hopes for after getting a massage, here is a happy ending: