I had a local guy build me up a new rear bumper and tire carrier with two 3 gallon Rotopax cans. The guys is on a local Jeep forum and this was his first time working on an Xterra. Now I just need to add my antenna and license plate mount, maybe a locking pin so I can keep my Rotopax cans.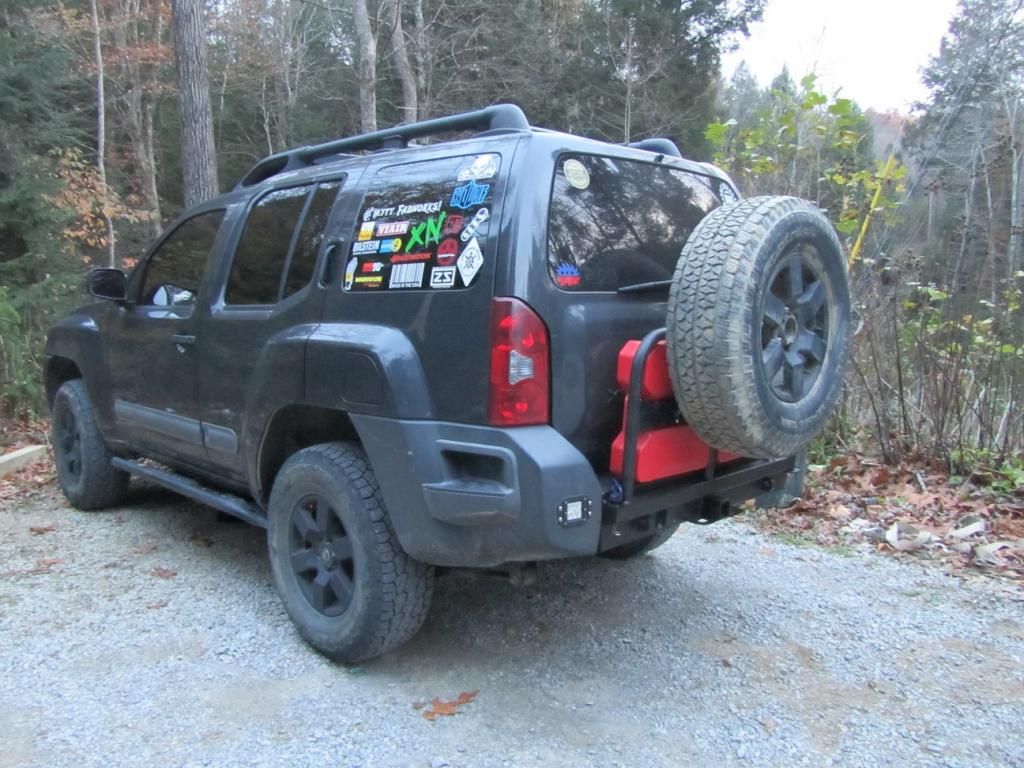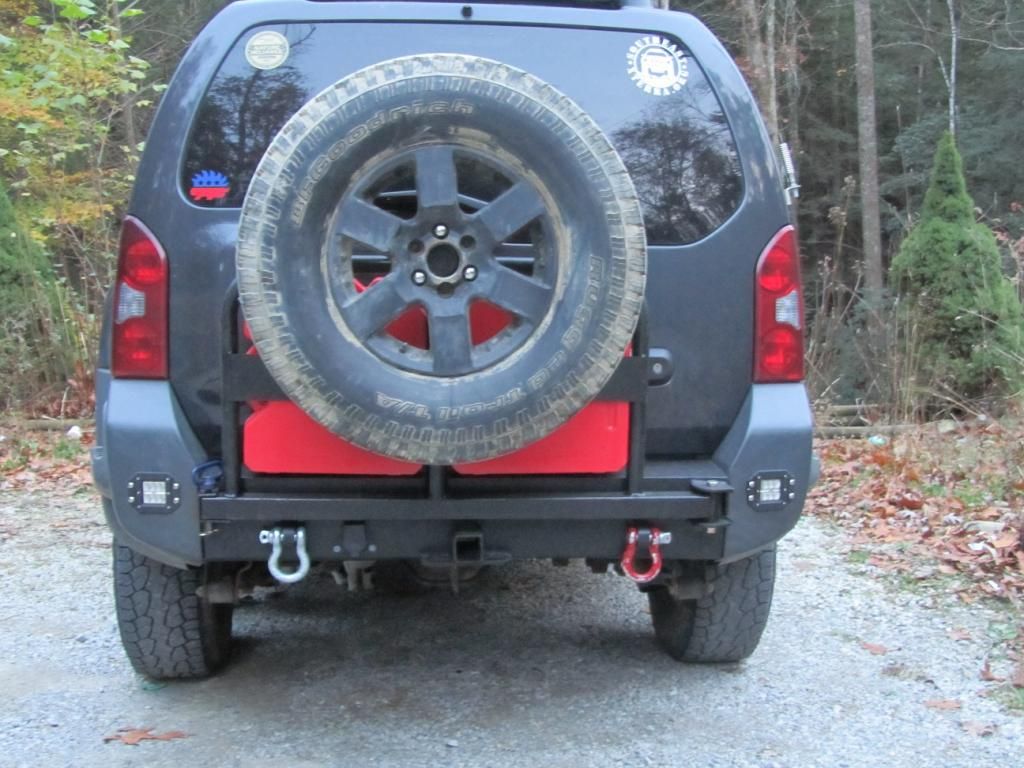 2 gallon cans may have been a better idea, he said he really had to cram them in there and they just barely fit.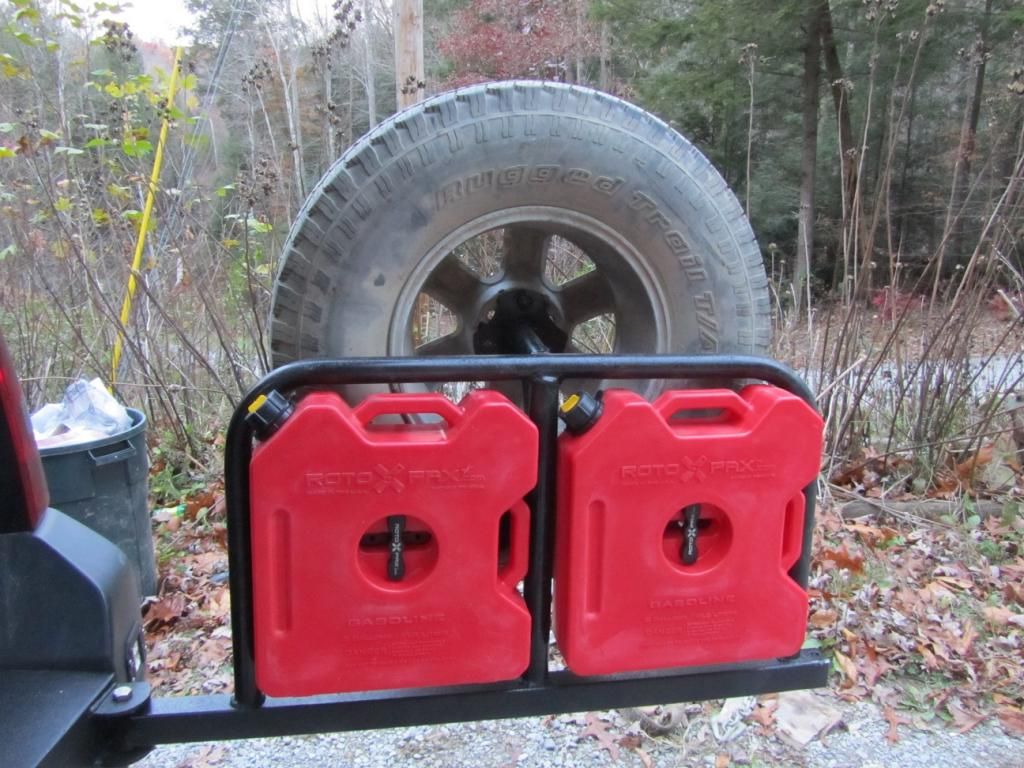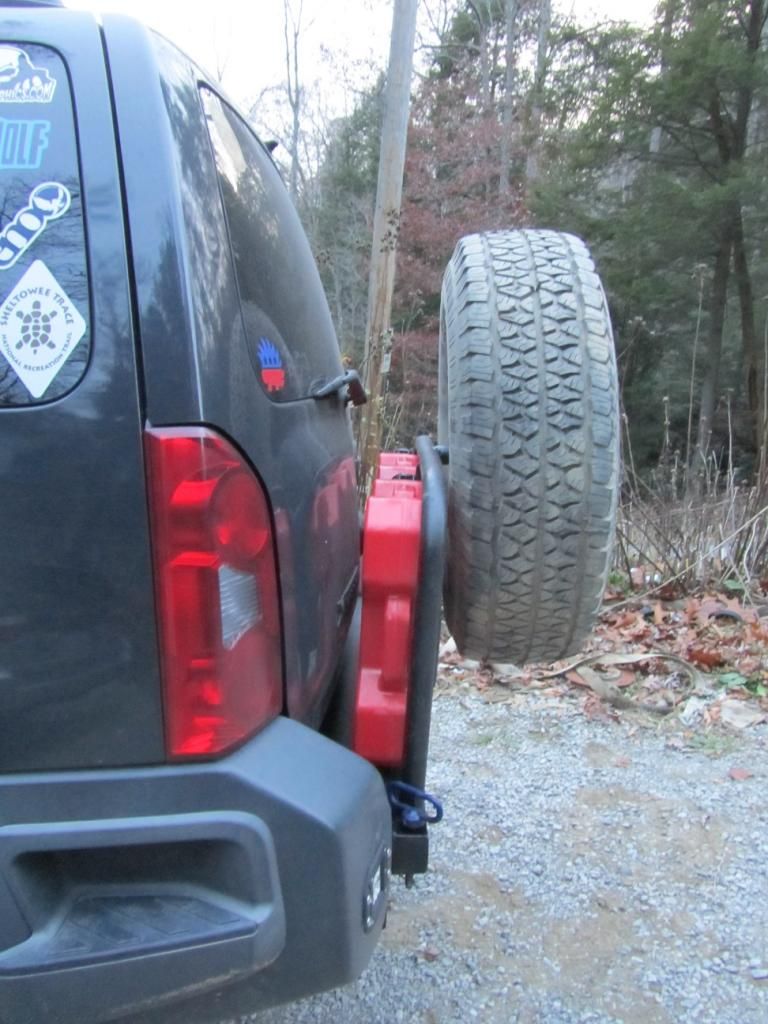 He just threw a quick coat of paint, but i'm either going to bedline it or prime and repaint to give a better finish. Maybe also add a teflon plate under the receiver to help slide in and out a little.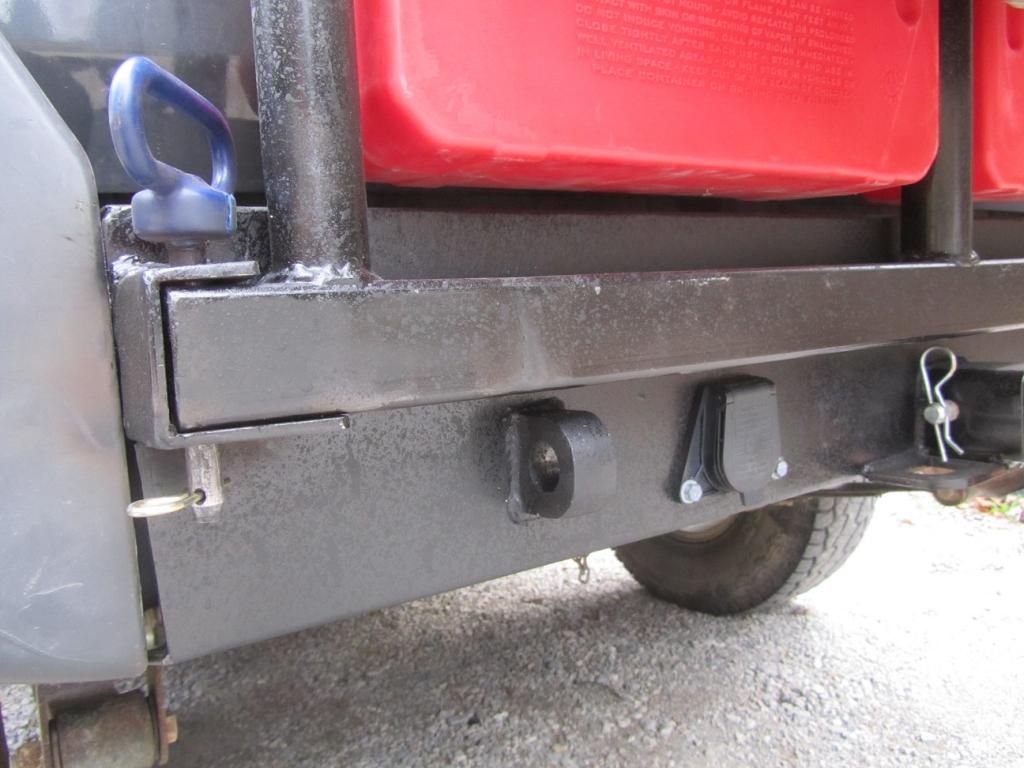 Nice thick shackle mounts