Intro Comments:
My second X. My first met it's fate a mere 1.5 months after I got it, and due to my insurance's awesome replacement policy, my secondly shortly after.
Username:
croastbeast
Make:
Nissan
Year:
2012
Model:
Xterra
Trim:
Pro 4X
Color:
Avalanche White
Transmission:
6 Speed MT
Location:
Decatur, GA
Intended Purpose:
Overlander/Camping
Xterra's Nickname:
"The Sword"
MODS
EXTERIOR:
-Updated all turn, tail, running bulbs to Superbrightled LEDs. Brighter, and no worry about them blowing out.
-RockyMtnX Factory Winch Bumper
-Smittybilt X2O 10,000 winch with synthetic line
-Front mount recovery shackles
-Universal square LED offroad lights (illuminate with high beams)
-HIDProjectors HID headlamps, 35 w 6KK bulbs, with halos, devil eyes, tinted sidemarkers
-Kensun HID Offroad roof lights
-Melt mod/pinch wled med
-Removed horrid factory step rails
-P&P Engineering sliders
-Shrockworks engine and radiator skid
-Blue Torch Fab rear differential cover
-Maxterra bumper (on order)
-rear differential breather mod
-factory rear hitch with pintle hitch
-Roof rack mounted Hi Lift jack, shovel, sledgehammer, and axe
-miscellaneous recovery tools (hatchet, prybar, bolt cutters, hi lift lift mate, jackjaw, chains, tree saver, tow strap and rope) in lockable roofbox
-hood lift
-Vigg hood blackout over decals (LOVE the discreet look)
INTERIOR:
-LED lights all around
-Pioneer AVIC 5000 NEX stereo/nav Double DIN Bluetooth and Steering wheel control
-Rockform Iphone mount
-Valentine one radar detector Hardwire
-Raingler Barrier net (3 dogs!!!) and ceiling net
-homemade dog bedding for back
-Pro4x seat patches
-Weathertech floor mats front and rear
-Uniden PRO 520XL CB
-4' Firestik tunable antennae
-4" PA speaker in grill
-Bullydog GT Platinum tuner on A pillar mount
SUSPENSION:
-OME coilovers with HD springs
-Dakar full replacement rear leafs
-Nitrocharger OME rear shocks
-cam bolts
TIRES:
-BFG KO2 @ 285/75/16
-ATX Cornice rims 16 x 9, -12 offset
COMMENTS:
Bought my first 2012 Xterra Pro4x used after making the transition from my Audi A4. I had always liked xterras,a nd with 3 dogs, now was the time. However, after the tiptronic A4, I HAD to go back to MT. Automatics were killing me. Having learned to drive a MT, one never eralizes how much control is yielded in an automatic. So, i found a MT pro 4x in black. LOVED IT. Not 1.5 months in, I got into a terrible accident that totaled the X.
PHOTOS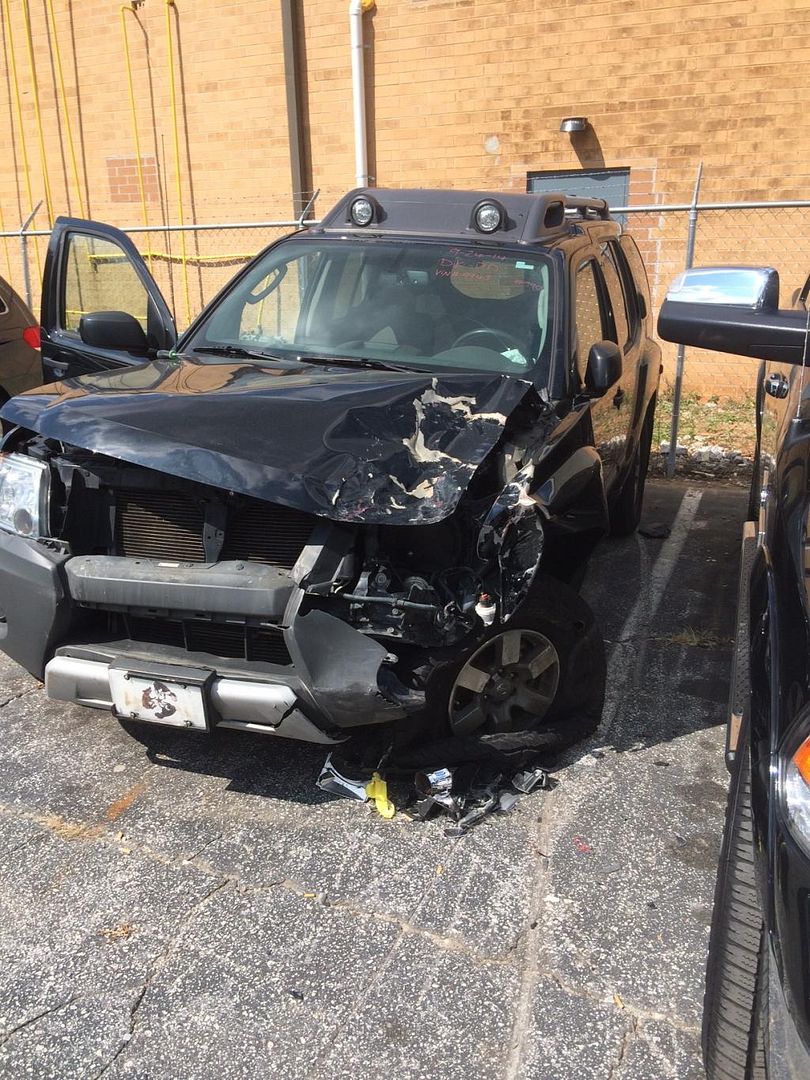 Luckily, My insurance company had a "Keeper" policy, that since it was within the required model years and was totalled, they agreed to buy me another. I insisted on a Manual Pro-4X, and they found me a used 2012, with 12,xxx miles. DEAL!
Here she is, day one in my possession, bone stock.
I immediately knew Id want to upgrade, but not with a massive lift and BL and huge mud tires, as this was my daily driver, but being in North Georgia, and owning land in the mountains, I KNEW I was going to take her off the beaten path onto the expedition trails and Forest Service roads. So I knew some upgrades were in order. Slow but sure beat away at them.
Some pics: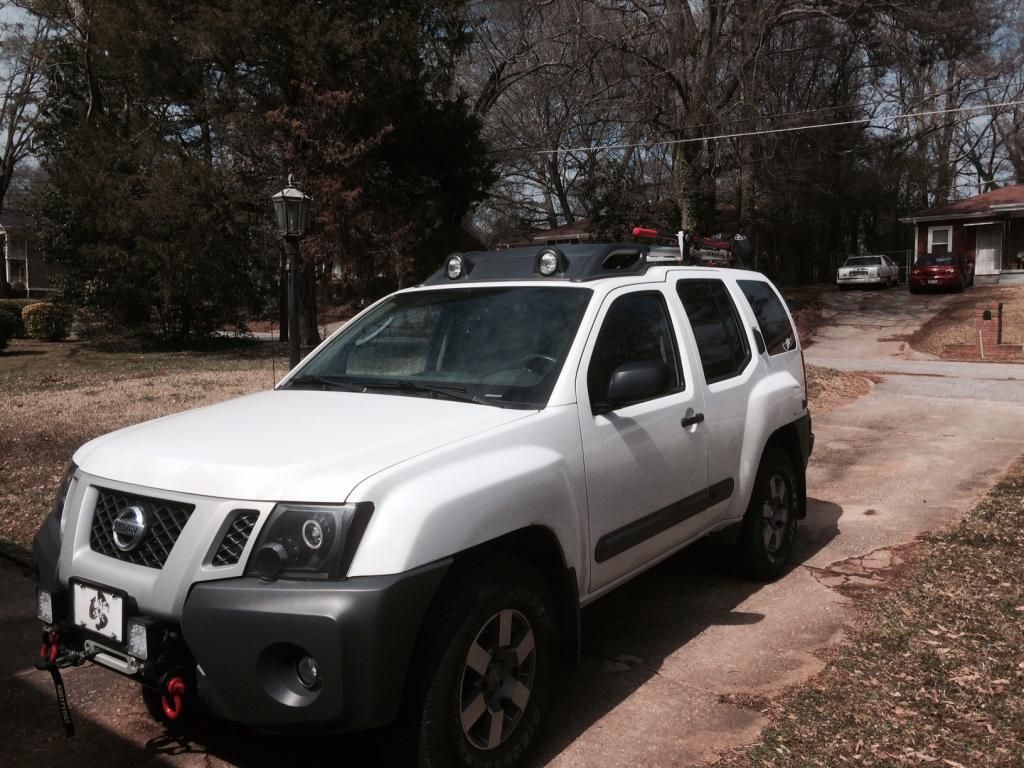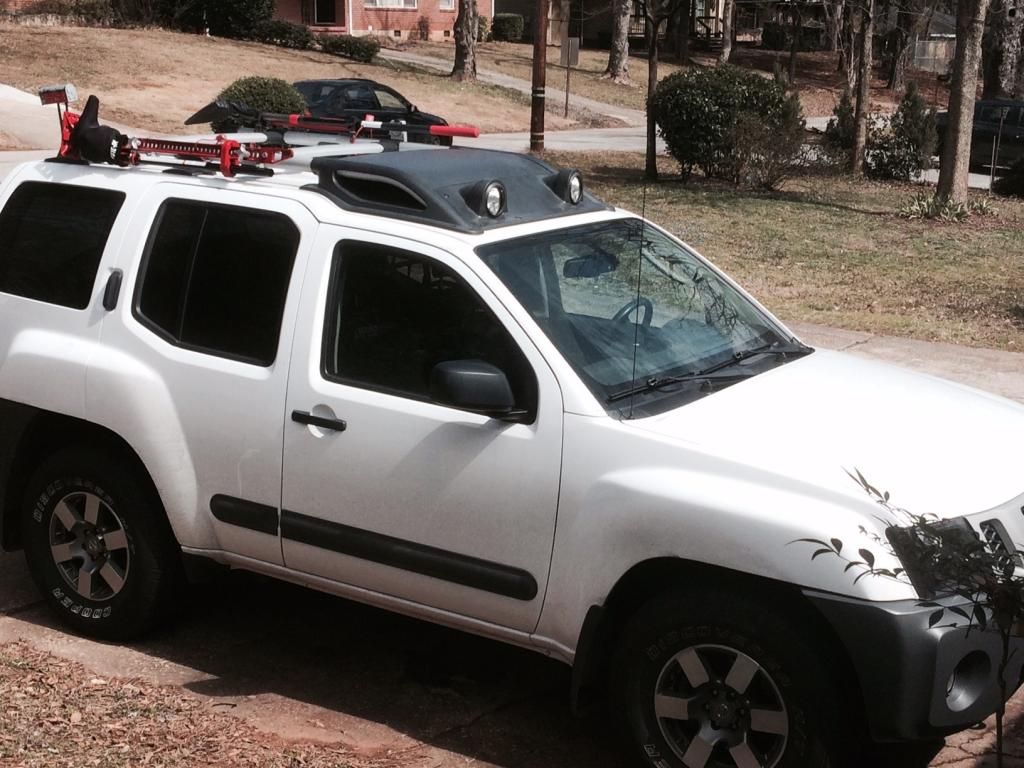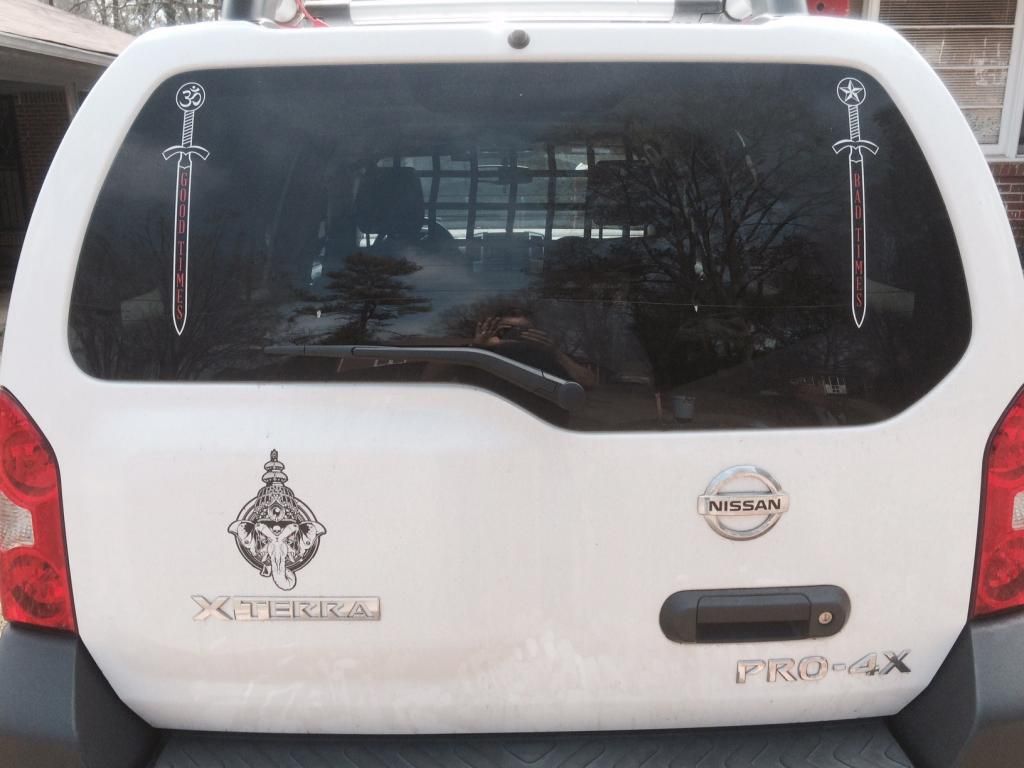 Im sure Ill add a lot more pics and upgrades, so Ill update as I go.
I'd LOVE to hook up with some local Atlantians who hit the N Georgia area on Forest service trails/etc and spend some time camping.