About 100 miles after installing my 2" body lift I now experience a creaking noise emanating from my rag joint under the steering column when I turn about 15 degrees to the left.
I have already loosened the 14mm bolt on the rag joint and moved the steering wheel back and forth, but there is a blue plastic clip that appears to be binding the rag joint against the steering shaft slightly.
Pic of what I'm talking about: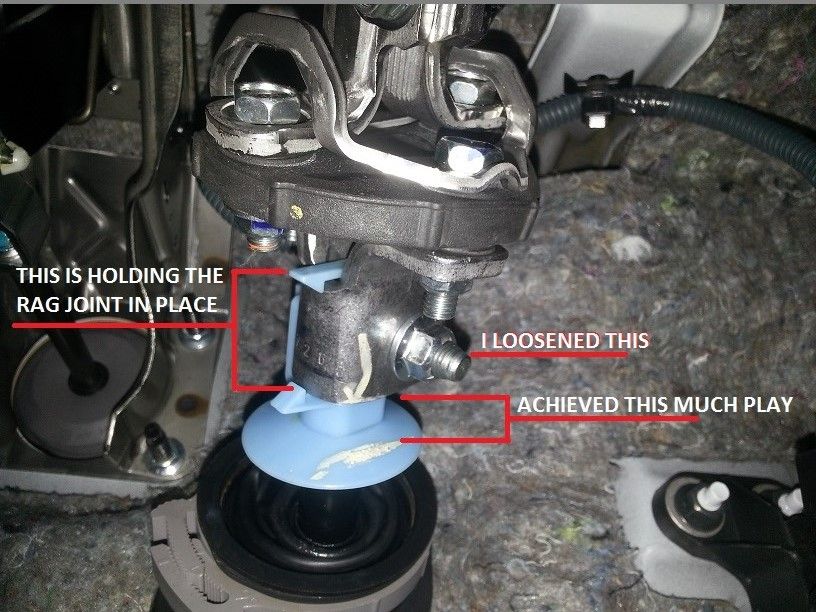 Do I need to remove this? Just lube the joint? Extend the steering shaft? Thanks for any help.