Discussion Starter
·
#1
·
Back on July 20th the family and I took our first wheeling trip here in El Paso. After posting up that I was now in west TX a few forum members hit me up and we got together on a run to Coyote Canyon in Alomogordo, NM being run by a local group called Ol' Skool 4x4. Overall there were probably 50 rigs, mostly jeeps. I think at the end of the day, our Xs represented well as they always seem to do and some people were made into believers. I think I even had a Toyota guy talked into buying an X for his wife!
Philoffroad and Frijoles X met me and the group at the local Lowes for the 80 mile drive to the trail. All three of us were driving OR's and you can see the differing paths we took with our builds in these pics.
Phils rig is definitely set for some overland expeditions and is sweet! After talking to him about all the work hes done, I can definitely tell he is the mad scientist of the Group.
Frijoles went with a lot of armor and other intuitive mods as well as the free stuff like stealthing. Also a very well set up rig that looks really cool on the trail and on the highway.
I, on the other hand, went all in on the suspension first with a full Titan swap and have yet to get to the armor. I felt a little underdressed parked next to these two. The shrock bumper is on the way though!
Below are some pics.
The rally point in Alomogordo.
The rally point
Air down at the trail head
Phil cresting the first waterfall
Me climbing the first waterfall
Frijoles clearing another obstacle
My turn
Me and Frijoles just posing.
Phil with some three wheeling action
Frijoles cheesin for the camera
Me on the same obstacle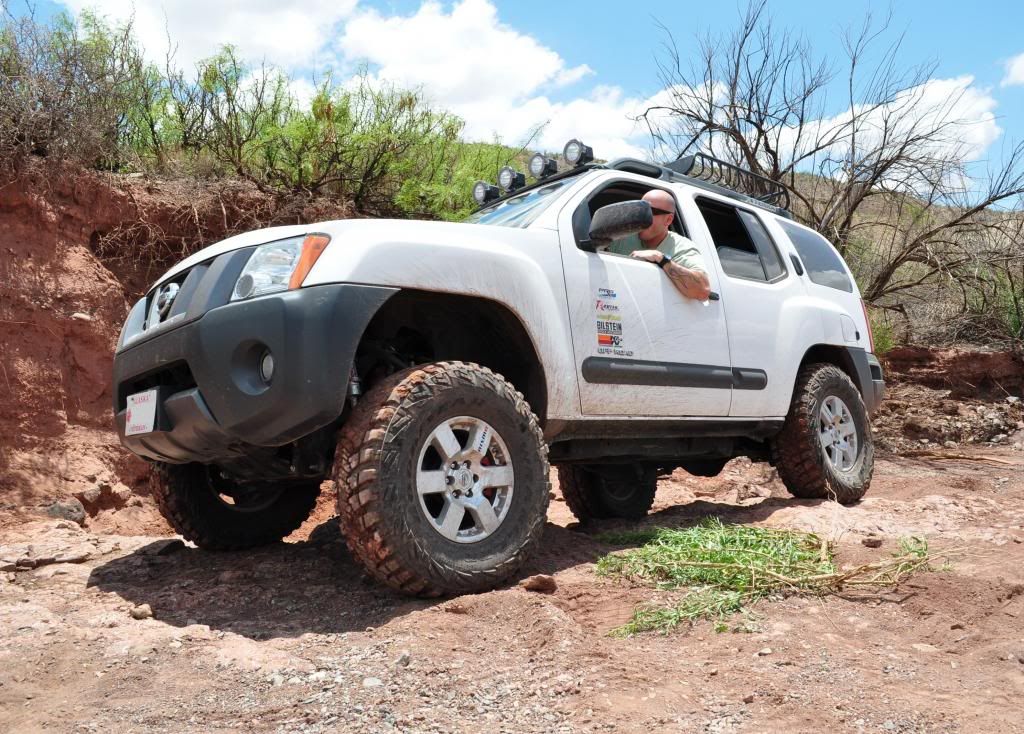 Rest stop on the trail
Frijoles and Phil testing their sliders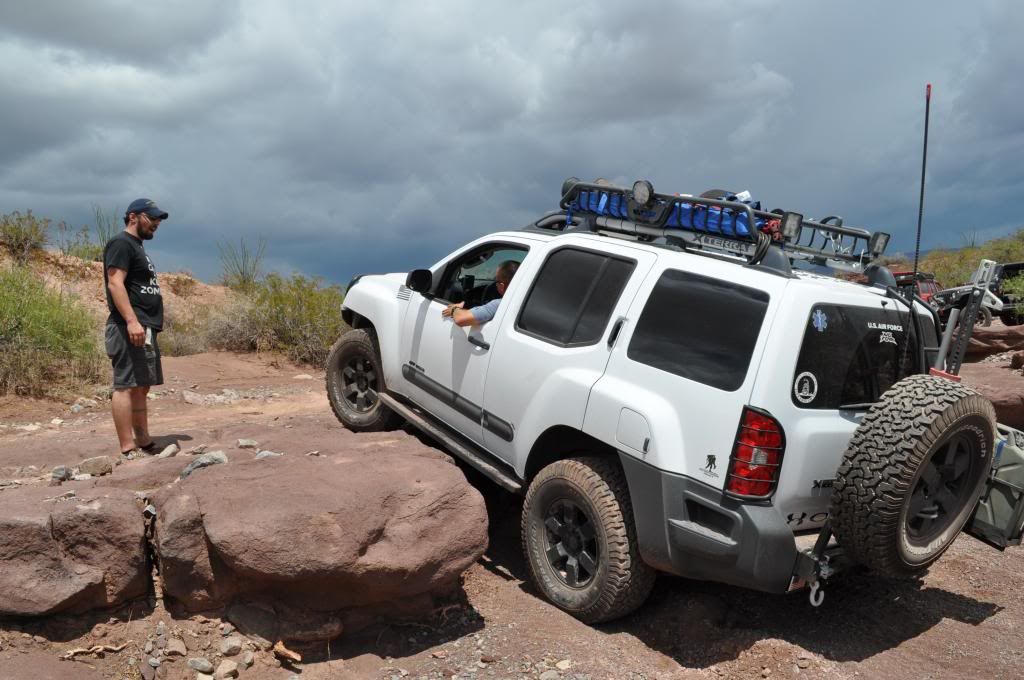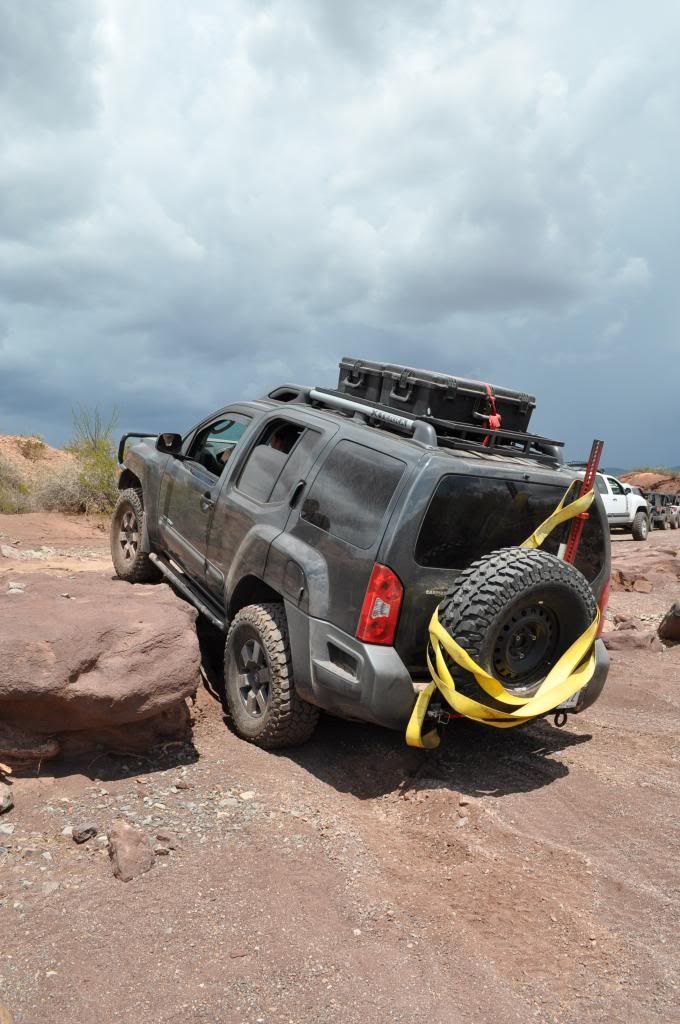 Luckily the T Swap helped me through without any contact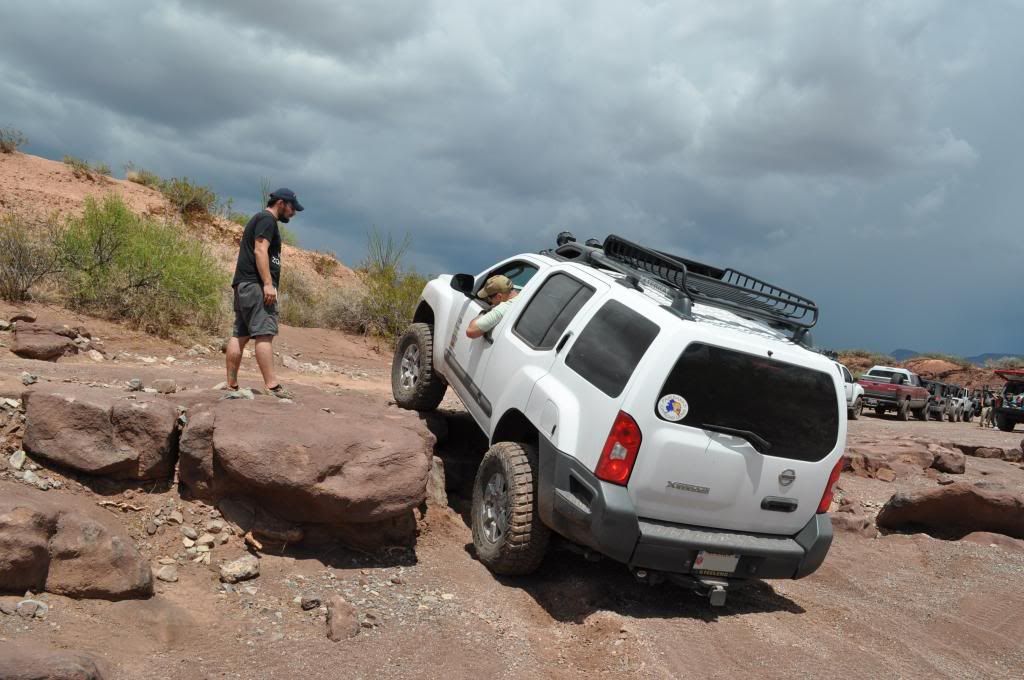 Frijoles getting high centered and getting a little help.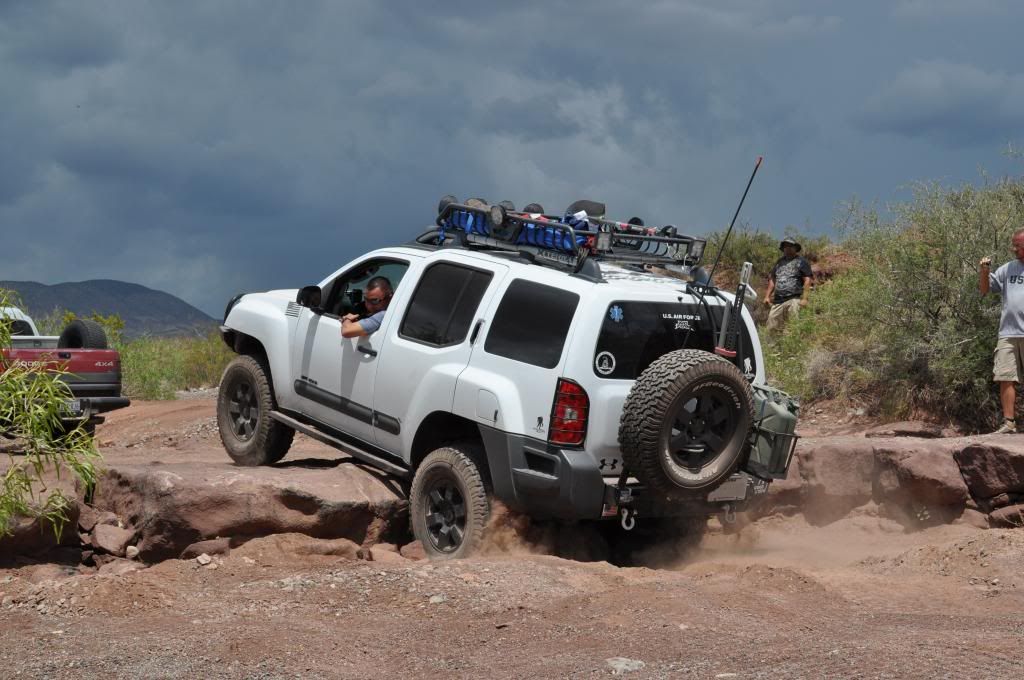 My turn
Phils turn
Exiting the wash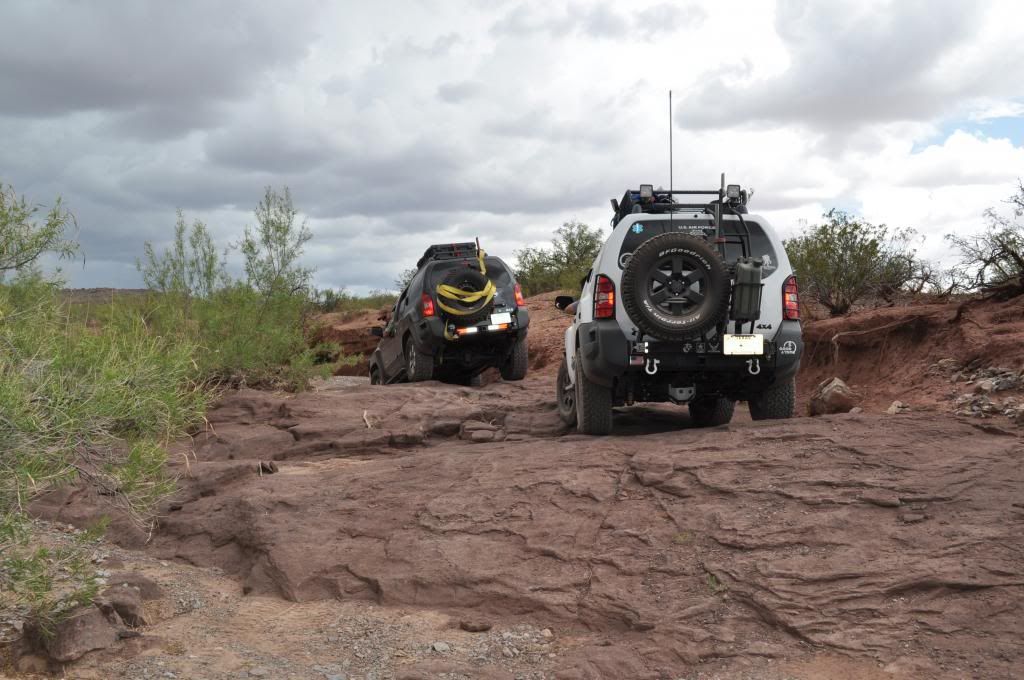 After breaking off from the main group who decided to head for a more difficult trail we decided to rely on some VERY basic instruction to "follow the power line road" and the use or Phils GPS to get us out.
First, one of the guys who decided to follow us out blew a tire and due to the odd position he was in on the trail, it took quite a while to get it changed.
Phils GPS led us to a road which was blocked by a locked gate so we turned around and headed for the next road the the GPS showed. This one had a gate and it was unlocked. We went through and soon realized we were on someones property and came to another road with yet another locked gate.
After all that we finally found what we thought was an out. We stayed on the trail to where we could still see a road and a main highway. We got to the top of a hill only to discover the trail seemed to stop. After some investigation, we found a pretty gnarly descent with rocks and a switchback that had all our wives puckered up tighter than a supermodel in prison.
We made it down though and got back on the road.
All in all, it was a great day. I had an awesome time and was ecstatic to get back out on the trail and do it with some fellow Xterras. Philoffroad and Frijoles are great guys and each carry a skillset that I would love to have on every trail ride.