Discussion Starter
•
#1
•
Hi all, I wanted your opinion on these tires I came across, because they seem too cheap for a good tire (especially from Cooper) in this size. The specs look good, load rating E, good siping, and they're made in the good-ol US of A.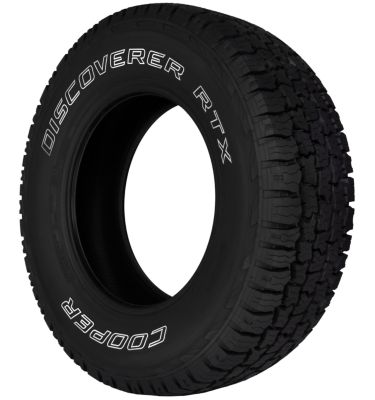 http://www.ntb.com/tires/sku-detail...23R-E-285-75-16/sku3940067.s?skuId=sku3940067
I want to jump on these, but the only thing that has made me hesitant is this phrase at the end of the description:
Built with an aggressive, yet functional, rugged 5-rib design, the Discoverer RTX is ready to take on almost any terrain. Variable depth siping adds biting edges for off-road traction, while maintaining flexibility for smooth highway driving. The Discoverer RTX also incorporates anti-stone retention features, built to eject stones and rocks from underneath you, and guard against damage. Looking for better fuel mileage? Enjoy low rolling resistance and improved MPG, courtesy of an advanced Silica-Infused Compound.
Low rolling resistance doesn't exactly scream "I HAVE GRIPPPPP!"
I didn't know enough about how much you had to rotate M/T's when I bought my Thunderers, and the fronts scalloped like a mf'er. I swapped both the front tires to even it out, and they're even now, but I now have about 10% tread left. If these seem like a good deal to people here I'll buy 5 and call it a day.