Discussion Starter
·
#1
·
So, I bought this
CLINOMETER
from EvilBay and wanted a really clean install for it. The little cubby on the dash (above the radio) looked to be the perfect spot for it. However, it didn't look good to me just the way it was. Soooo...I had to do a little modifying. 1 Dremel and LOTS of patience later, we are getting somewhere. Here is how it is going so far...
Welp, I cut a gaping hole in my dash. It was quite an experience. Not as bad as I had anticipated, but not easy by any means. I did experience the melting of the plastic, and it doesn't feel good when it hits your hands. Also, a little scare when the cutting disc that I was using decided to shatter in the middle of a 35,000 RPM cut, while my wife was holding the panel steady. A piece of disc flew at her and dinged off her forehead. Fortunately, she was alright, just a little shaken up. Needless to say, that was the end of my helping hand.
But, I managed to finish it up and get it to almost perfection, in regards to functionality for the clinometer. It doesn't look all that pretty right now, but I am going to touch it up with rubber molding, to make it look clean. In all the hubbub of cutting it last night, I didn't manage to get any pictures of the actual cutting process. I was so afraid that I was going to mess something up, I just wanted to keep my concentration on the Dremel. So, no actual cutting pics. However, I DID take some after pics so that you can at least see where I am going with this. I am pretty pleased with the results of the cutting. The project is not complete yet, for I still have to connect the wires, bolt it down to the dash, touch up the dials in some way and get the molding trim around it. But, I think these pics give a pretty good idea of how I am going to have it looking. So, without further ado...
My huge gaping hole in the dash. Wow... That is about all I can say. Glad the warranty is expired.
Another look at the hole. In this pic, I fitted a piece of generic 3M weatherstrip that I had modified a bajillion times to the front to act as a buffer/cushion for the clino. I tried this method the whole way around, but after 2 hours of cutting and screwing with it, I gave up for the day. Too damn hot outside.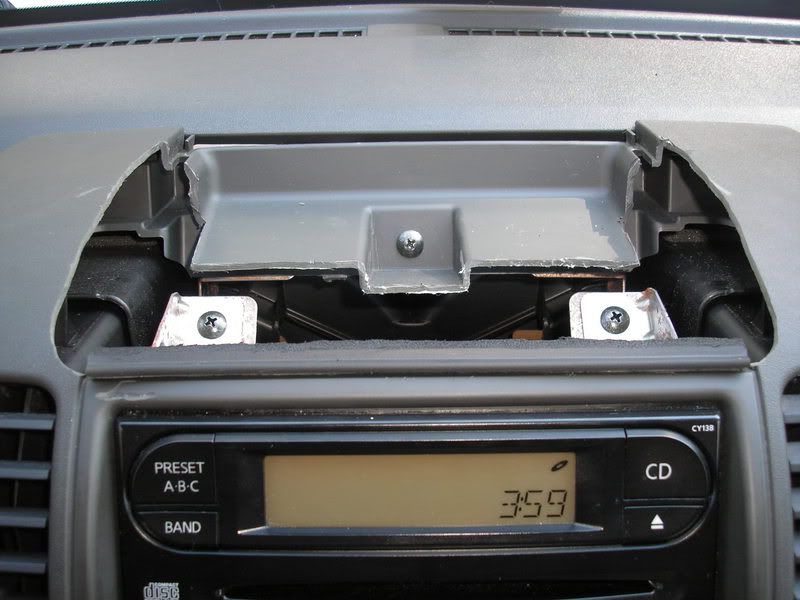 The clinometer, just sitting in the hole. This is how it is going to look once everything is said and done. Looks pretty good, almost like it was made for my X.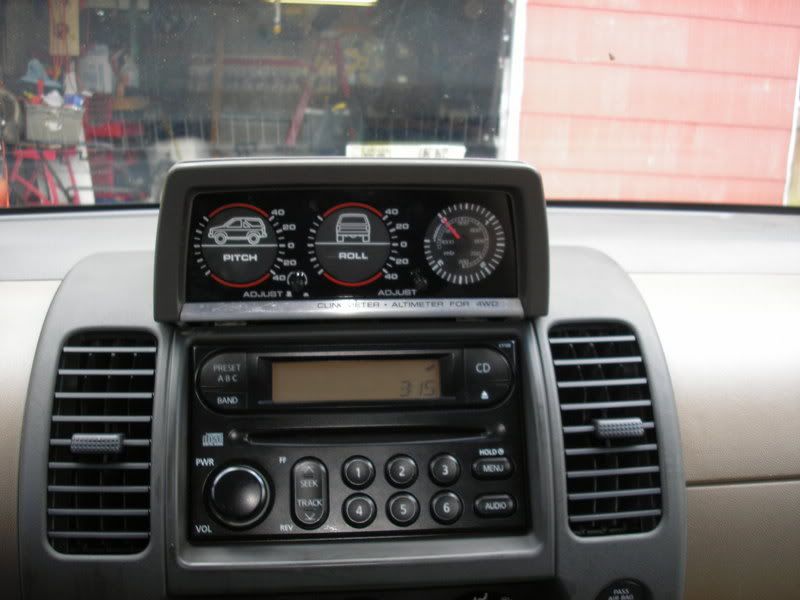 Another angle of the clino in its new home.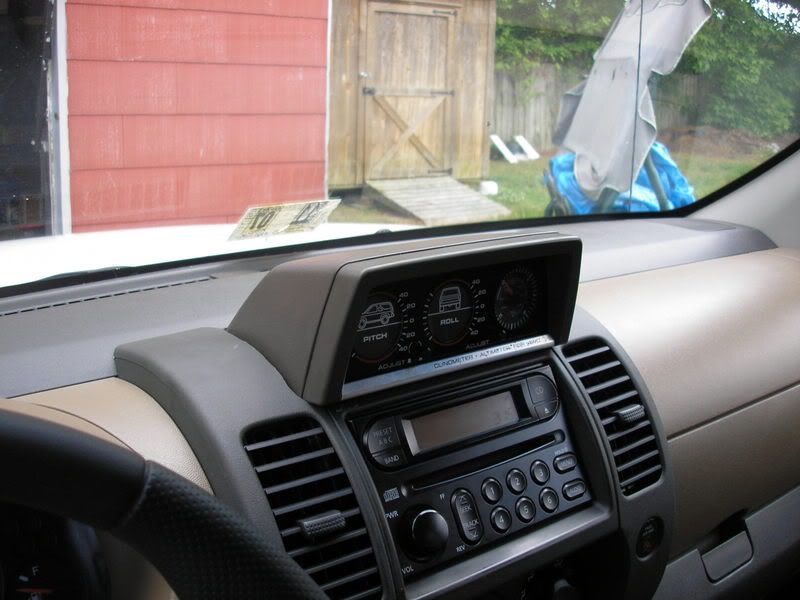 Yet another angle.
From the outside looking in.
I may or may not try to mess with the color of the clino casing. I almost want to spray a thin coat of the bedliner spray on it, as the color and texture will be almost exact to that of the dash. Not entirely sure yet. But, for now, I am happy with the way it is coming along. Just have to get that pesky molding taken care of to clean it up.
**UPDATE**
I DID get the molding taken care of last night, but it was way too dark for me to take any pictures. SO...those will have to wait until today. It looks pretty good, though. Almost done.