Intro Comments:
Hey Everyone, I've been on the site for a few months now and have made a lot of progress on my X with the help from all of you throughout this forum. I'm starting this thread and will be working on it to get caught up with everything I have done to the X and add some pictures.
Feel free to offer up suggestions and comments!
Username:
-
cblaxx19
Xterra's Nickname:
Working on it....
The Blue Kid on the Block
Make:
Nissan
Year:
2015
Model:
Xterra
Trim:
Pro-4X
Color:
Metallic Blue
I will be transferring all of my mods from my current X to the new guy over the next couple of weeks. The transformation should be pretty drastic.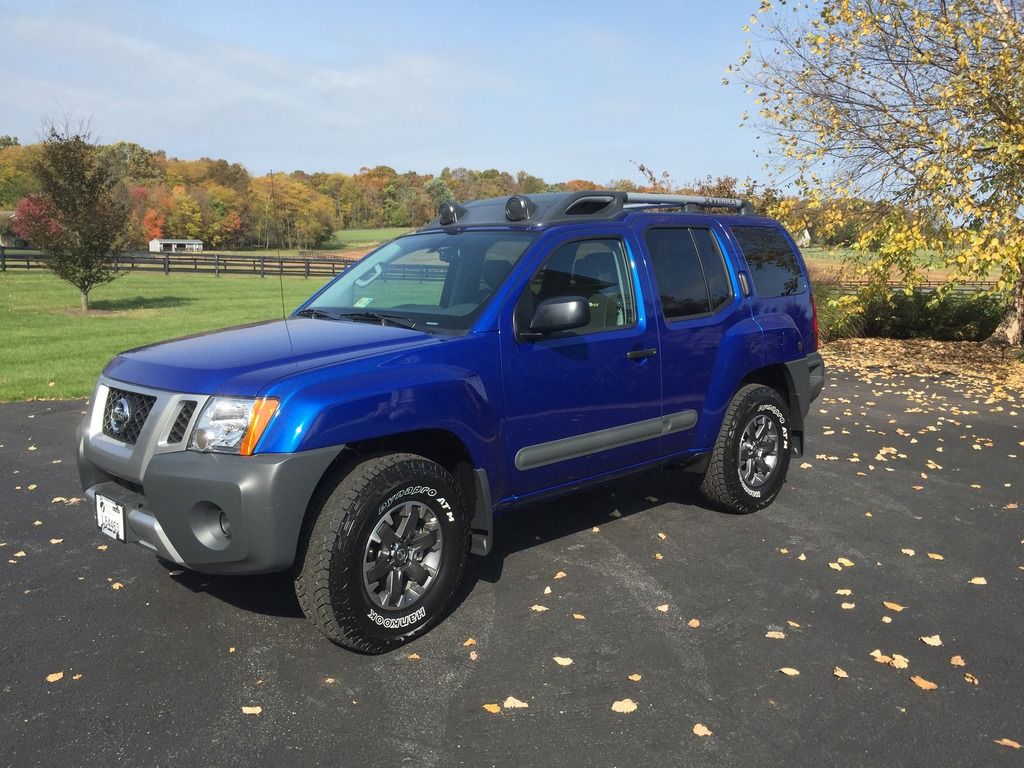 The Original
Make:
Nissan
Year:
2007
Model:
Xterra
Trim:
S
Color:
Night Armour
Intro Photo:
MODS
Exterior:
Plasti-dipped front Grille
GOBI Ladder
Brush Guard
Tail Light Guards
Raingler Roof Rack Handles
Vigg's Designs Vinyl Hood Blackout
Shrockworks Sliders
Insain Fab Rear Bumper w/Tire Carrier
Lighting:
40" LED Lightbar on roof(HIDprojectors.com)
Offroad Gorilla Devil Horns Light bar mount
HID Retrofit headlights with halos(TheRetrofitSource)
Totron 5" 3x3 LED Pods mounted on Brush Guard
Totron 3" 3x2 LED Pods in rear bumper(soon to be installed)
Tinted tail Lights
Suspension + Tires:
NissTec Ultimate Lift Kit
PRG Adjustable Shackles
Stealthed Wheels
Goodyear Wrangler Duratracs in 285/75/16
Interior:
Pioneer Avic F90Bt Headunit
8" Rockford Fosgate Subwoofer in Custom Sub Box
CoverKing Neoprene seatcovers
175 lb McMaster rear hatch struts
Gentex 313 Rear View Mirror with auto Dimming, Compass, Temp, and Homelink
General Comments:
its hard to believe my first mod was only in September with the addition of the brush guard. I caught the mod bug hard...
PHOTOS
After lift and shackles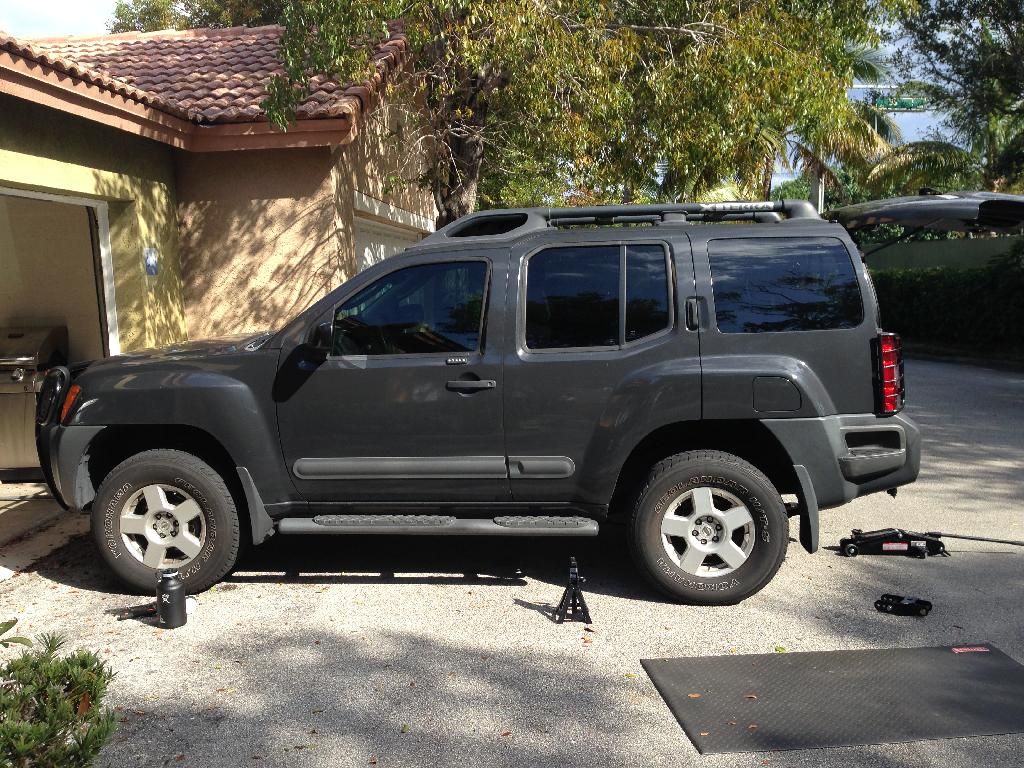 With the new shoes on and good light bar pic
Blacked out Rims
Light Bar!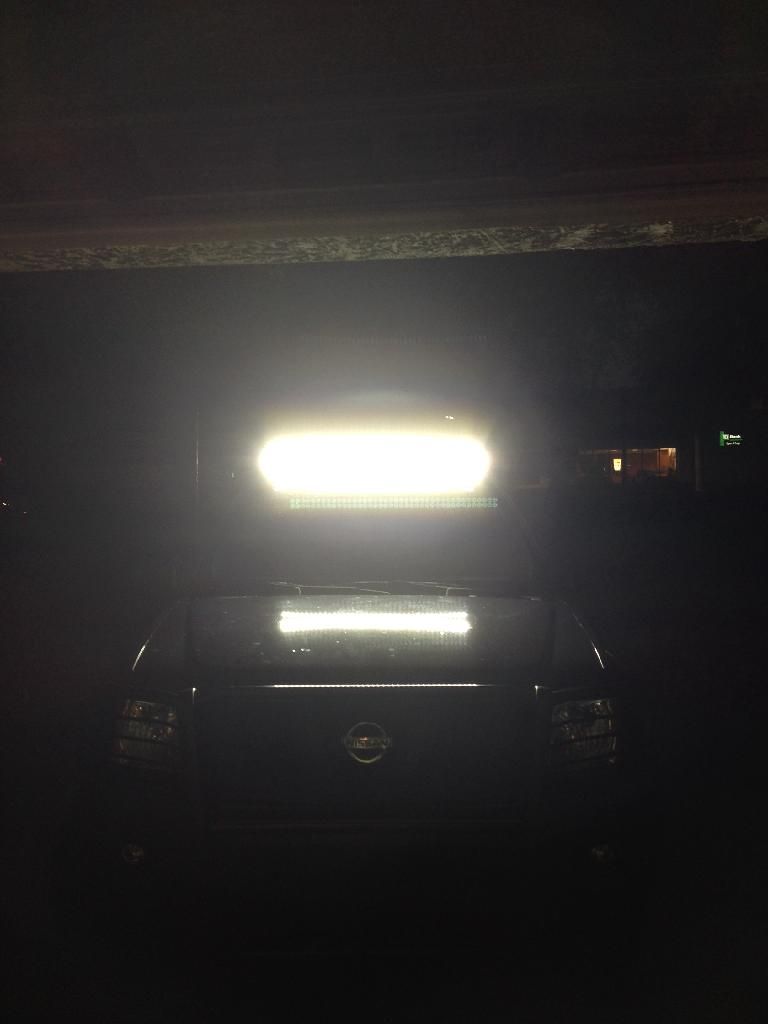 GOBI Ladder (Newest Addition)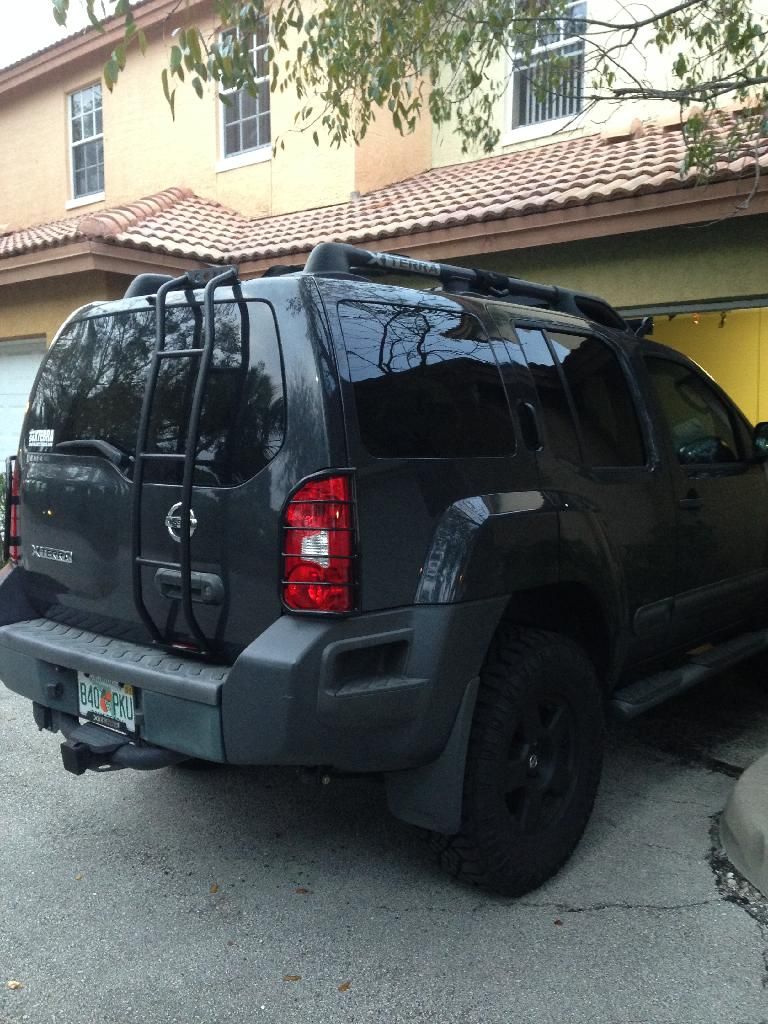 Retrofit Projector headlights: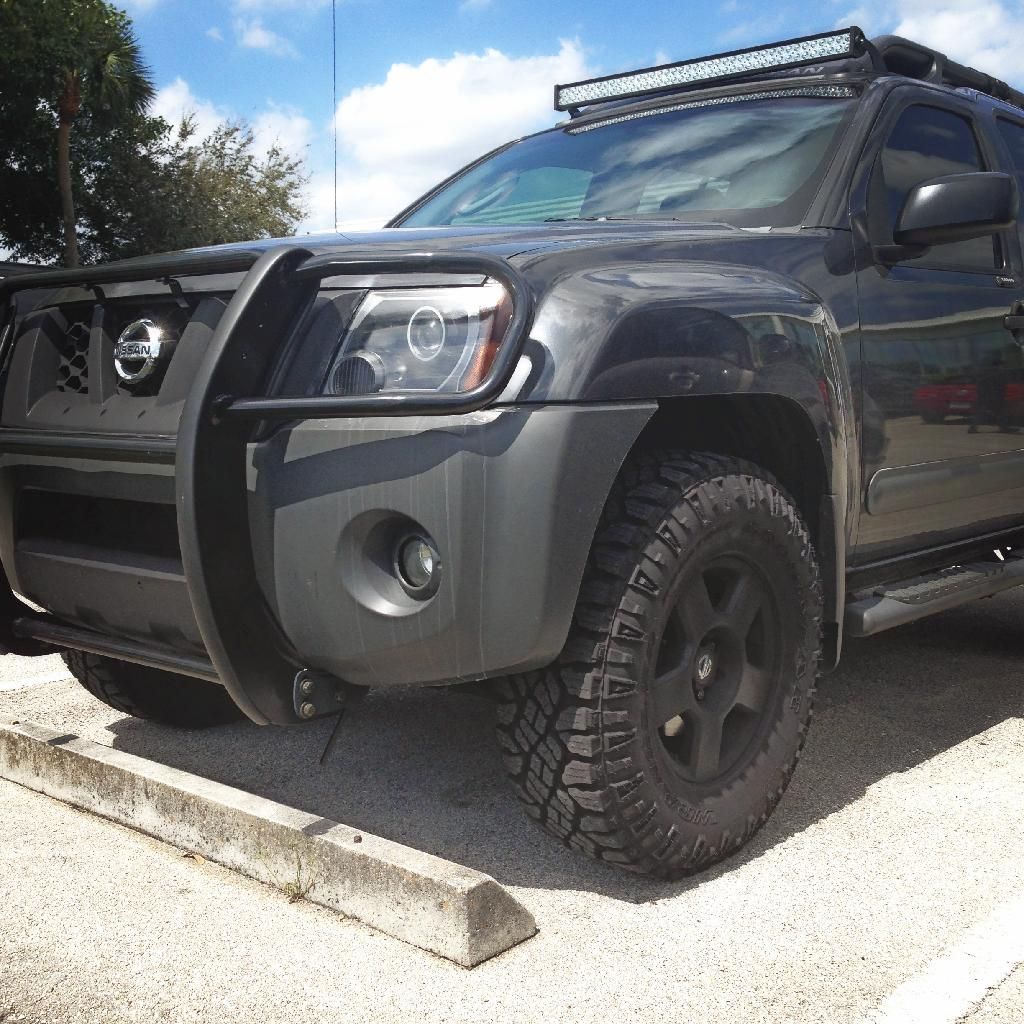 halos tied to blinker
Hood Blackout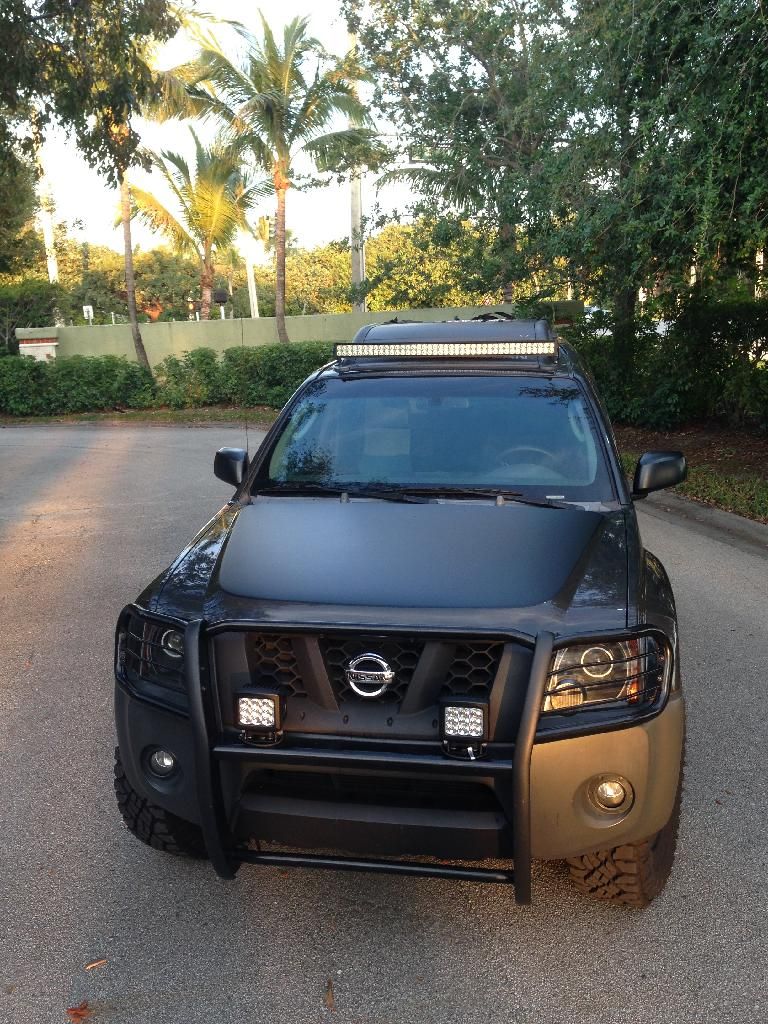 Gentex Mirror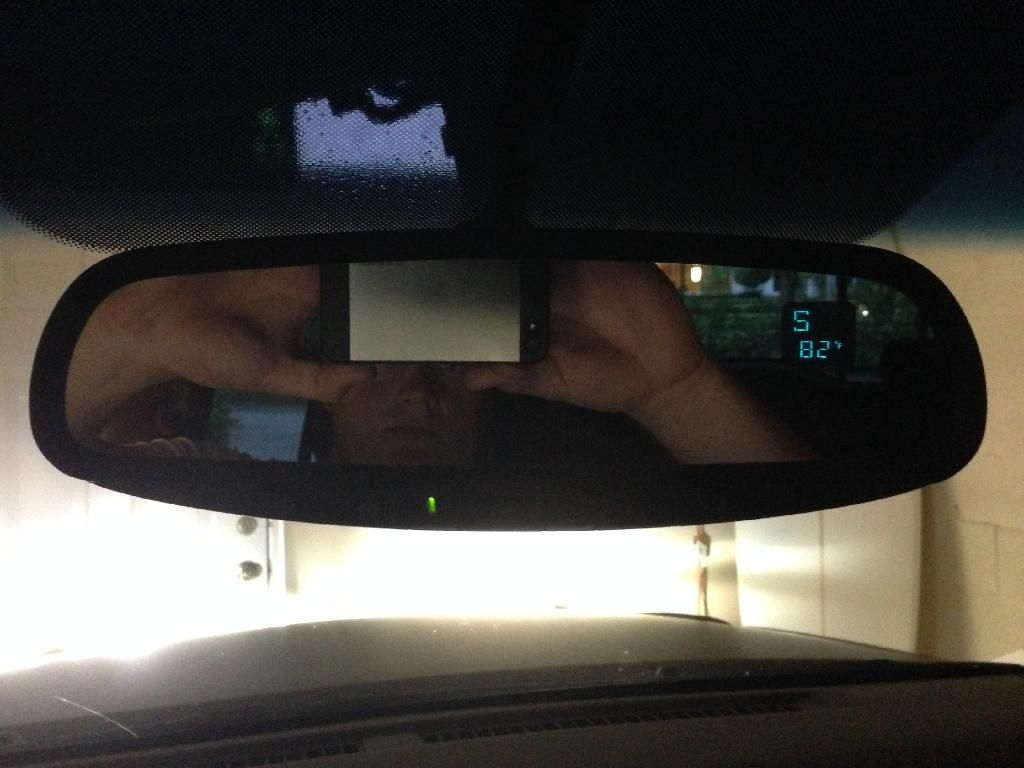 Light switches by OTRATTW
Headlights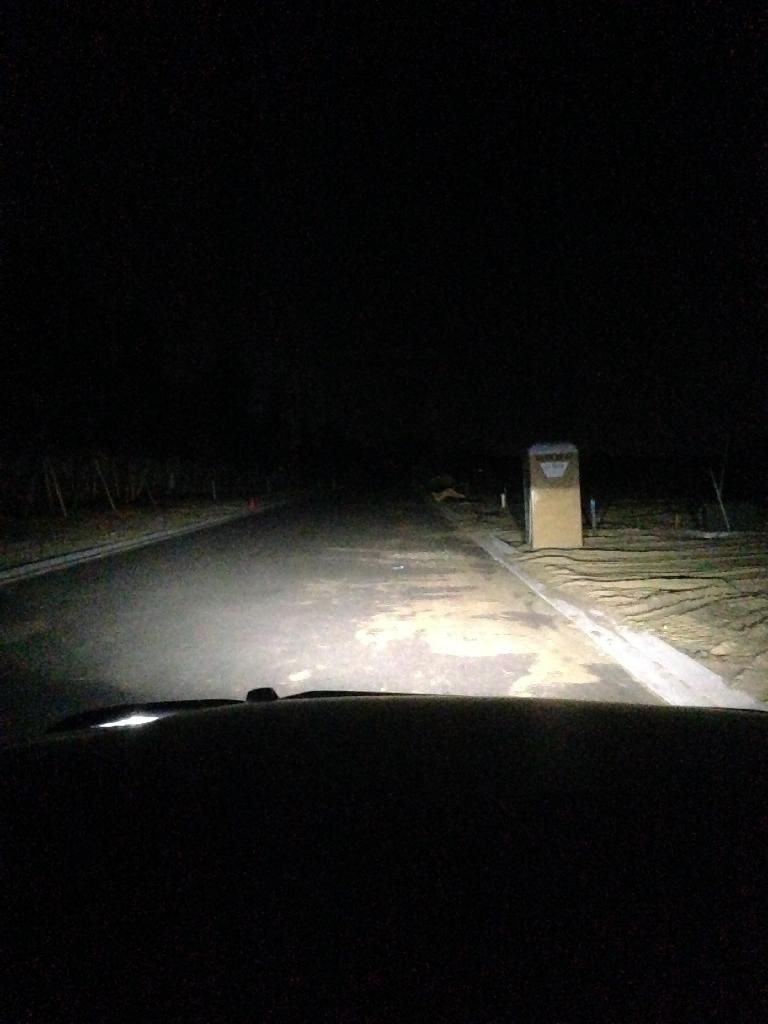 Headlights + Roof Bar
Headlights+ Roof Bar+Front Spot lights(might need to aim spots up a smidge)
New Insain Fab rear bumper with tire carrier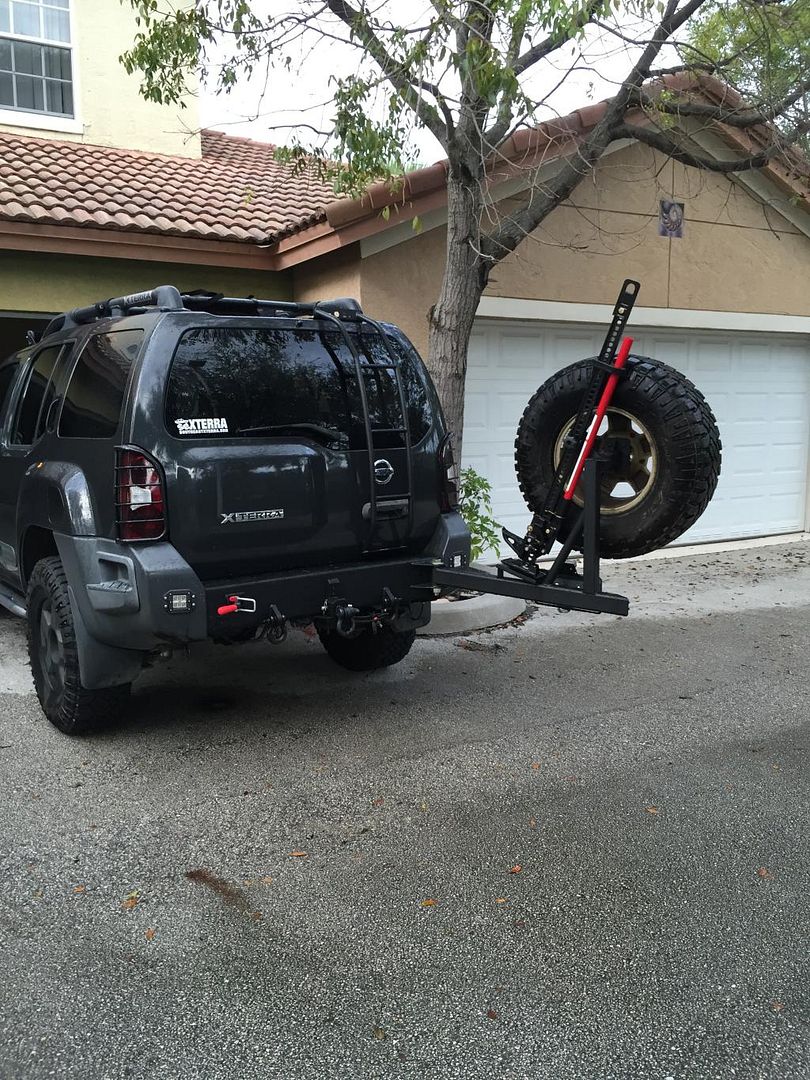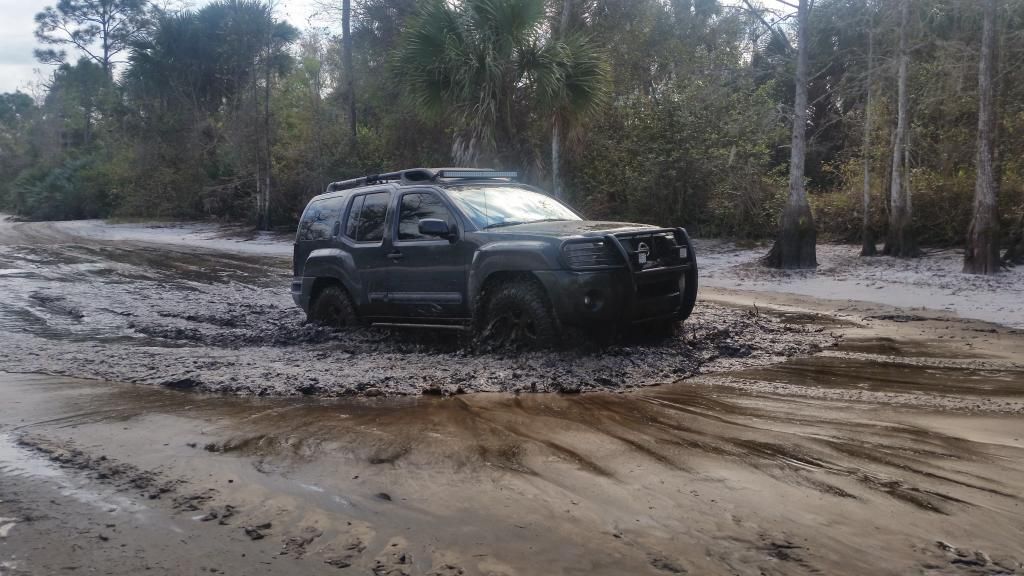 New Insain Fab Front Plate Bumper: I still have to cut the Wheel well liners