Intro Comments:
Hey everyone, I've been on here quite a bit but never made a build thread. Thought it was about time to do so.
Username:
sfujimoto123
Nickname:
"Bruce"
Make:
Nissan
Year:
2005
Model:
Xterra
Trim:
SE
Color:
Night Armor
MODS
Suspension, Tires and Wheels:
[x]Old Man Emu HD leaf springs
[x]Nisstec Adjustable shackles highest setting
[x] radflo emulsion rear shocks
[x]Titan swap lenght Radflo 2.5 coilovers
[x]650 lbs eibach coils
[x]SPC upper control arms
[x]Toyo Open Country 295/75/16
[x]Procomp 7079's
Armor/Bumpers:
[x]Shrockworks Front bumper
[x]Shrockworks single tube sliders
[x]Shrockworks full set of skids
[x]Boulder Ironworx 1st edition rear tire carrier
Other Equipment:
[x]VIAIR 450c OBA system
[x]Gobi passenger side ladder
[x]24 in Assault Motorsports light bar
[x]Whattha special drop in roof rack
[x]Magnaflo 12580 two in one out muffler
[x] Volant Cold air intake
[x]HID's with projector headlight
[x]Intake manifold spacer
[x]rear diff breather mod
Mods for the Future:
Heimed steering maybe
I'm sure there will be more, but I cant think of now.
PHOTOS
I did and do a horrible job of taking pics of my x, so there arent too many to post.
As he sits now: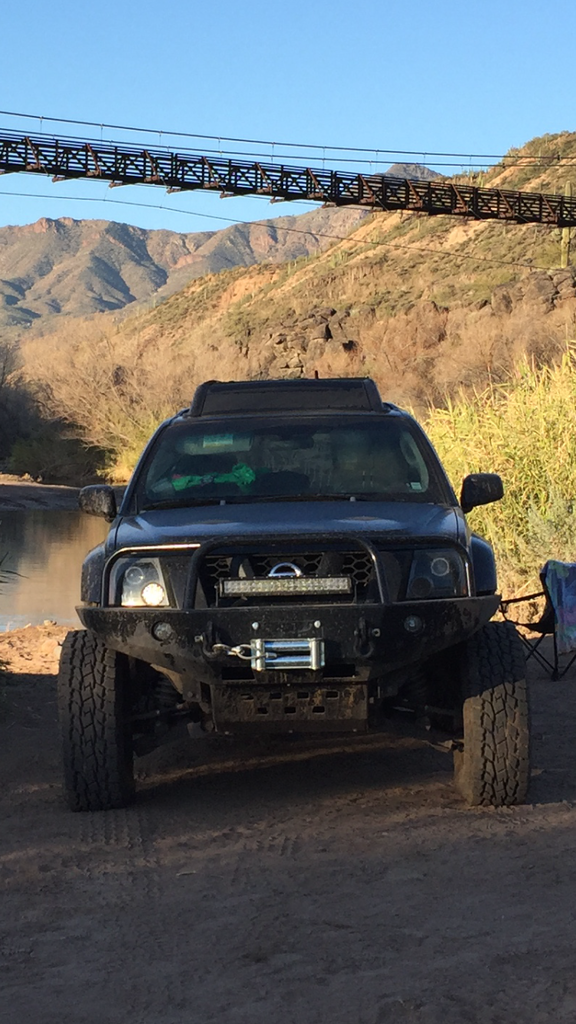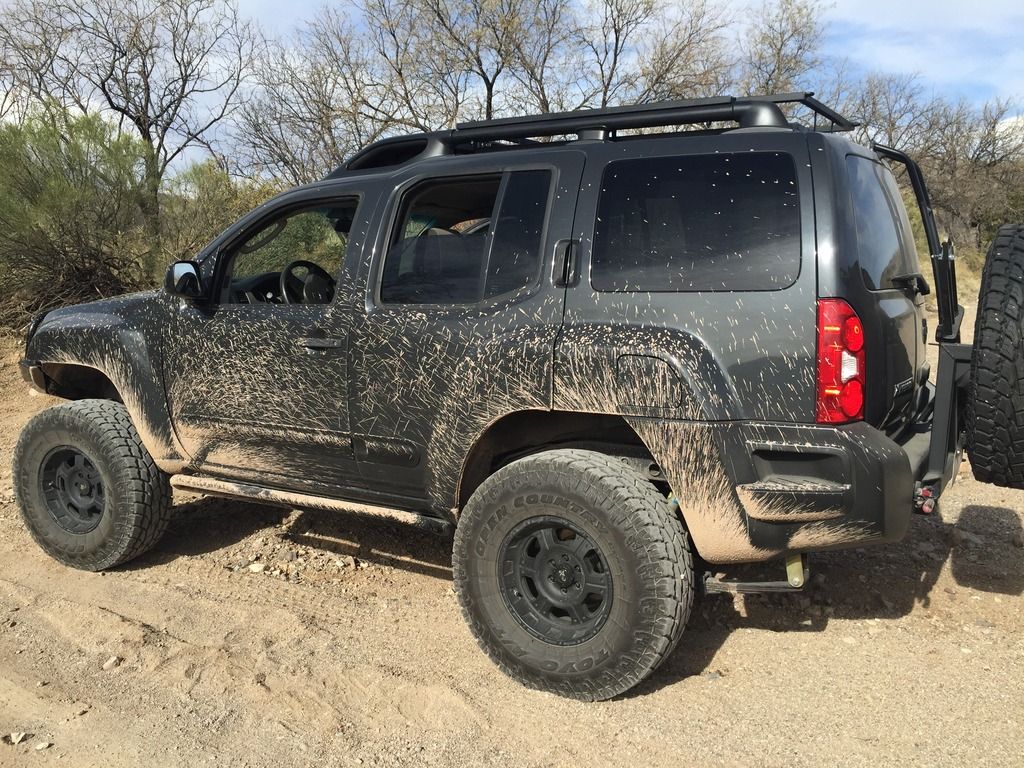 Couldnt help but to get a pic parked next to a rubicon. Had a good 6 inches on it. Should have seen the owners look when I pulled up and they looked up to me.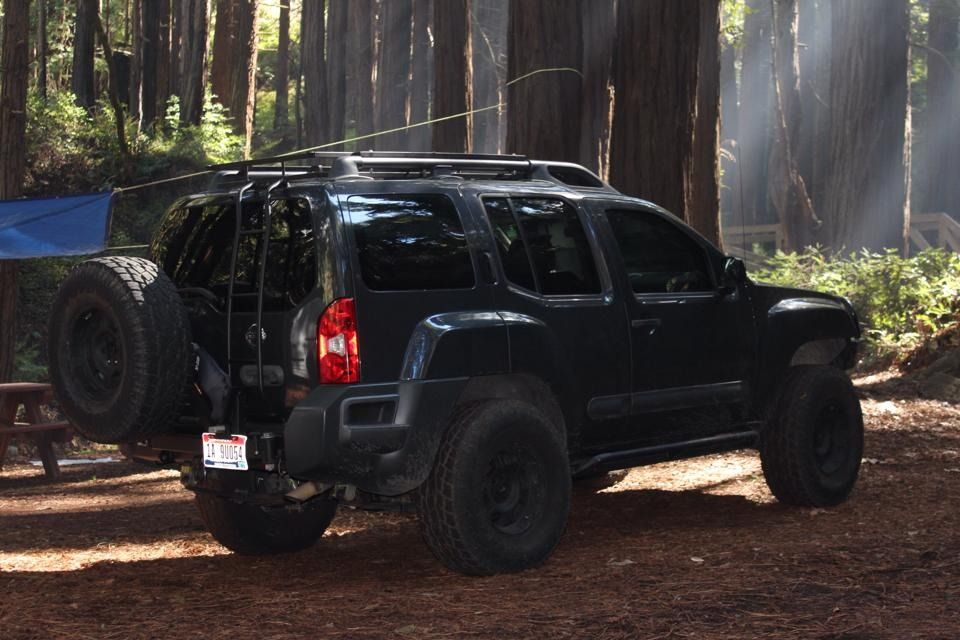 One of the few pics I have of Bruce from early one, he still have a 1.5 in spacer up front and the OME leaf springs with adjsutable shackles in this pic.