Well, after about 4 months ( :angryfire: ) the cover for my Dana 44 finally showed up! They said they were having problems with their material supplier....
Anyay, I'm impressed with it to say the least. VERY sturdy and weighs 5 pounds more than stock (8.5 versus 3.5)! 1/4" thick walls with a 3/8" thick ring. Welds were nice although there is some splatter here and there (will probably dremel off). The cutting on the ring could have been cleaner as evidenced in the pics. Again, I'll probably clean up the edges with a grinder. However, the ring (as seen in the pic) is not larger than the factory cover at any point which should help to keep it from hanging up on rocks (third pic down). I ordered the fill plug a 1/4" higher than stock so if in the future I need to change the pinion angle for a lift I can maintain my fluid level. (BTW the capacity of the case should be increased slightly now due to the design of the cover...) The large fill plug should sit recessed/flush when tightened down and the bung is well executed. Total cost of $134.99 shipped!
Now for some cleanup and then to the powder-coater.
Anyway, on to the pics!
Front: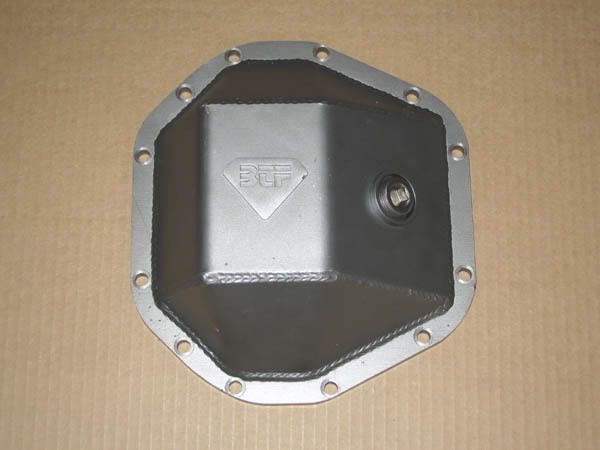 Close up of bung: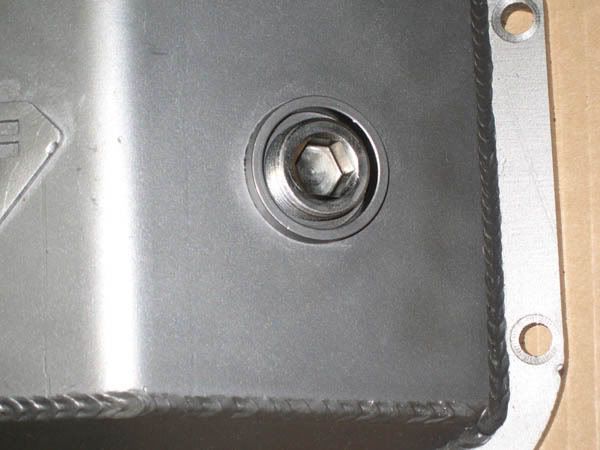 Overlaid on top of factory cover: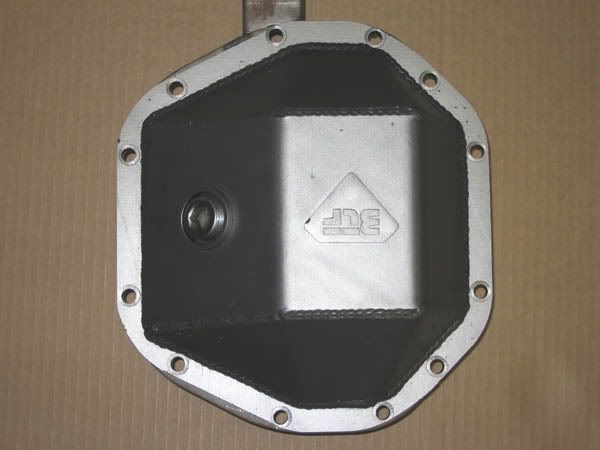 Inside: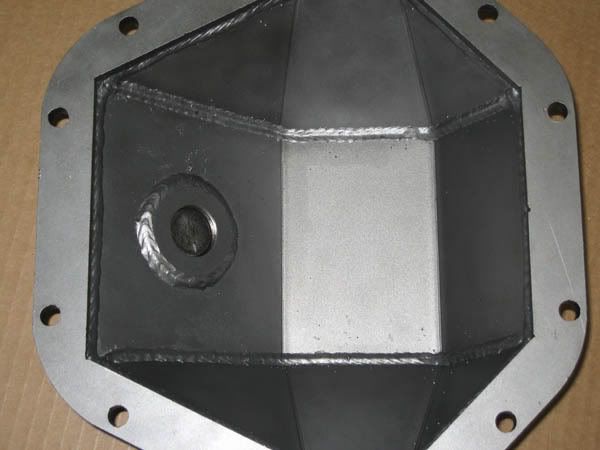 Imperfections on ring: