Intro Comments:
Sup dudes...figured I would update this since now I've done a TON of stuff to this truck haha. First off I'd like to say I had no intention of modding this thing, but that surely changed after my first wheeling trip as well as seeing tons of awesome rigs on here and in person. However, the mod bug bit me hard and I don't regret anything!!
I've taken my rig on a number of wheeling trips over the last year...one in massachusettes, two to rausch creek, and two at my local wheelin spot in new windsor NY. This thing does awesome and I have not got stuck once so far! (except doing stupid stuff near my house lol had to get pulled out twice) I feel so confident in this truck that I'm not worried about going anywhere!
Now, my goal with this thing is just to build a badass expedition style rig to get me where I need to go. It is my daily driver, but I also want the ability to air down and head off the beaten path whenever I want. I use my rig to haul my mountain bike, my kayak, and all of my camping gear. She gets the job done beautifully each time. Hopefully next year I will have a boat, so she will get the duty of boat hauler haha...I'll just add that to the list.
As for modifications right now I am pretty close to being done. The major thing that I need is a full set of skids to protect the undercarraige. That is the one thing that makes me nervous when I go wheelin, although I am usually very careful. After that comes a winch and upgrading to the HD front springs instead of the MD ones. Once that stuff is done the only things I will be doing are smaller things like on board air, and maybe some more recovery type stuff, and possibly building an interior shelf to go in the back. Maybe in a few years once my current suspension becomes worn out, I'll do the titan swap, but for now I don't do enough wheeling to justify that. I like the way it is currently and I am very pleased with it. I will continue to maintain and drive this beast every day until she dies.
Username:
Bliss_X
Make:
Nissan
Year:
2007
Model:
Xterra
Trim:
S
Color:
Lightning Silver
MODS
Suspension:
- Radflo 2.5" extended travel coilovers with 600lb eibach springs
- SPC upper control arms
- PRG adjustable rear shackles
- Alcan Custom Leaf Packs (3" lift, +300lbs)
- PRG brake line relocation bracket
- PRG u-bolt flip kit
- Bilstein 5125 2-4" rear shocks
- Moog cam bolts
- 285/75/16 BFG A/T KO tires
- Level 8 MK6 wheels 16x8 0 offset in matte gunmetal
- Removed front and rear sway bar
Armor:
- Shrockworks front bumper (powdercoated grey)
- Shrockworks front rad skid
- Shrockworks sliders (powdercoated black w/ dual supports)
- Shrockworks rear bumper with tire carrier (powdercoated grey)
- Shrockworks rear diff cover
- Hefty engine, transmission, t-case, & gas tank skid
Lighting:
- 22" LED light bar
- PIAA 510 4" fog lights mounted to bumper with custom brackets, also hooked up to OTRATTW switch
- KC 55w reverse lights mounted to roof rack
- Silvania Silverstar Ultra headlight bulbs
Engine:
- Volant intake
- Bullydog tuner (93 octane tune with WOT restriction off)
- Dynomax cat-back exhaust
- PRG engine mounts
- Intake manifold spacer
Transmission/Drivetrain:
- Radiator bypass
- B&M trans cooler
- Transmission fan hooked up to OTRATTW switch
- Rear diff breather mod
- Pro-4x front diff with LOKKA locker (3.36 gears)
- M226 rear diff with e-locker (3.36 gears)
Interior:
- Alpine head unit (with aux input)
- Infinity Reference speakers
- Rockford Fosgate 400 watt amp
- Midland Cb radio with weather scanner
- Onboard tool kit
- Recovery gear
- Foldable coleman shovel
- Upgraded rear hatch struts (175#)
- Custom interior bike mount (built by me)
Exterior:
- Removed OEM mud flaps
- OEM offroad side moldings
- OEM window deflectors
- 4' Firestick antenna
- Custom "dephep style" roof rack (built by me)
- Shackes on front & rear bumper
- Melt mod
- Trimmed front fenders
- Bottle opener bolted to rear bumper
- Lots of stickers!!! (extra horsepowerz yo)
- Gobi Ladder
- JK hood vent
- Black housing headlights
PHOTOS
Ok, heres some pics:
The night I picked her up:
After her first bath: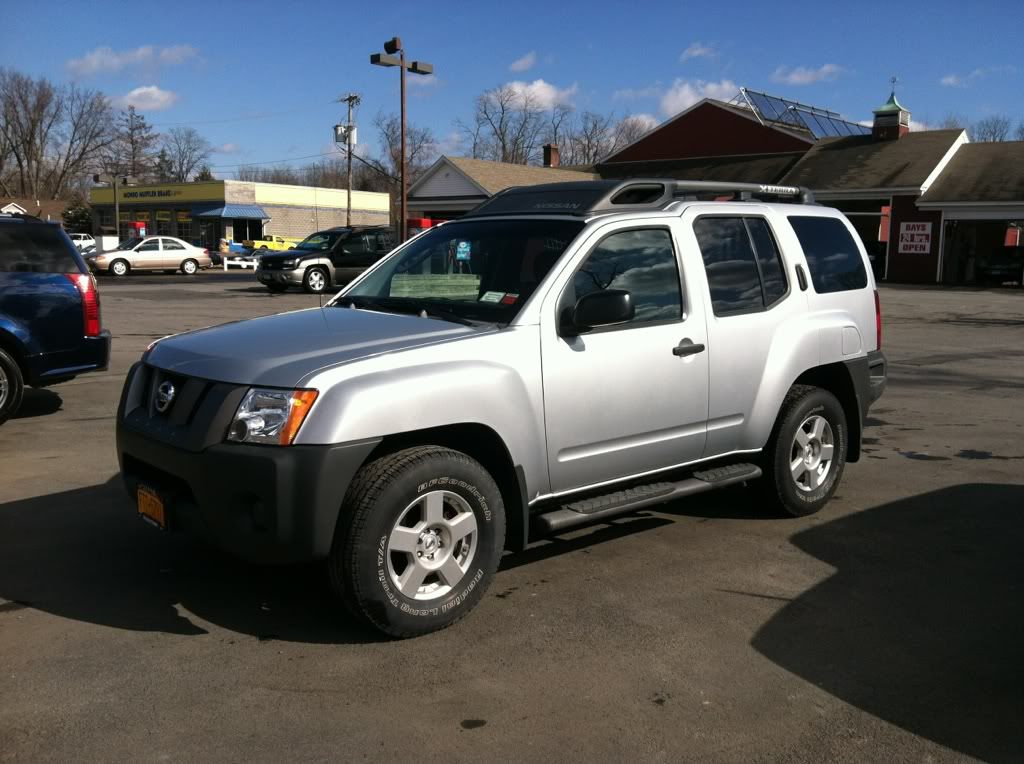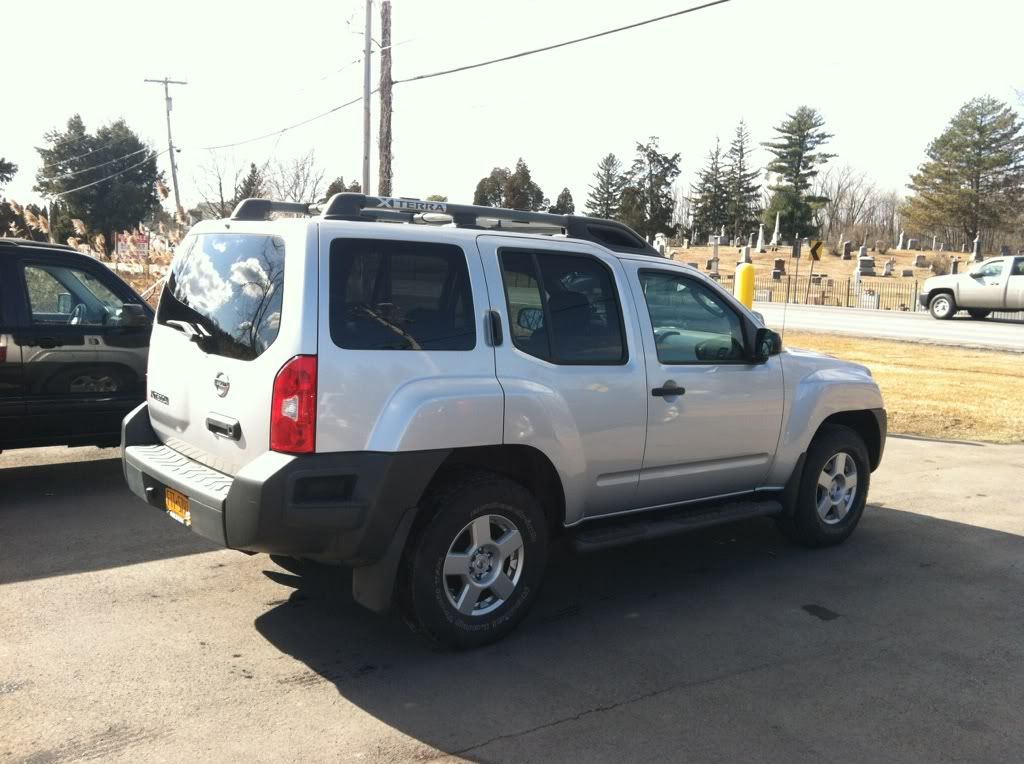 After her first snow-storm: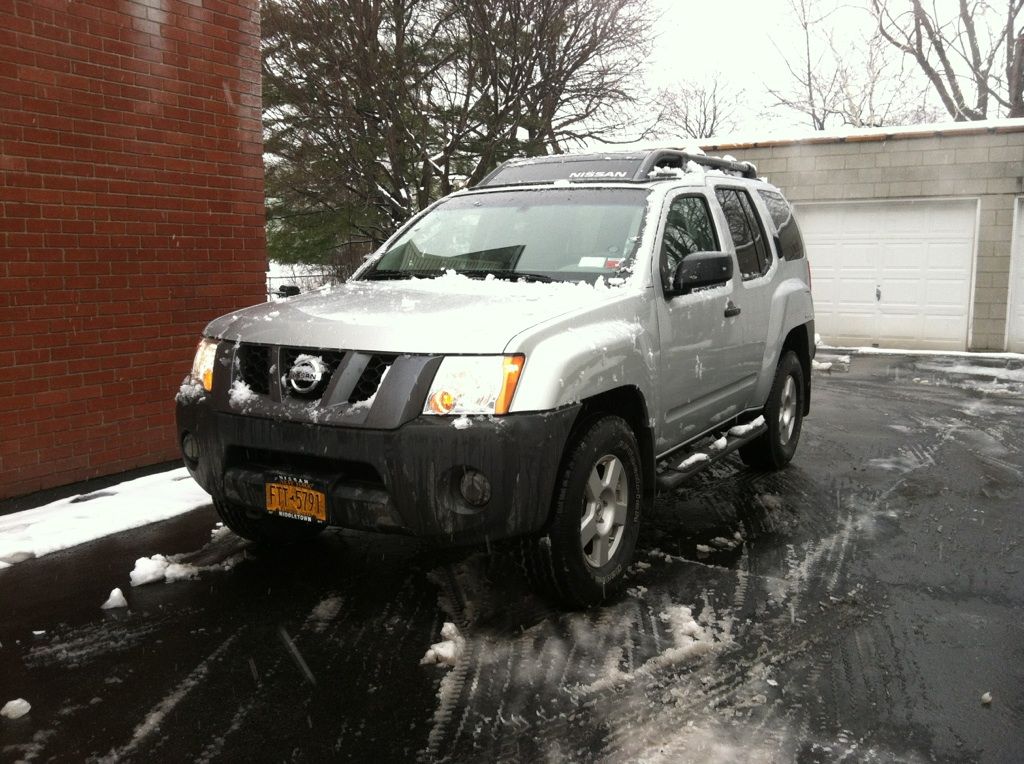 My sweet bike-mount:
And heres how she looks today: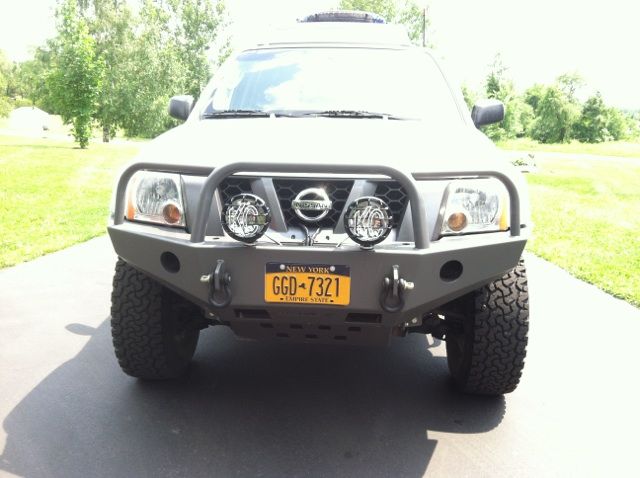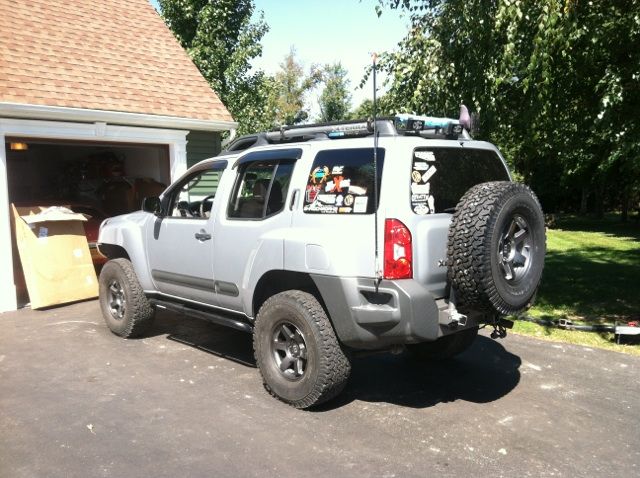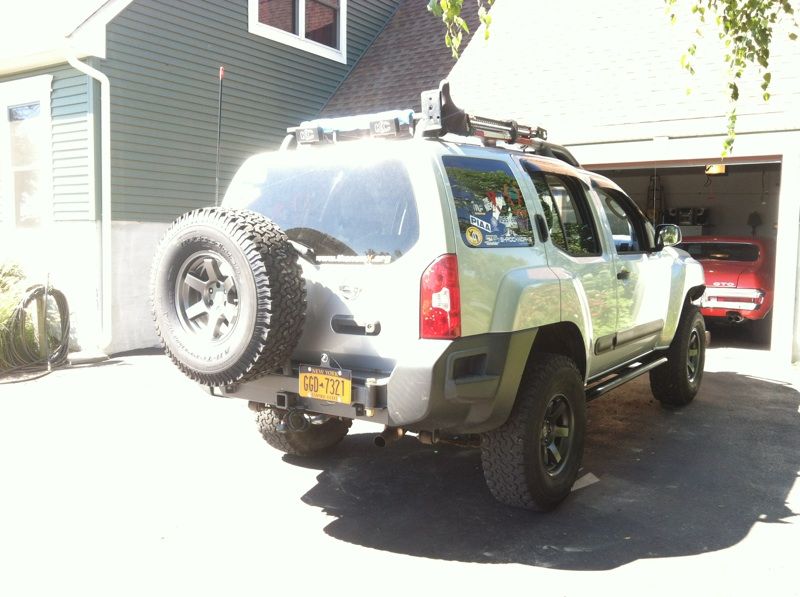 Enjoy!!