Username:
BilliumS
My X's name:
Stupid Monkey (I have a monkey hanging from my rear view and my wife says its stupid) :munky2: :scratch:
Year:
2007
Make:
Nissan
Model:
Xterra
Trim:
S
Color:
Super black
Transmission:
Automatic
This will be somewhat of a slow build. Have tons of bills, mortgage, two kids, yada yada yada. This X is my daily driver so I don't plan on going all out on it or doing any major offroading. I do plan on doing enough to keep up with the massive amounts of Jeeps around here. LOL
Hopefully the wife will let me get some more goodies.
Engine mods
Airbox mod(entire fender side of airbox is cut off)
K&N drop in
S-mod
How to: Radiator by-pass
Interior
Factory Nissan all weather mats
Exterior
Custom made rubber mudflaps(had to keep flaps, I hate rock chips!)
AVS hood deflector
Blacked out tails
Lens Tint
Blacked out front corner lenses
Bedlined rear bumper
Bedlined stock S rims
Tires/Suspension
Mickey Thompson Baja STZ's P265-75R16
Rear diff. breather extension
How-to: Install Rear Diff Breather Extension
Lighting
Zoskel bumper mouth bracket with 4 Platinum Burner series 4" driving lights. (Silverstar Ultra H3's)
Xoskel
Silvania Silverstar Ultra 9007's in headlights
LED roof lights by ECCO(similar to dually's)
Recovery
Rear tampon with D-ring
2 30ft tow straps
Custom made(by yours truly) rear recovery brackets
20ft tow strap
Future mods!
Full skidplate set
Nisstec 2-3" lift
Custom fabricated intake tube to eliminate resonator
Y-pipe delete
Xoskel low pro light bars in the front and back
As she sits now. Not a huge build. Not much of a cash flow.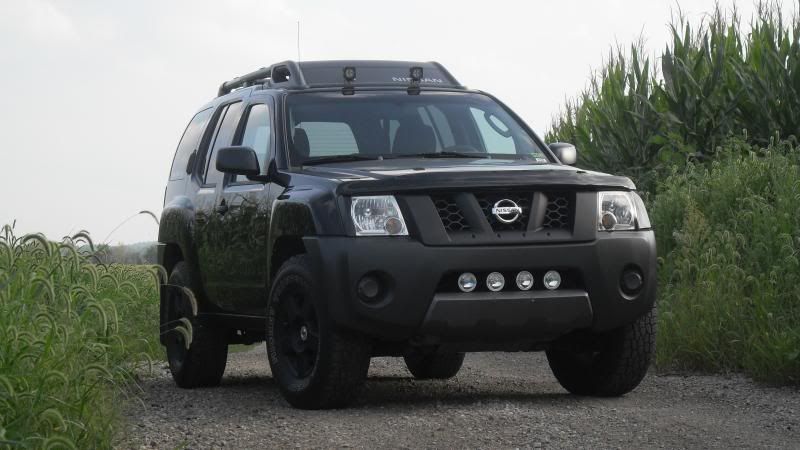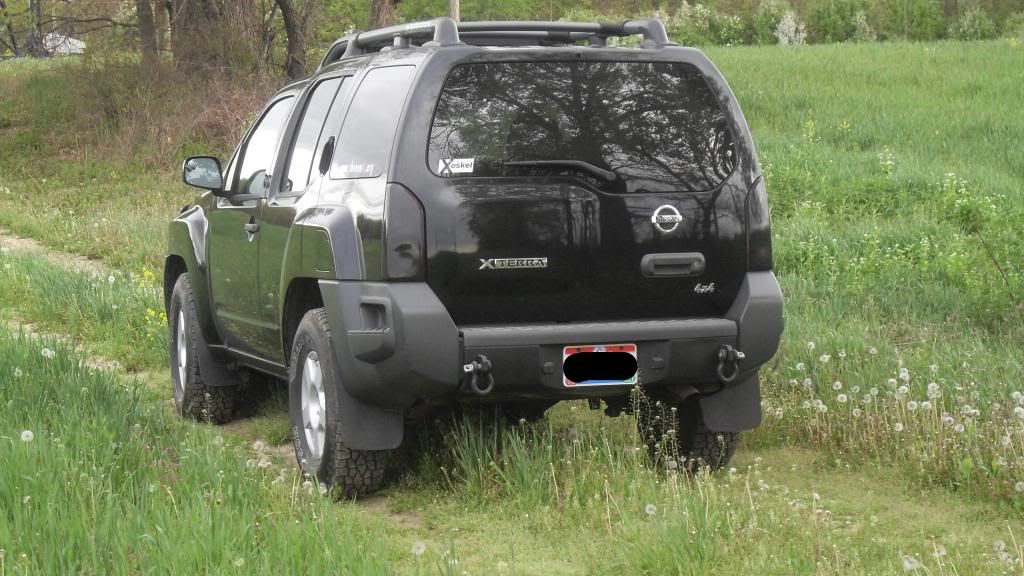 A little bit of stock flex. Swaybar finally off!
All six Silverstar Ultra's on.