Welcome to the AZXC Newsletter
AZXC would like to welcome our new members
dbarip, 04XELifted, and coffinsa
. Feel free to schedule any events in the Member Coordinated Events section. Last minute events or spur of the moment ideas are always good. You never know who's out there itchin to go wheeling, camping, shooting, showing your rig at a car show, or just grabbing a beer.
This Month's Events
Crown King Chili Cookoff October 8
Crown King Chili Cookoff 10/8
CANVAZ 2016 October 14-16
CANVAZ 2016 Live on Facebook
Past Events
Payson Camping and Wheeling 02sept-04sept
Payson camping and wheeling 9/3/16
AZXC Group Photo Meet
Club Group Photo Meet!
Roosevelt Lake Camping
Camping at Roosevelt this weekend 09/10-11th
ToTM
Don't forget to check out the ToTM section. The submission of your Xterra, Frontier, Titan, Armada, Pathfinder, and Hardbody are extremely encouraged. Any pic of your rig will do. We have had more participation in submissions and votes lately. Keep up the great work.
Please vote for your favorite Xterra from September here
ToTM September 2016 Poll
Submit your October 2016 ToTM photo here
October 2016 AZXC ToTM Submissions
Congrats to PirSnipe and TeguTerra for CO winning August 2016 ToTM.
Congrats to timh for winning ToTY 2015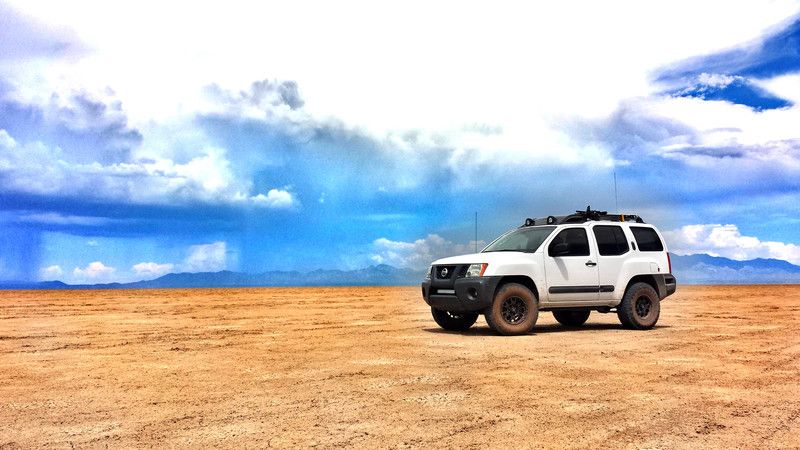 Club Info
We are planning on making an AZXC Calandar. We'd love your input here
AZXC Calendar
We have added a new thread to the Club Information section called Volunteer Opportunities. Please visit it here
Volunteer Opportunities
Be sure to check out the AZXC Facebook page.
https://www.facebook.com/AZXterraClub?fref=ts
AZXC has had a lot of activity in the Buy/Sell area. This is excellent. If you have sold something or no longer WTB an item please flag the item so the admins can delete the thread.
The AZXC shirt order has been conducted. The shirts look great and going with the new green was a great choice.
New Shirt order
Contact Hammer for payment and shipping. Thank you again to everyone for your support!
Upcoming Events
November - Four Peaks Clean Up
Four Peaks Cleanup 11/5/2016
Desert Fanatics Veterans Day Flag Run
Desert Fanatics Veterans Flag Run November 13th 2016
For other upcoming dates and events click here
2016 Meeting Dates
Thank you for all of your support.
No Pavement No Problem
Your AZ All Nissan Club
Arizona Xterra Club
Arizona Frontier Club
Arizona Titan Club