Discussion Starter
·
#1
·
Installed an Eclipse AVN2210p MKII this week. Over all I like it and it fits what I was looking for. It has built in bluetooth, USB plug in the front, detachable TomTom navigation unit, double din design (I like them better than the single din units). I also bought the ipod cable... but after I put the dash together I realized I forgot to plug it in... oh well. I'll just have to install it another day.
Here it is installed. It fits great side to side, and at the top, but there is about 1/4 gap on the bottom. When i do the ipod cable I might toss a couple washers on the top bolts and see if I can't even out the gap top and bottom.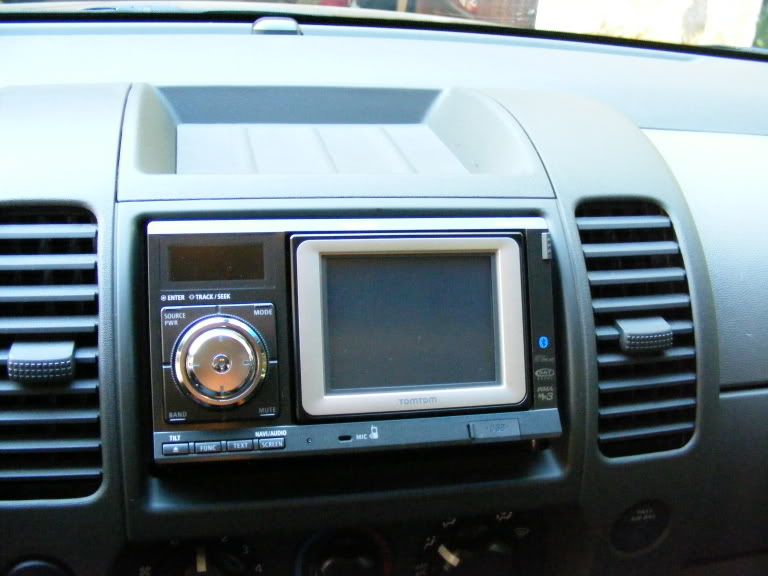 Daytime navigation.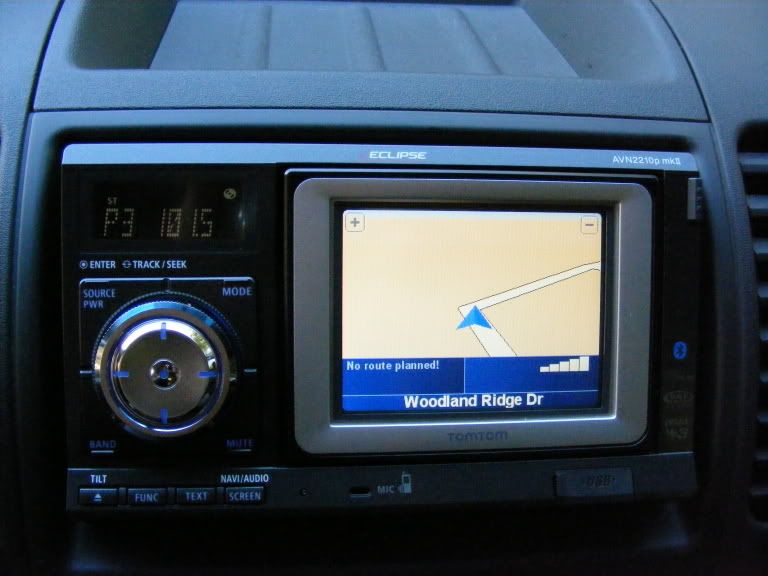 Night time navigation.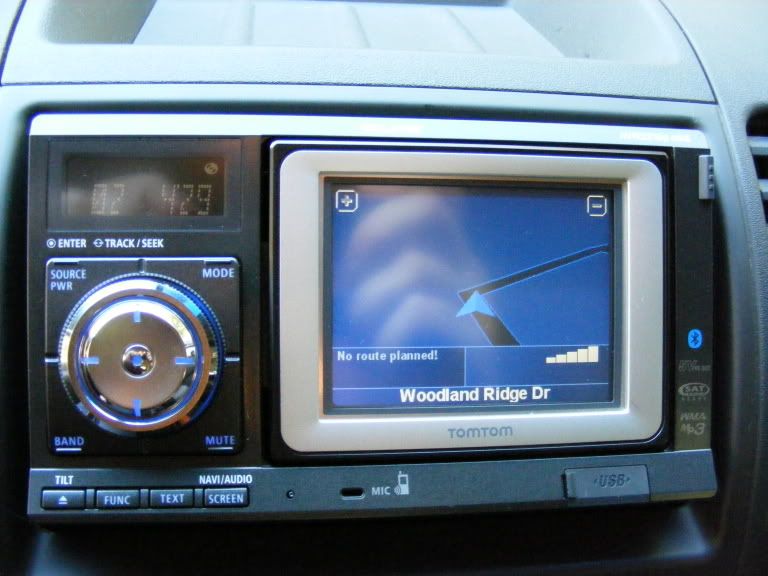 Connected to my blackberry. Can make calls and receive calls, uploaded my phonebook as well.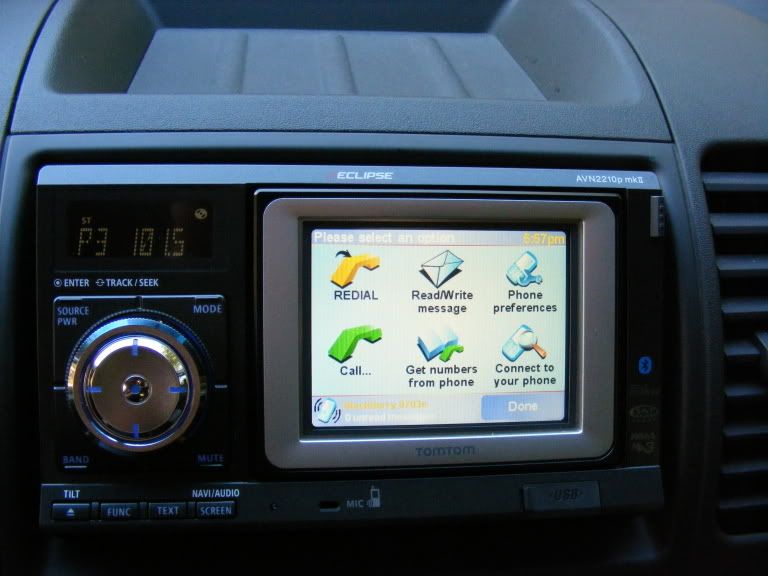 Radio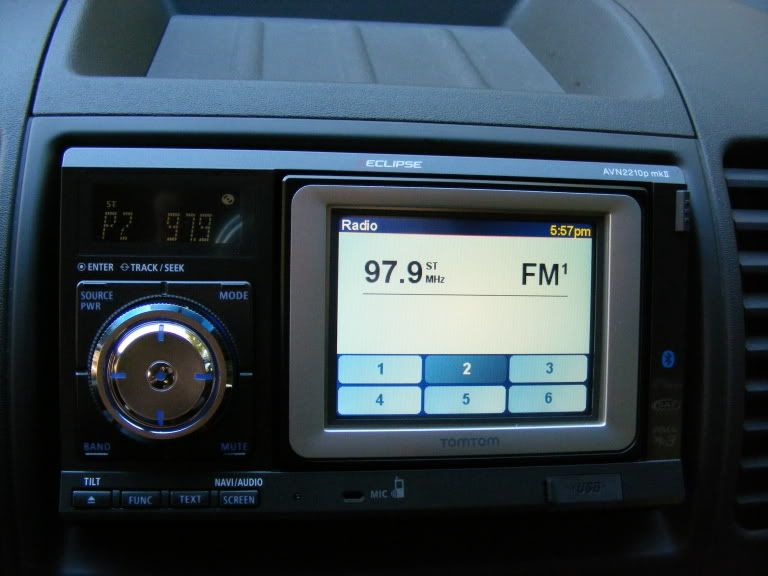 CD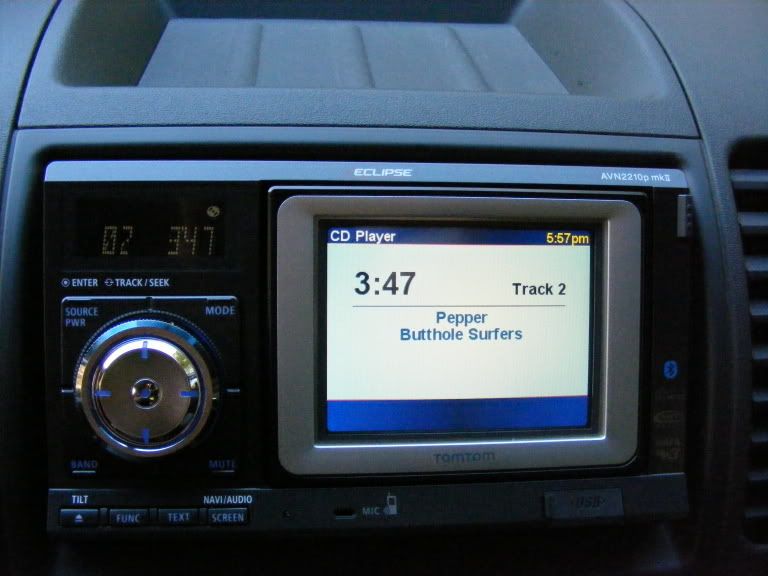 TomTom Detached.
It's nice, I don't have to hit ok to a disclaimer every time I turn that car on, can put a new destination in while moving, calls are clear. I am going to try out the USB now that i have found my thumb drive. Bought it on e-bay for $445 ($600 at crutchfield), the ipod cable and wiring kit from Crutchfield ($29 and $12). For the price it's hard to beat. I looked at the Avic-D3 but everything was an extra so the cost went up to higher than what I wanted to spend, and I didn't care for the 2D navigation. I don't care about watching a DVD in my car so that wasn't an important feature.