Username:
08XOR
Make:
Nissan
Year:
2008
Model:
Xterra
Trim:
Off Road
Color: Super Black
MODS
Suspension/driveline:
Exterior:
Interior:
Electrical:
so day 1 of install went ok. got the stock bumper and grille off. tow hook off. fog lights mounted in new bumper.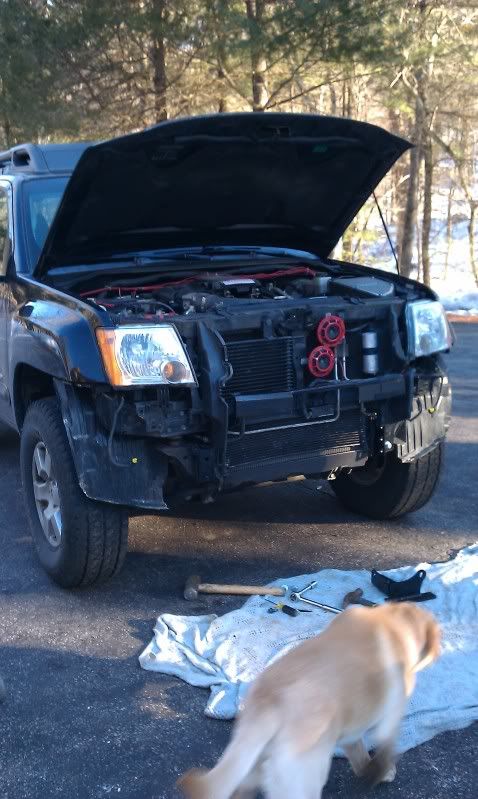 hoisting it up ready to bolt up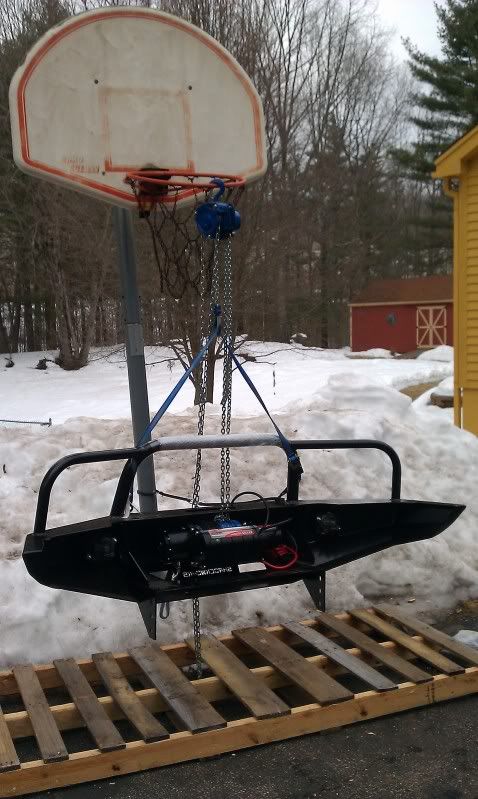 heres some better pictures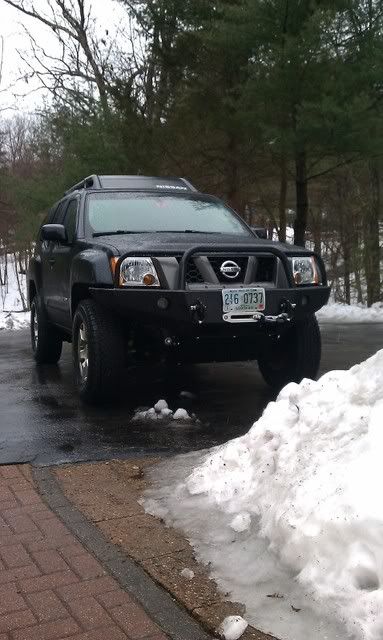 testing out my new and improved approach angle on a snow bank in my front yard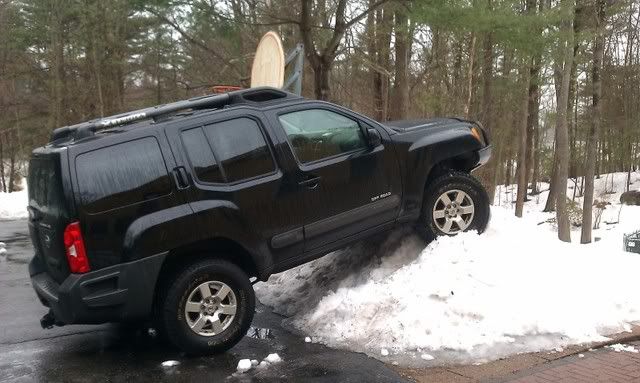 got my master switch all wired up and mounted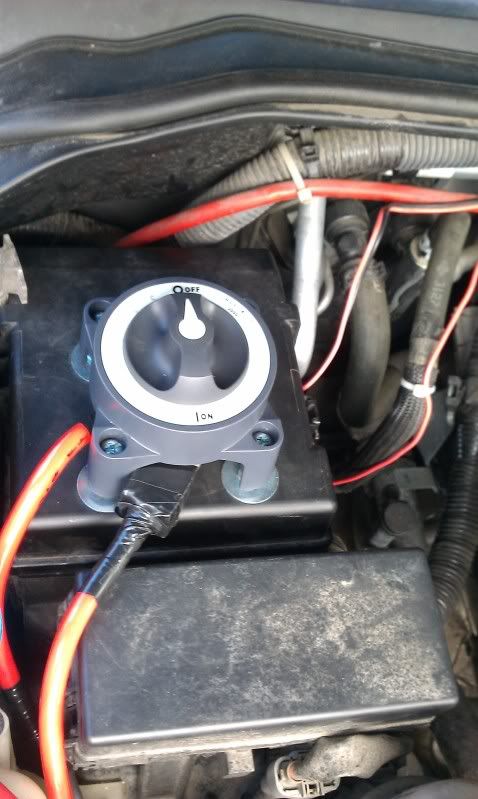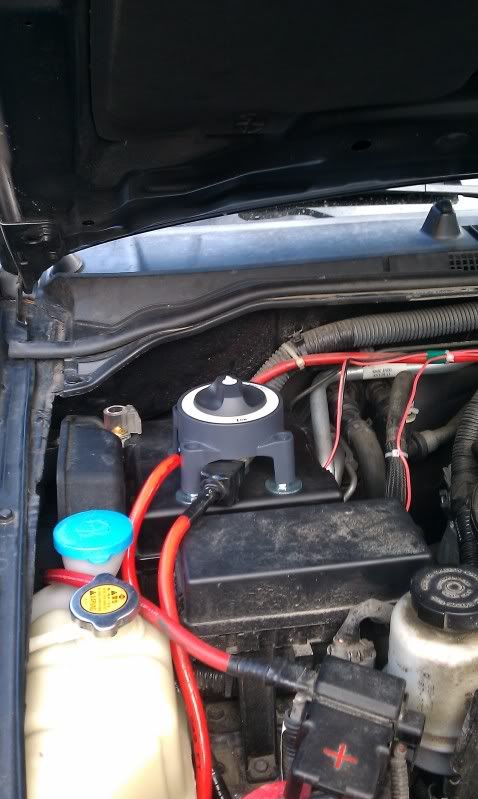 a little torn apart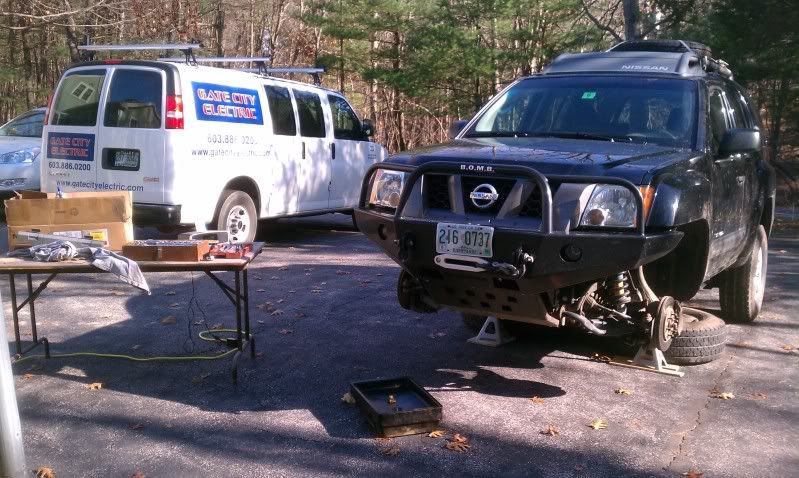 finally installed my sureelectronics thermometer.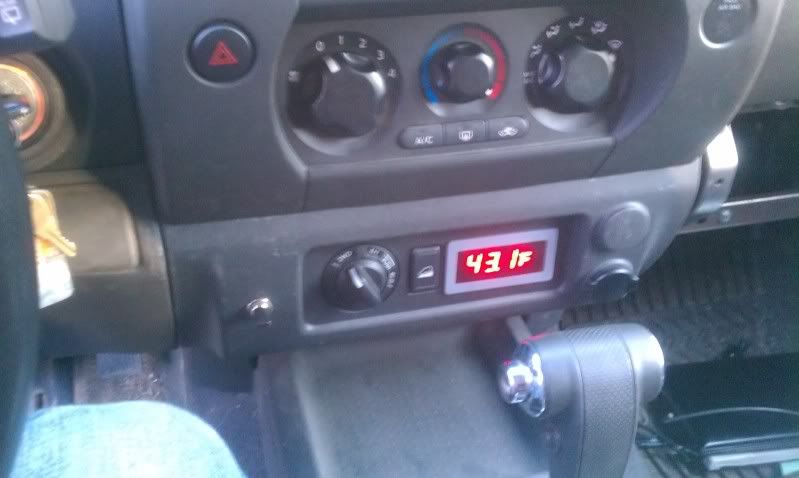 New Tires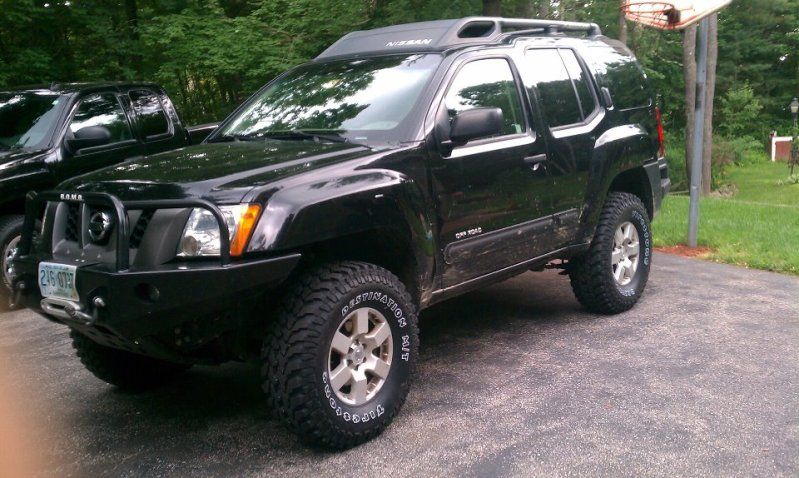 as it sits today:
There's more done than I have listed. I'll try to update more as I get time.