Veteran
2006 Xterra S 4x4
Join Date: Dec 2006
Location: CT/NJ
Posts: 1,017
How to change Auto Transmission Fluid (Drain and Fill)
---
Ok this really stinks because I was finished and mistakely X'd out of the tab i was working in, so here goes post #2.
Materials: 5 quarts of J or S-Matic Nissan Fluid (got it for 9.50/qt shipped from Cherry Hill Nissan), transmission fluid funnel and smaller wider funnel, 10mm socket, 19mm or 3/4" socket/wrench, 5-gallon bucket, Marker, and measuring cup.
Ok to start off I was planning on doining a full flush/change but when I saw the fluid was ok and did not smell burnt and was not dark brown I decided a drain & fill will suffice and I'll do another 2 over 20k miles or so.
So to prove I was ready, here is my 13 qts of S-Matic fluid:
Now to begin. Take a 5-gallon bucket a pour water into the bucket in 1 quarter increments and mark the water level on the side of the bucket; this will come in handy later. I measured the distance between the lines and it was roughly 5/8" so I just measured qts markings 4-11.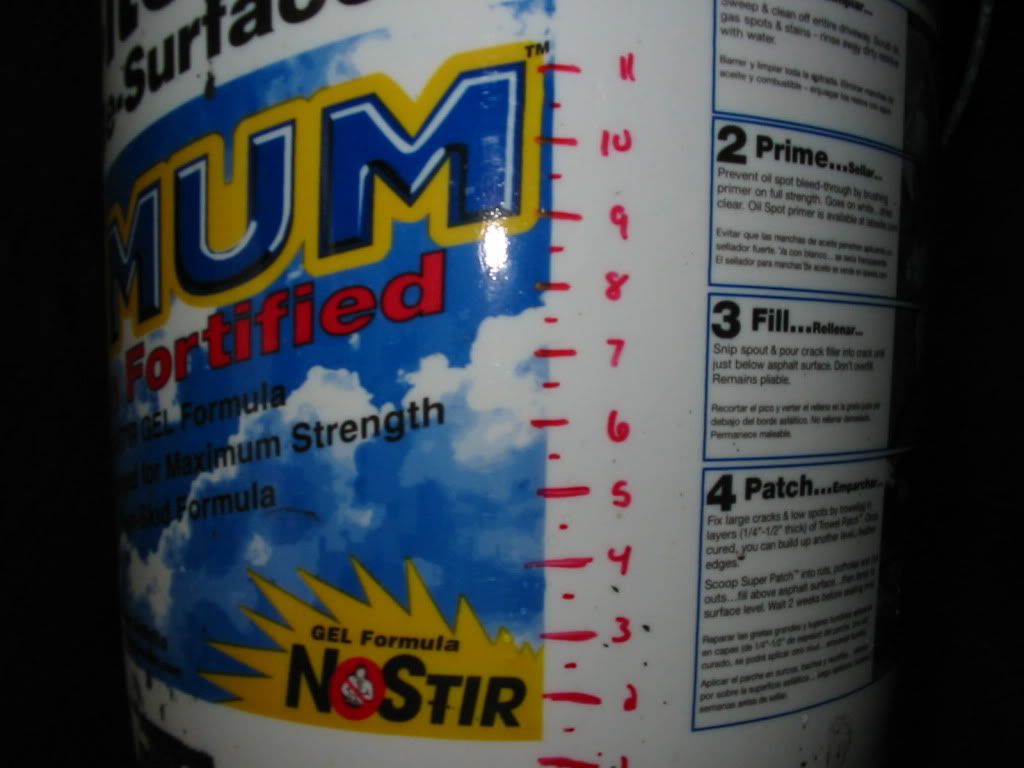 Now drive your truck around till its warmed up and pull it up on ramps (what I did) or jack it up and put on jack stands, set the parking brake and chuck the tires to be safe.
Next locate your transmission dip stick and use the 10mm socket with an extension to remove the 10mm bolt that is holding the dip stick to the tube. Wipe the dip stick clean and place on a clean surface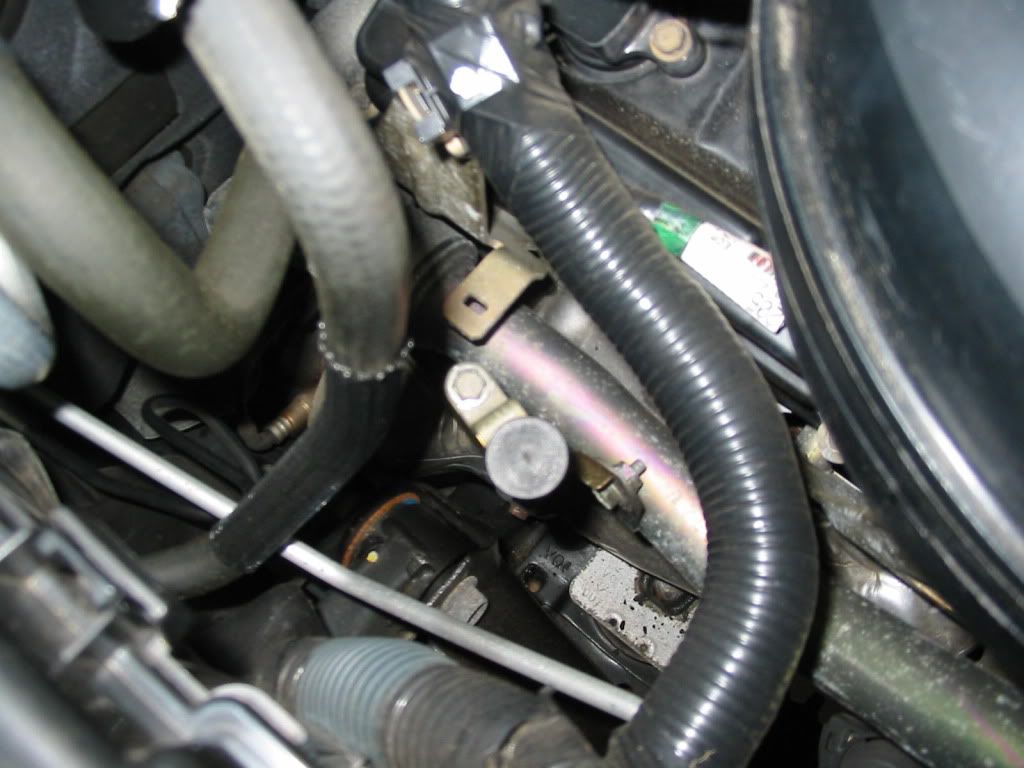 Now slide under the truck and locate the transmisson drain plug - top of the picture by the rust on the pan.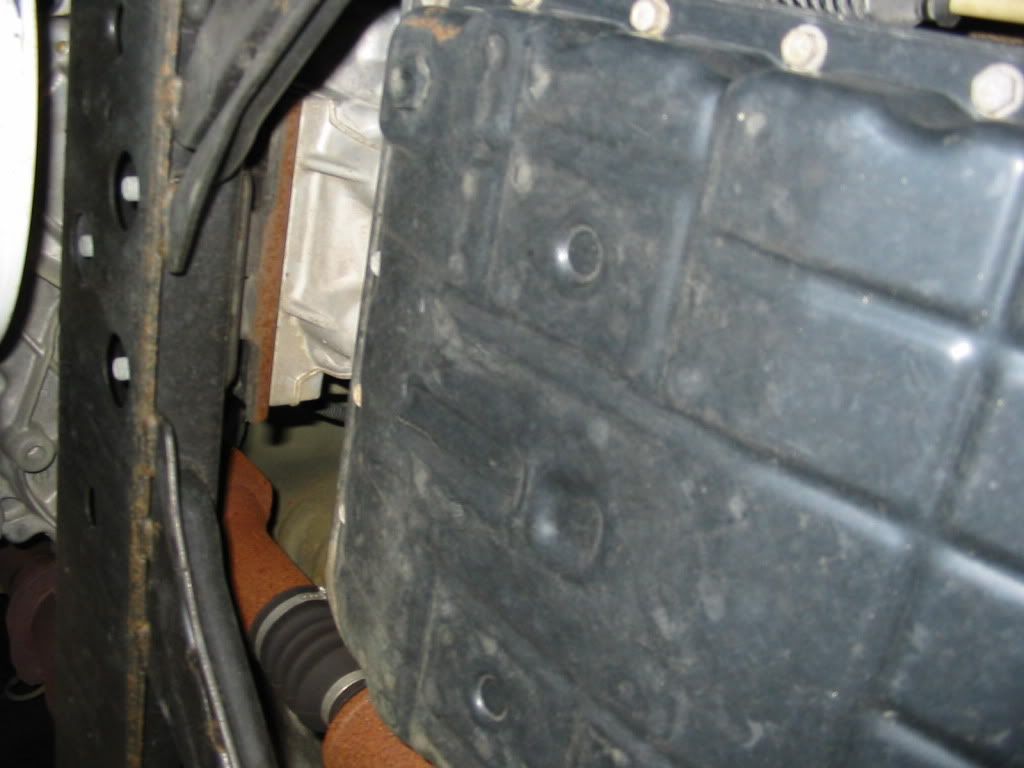 Then use your 19mm or 3/4" socket/wrench to loosen the drain plug. I had to use the wrench as my 19mm socket was too deep but I had the 3/4" wrench nearby so I used that. Be sure to place the bucket under the drain plug before loosening.
TIP: I used a smaller funnel to catch the drain plug as it fell from my hands when I was loosening it. In this pic you can see the funnell and the fluid draining into the marked bucket.
Once the fluid is done draining. Cleanoff the drain plug and tighten it back up to 25 ft-lbs or 300 in-lbs with a torque wrench. Next, I shined a light into the bucket to see how much fluid I drained out and it was right at the 4.5qt line. See where the line of light is, thats pretty much the level.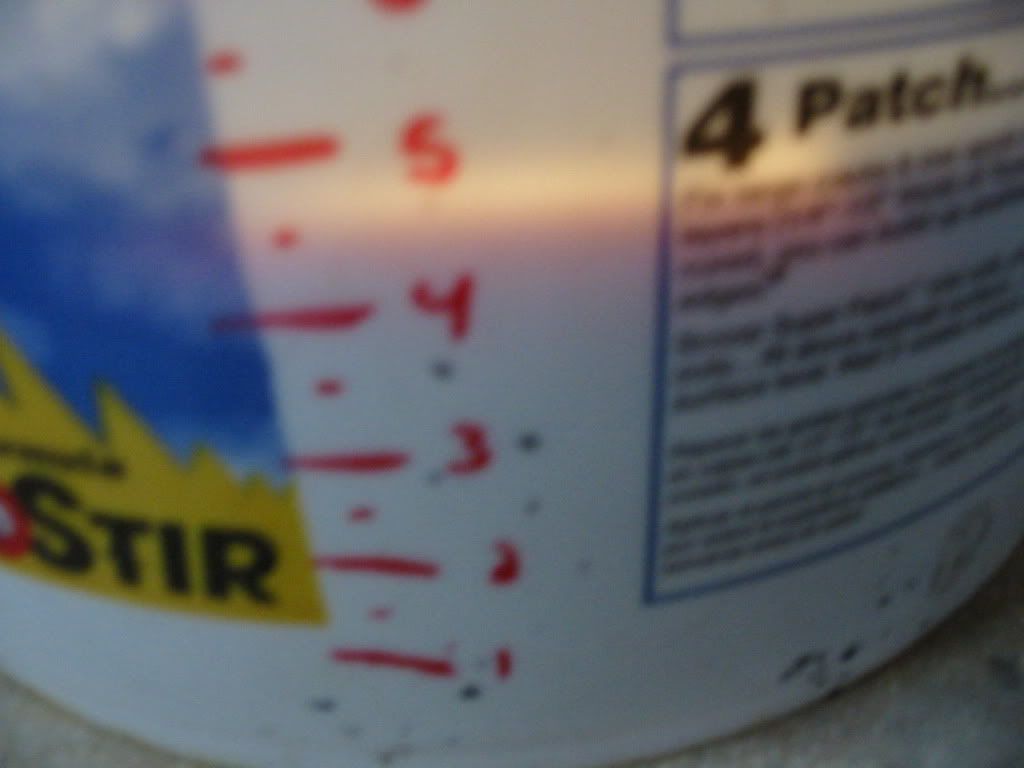 Now take your transmission funnell and fill the truck back up with as much fluid as you took out. I initially only put in 4.25qts just in case my measurement was off but after I filled it up and then took it for a spin to heat back up I checked the fluid and it still needed another .25qt for a grand total of.......you guessed it 4.5qts! Make sure you check the fluid level on a flat surface with teh engine running and also make sure you shift through P/R/N/D each time you add fluid prior to checking the level. Once that is all done, put your transmission dip stick back in and put the 10mm bolt back on and tighten it up...you are done!
Now to see the color of the fluid and to see if there were any metal shavings I took a coffee filter and a funnell and attempted to filter the oil somewhat: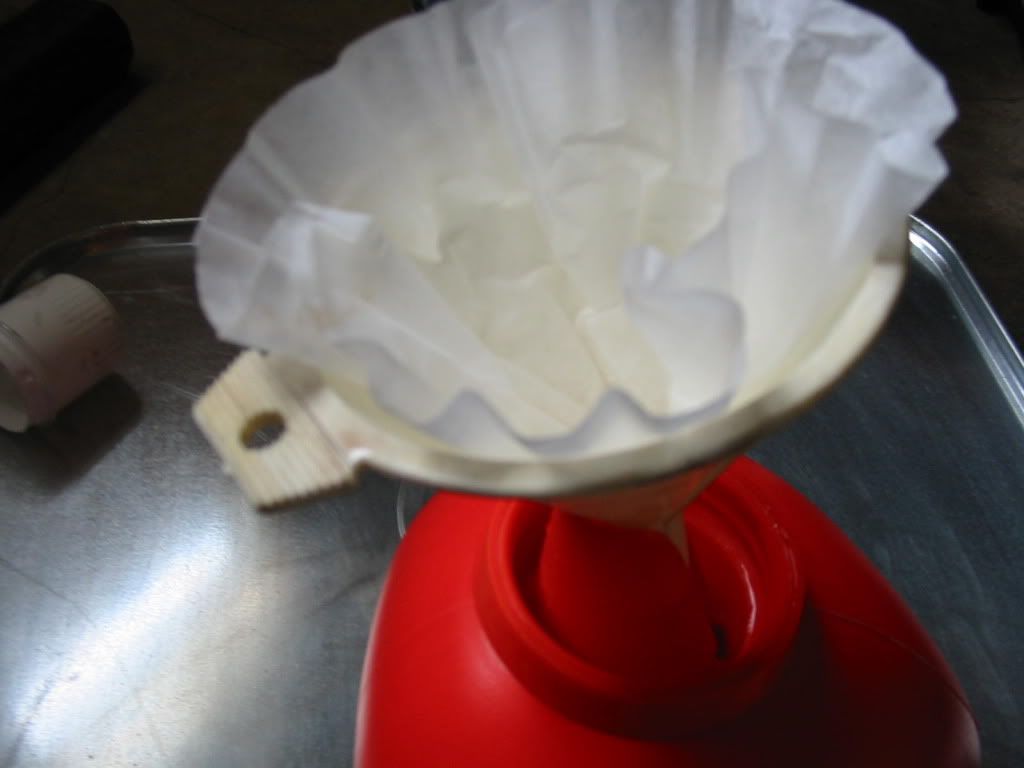 Here's a somewhat better look at the color:
Make sure you clean up everything and dispose of all used fluids properly. Hope this helps somewhat, maybe someone can use this and add on flushing instructions some other time. For now, this is what we have so enjoy. If I missed something please let me know.
it does not look to red.....(new) having done my drain and fill at 76k , my tranny fluid color was cooking oil by 100k. so within 24k the 4-5 quarts of new nissan matic J diluted in less then 20k.

i would suggest to others just doing the whole 12 quarts poormans flush.